ASHEVILLE, NC (November 4, 2019): Southern Appalachian Wilderness Stewards (SAWS), a conservation non-profit dedicated to providing stewardship to public lands in the Southern Appalachian region, which
includes areas in Tennessee, North Carolina, South Carolina, Georgia, Virginia, West Virginia, and Kentucky, today announced it would be holding an event to mark the group's expansion this winter into the Ozark-St. Francis National Forest.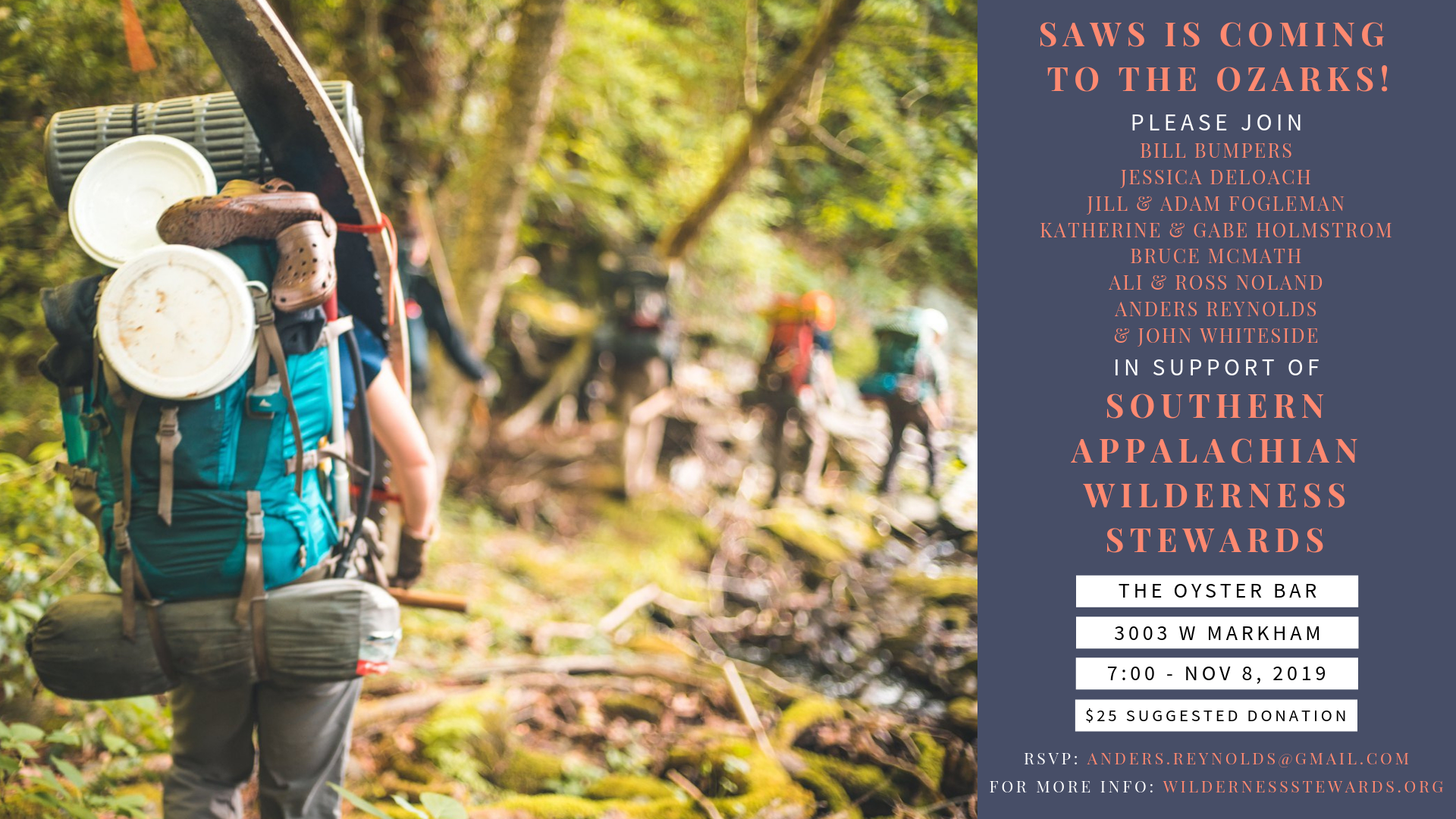 The event will be held in Little Rock this Friday, November 8th beginning at 7:00 at The Oyster Bar (3003 West Markham Street). Executive Director Meryl Harrell, Board Chair Anders Reynolds, and several SAWS staff who are participating in the Great Rivers Wilderness Skills Institute being held in Dardanelle this week will be on hand to answer questions. Anyone sharing the SAWS passion for introducing people to the joy of caring for their public lands is invited to attend.
"I'm so excited about our move into The Natural State. SAWS and Arkansas are a perfect fit," said SAWS Board Chair and Arkansas native Anders Reynolds. "Since 2010, SAWS has supplemented existing Forest
Service stewardship efforts and provided support where there is none. Last year, we generated over 35,000 hours of stewardship on public lands, employing six full-time staff, 39 seasonal trail crew
members, and engaging hundreds of volunteers. I'm eager to see those numbers grow in the Ozarks, beginning this winter."
More information about SAWS can be found at https://wildernessstewards.org. Inquiries about the event can be directed to Anders Reynolds at anders.reynolds@gmail.com.