I was mentioning to a friend the other day how exciting it is to watch central Arkansas become hip; or weird to use Austin, Texas parlance. I was talking about two of my favorite subjects, food and beer. Watching new breweries open, local and organic farmers markets grow, farm to table restaurants and food trucks flourish has been mouth-wateringly wonderful. I also noted how much of this has come about through partnerships between local suppliers and what would have at one time been considered, competitors. Yes, to paraphrase a few British lads, we get by with a little help from our friends.
Last night I learned of a similar partnership that could be the catalyst to energize downtown Little Rock. This time without food or beer being involved…well, okay, there was free food and an open bar at the announcement, but that's beside the point and had nothing to do with why I was there, promise.
For the last 15 years locals have discussed how improvements in the River Market area would one day make the turn from President Clinton Avenue, south onto Main street. Over the years I've heard considerable talk about local planning and revitalization of the area and a few things have happened near there but so far the area at the turn near the convention center has gone unchanged, until now. Thursday morning the grand opening of Mann on Main at 4th and Main streets, with it's revitalized office space, modern residences and the return of  Bruno's Little Italy restaurant was celebrated but that wasn't the news that got my heart aflutter. No, the news I was so excited about involved bicycles from Spain.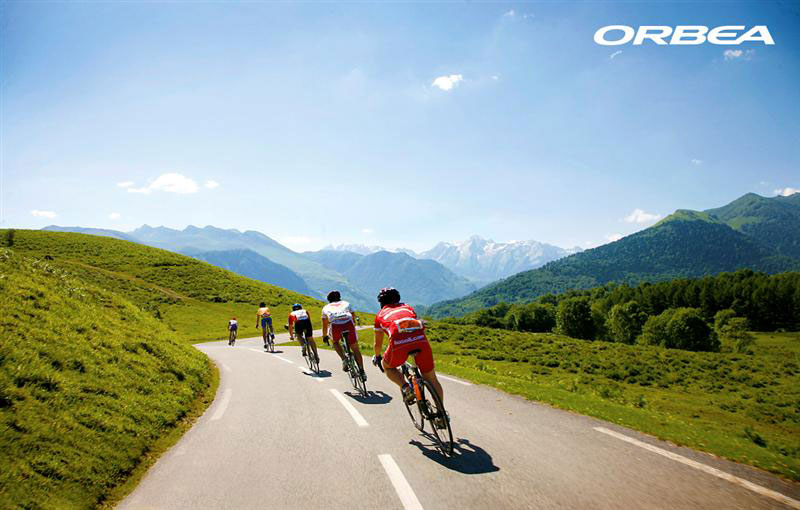 The main players in this groundbreaking collaboration have been the Arkansas Economic Development Commission, the Little Rock Mayor's office, Stephens, Inc., Michael Chaffin at the Capital Hotel, Joey Dean from the Little Rock Chamber of Commerce and Charles Spohn of Media & More along with Mat and Regina Seelinger of Spokes Bike Shop and of course, Orbea Bicycles. Tony Karklins, Orbea's North American Managing Director announced the results of the partnership at the Capital Hotel Thursday night.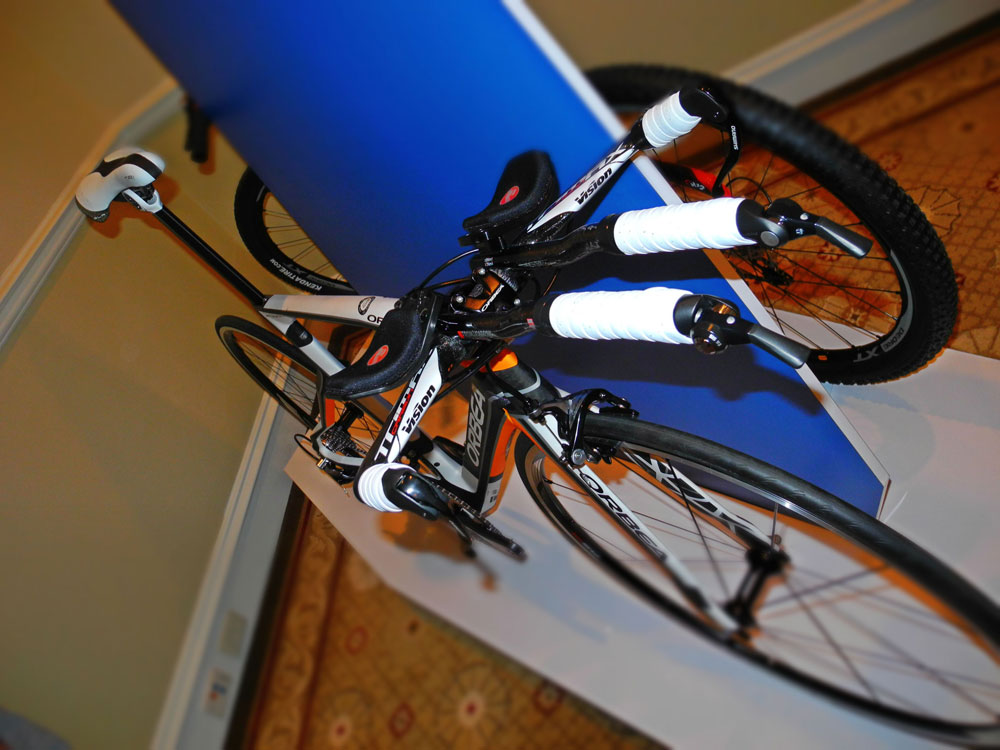 Orbea's North American offices will be moving from a fenced in warehouse in North Little Rock to a newly remodeled space that was once occupied by Stephens Media on the Northeast corner of 2nd and Main streets. This new project is dubbed "Orbea on Main" (suddenly everyone wants to be "on Main" ). Expanding from the current wholesale and distribution facility, the new space will incorporate a high-end retail presence showcasing the latest in the Orbea line of bicycles and cycling gear along with a coffee bar. Karklins said, "I hope that our presence encourages more upscale retail in the area. Imagine an Apple store on Main Street, Arkansas."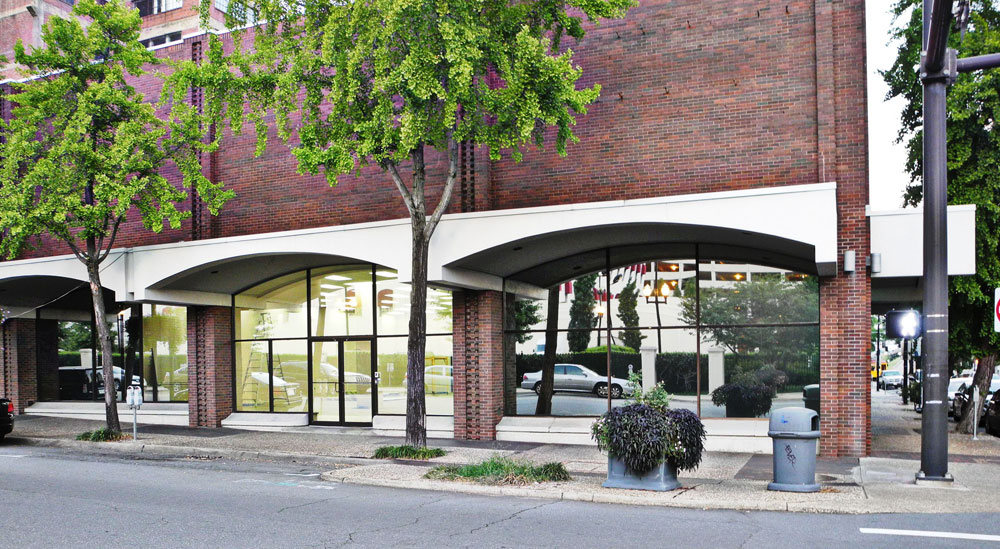 Karklins described the new space as having about 3500 square feet set aside for retail and another 4500 square feet of wholesale offices on the first floor with up to 15,000 square feet available for warehousing above. He went on to say the retail shop would have an "international feel" focusing on the Spanish history of the company. Spokes Little Rock would be working closely with Orbea on the retail aspects of the shop and coffee bar. For you coffee snobs (myself included) they will be serving DOMA brand coffee, also served at the Spokes store. The shop will also take in local repairs of Orbea bikes which will be handled by Spokes but staff will perform small emergency repairs on site.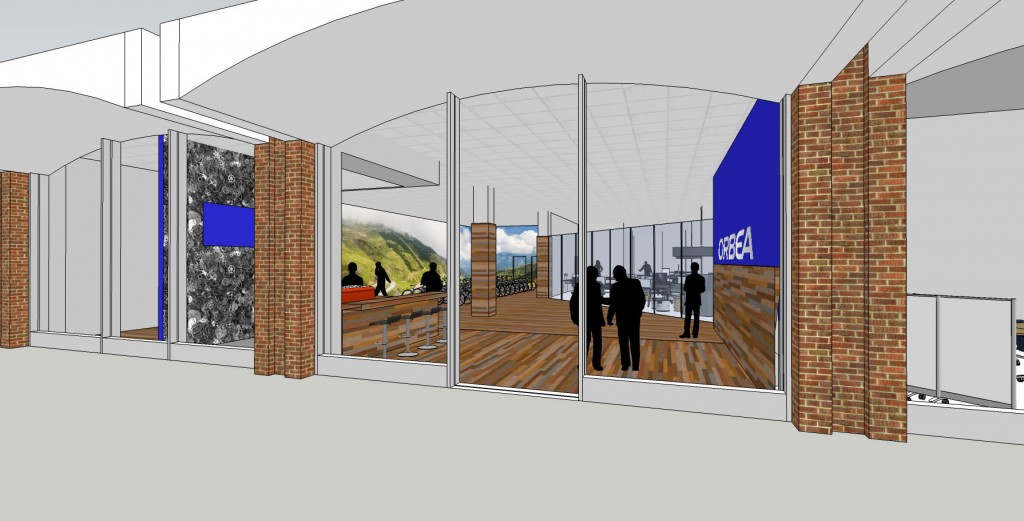 In the past, Orbea wholesale reps have spent valuable time traveling to dealers to show new bikes and take orders. Karklins explains that now they can send these clients plane tickets to Little Rock, house them and feed them at the Capital Hotel and take them on bike rides on the Arkansas River Trail. Little Rock will be showcased as a bicycle destination to industry leaders throughout North America. This certainly can't hurt our growing tourism economy.
Orbea also plans to bring in more of their own international, professional riders to make appearances at local rides and races including the upcoming Big Dam Bridge 100.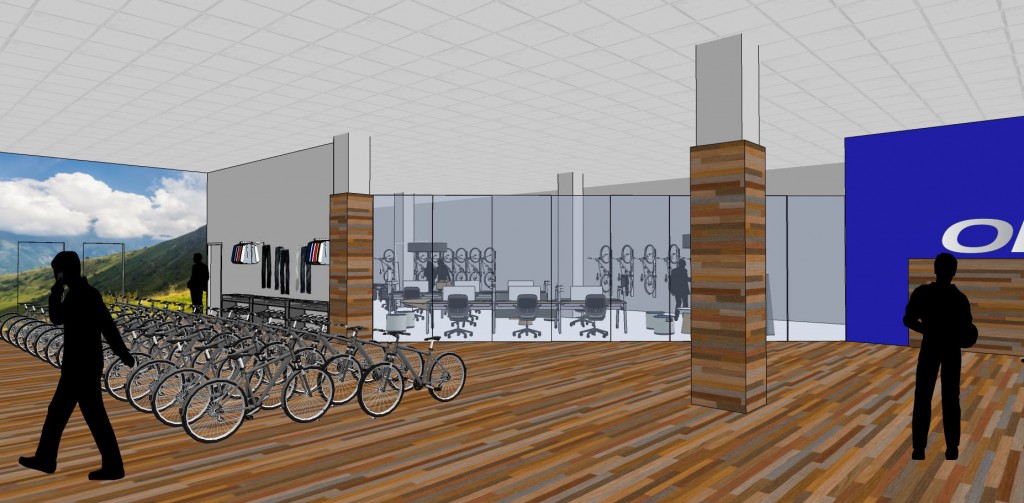 Orbea hopes to have their wholesale operation in the new space before the end of September with the retail space opening around December 1st. The store and coffee shop hours will mirror those of Spokes, Monday-Friday 10-6 and Saturday 9-5.
Spokes will continue to carry a smaller line of Orbea bikes in their current location at the corner of Kavanagh and Markham. It was recently announced that they will also be carrying the Cannondale line of bicycles in the Hillcrest store. I asked Mat which place I should bring my Orbea Alma mountain bike for tune ups, he said, "Whichever is more convenient at the time." It's nice to have choices as long as I can remember where I dropped my bike off.
I caught Mat and Tony together and congratulated them on the partnership to which Mat replied, "It's really more of a friendship." And that folks, is how we roll in Arkansas. I first wrote about Spokes back in January of 2011.
As central Arkansas continues to grow into the world class cycling destination that I always knew it could be, it's inspiring to see international industry leaders choose to not only stay but expand here. As Tony Karklins said, "In the last 2 years I have seen growth in the local bicycling culture, as great or greater than elsewhere in the country." Let's hope we keep growing.
Orbea is a bicycle manufacturer in Mallabia in the Basque Country of Spain. It began in 1840 as a rifle and gun producer and began making bicycles in the 1930s. It is Spain's largest bicycle manufacturer. Orbea bicycles are represented in all the major road bike, mountain bike and triathlon races in the world. More on their history from this recent article in PinkBike.