FAYETTEVILLE, Ark. — With this year's first Square 2 Square Bike Ride nearing, the City of Fayetteville is reminding people that registration is open for the event – and that volunteer opportunities are still available.
Square 2 Square is a biannual event held both in the spring and fall. The popular 30-mile ride goes along the Razorback Regional Greenway. It includes both leisure- and tour-style rides, serving veteran and novice riders of all ages.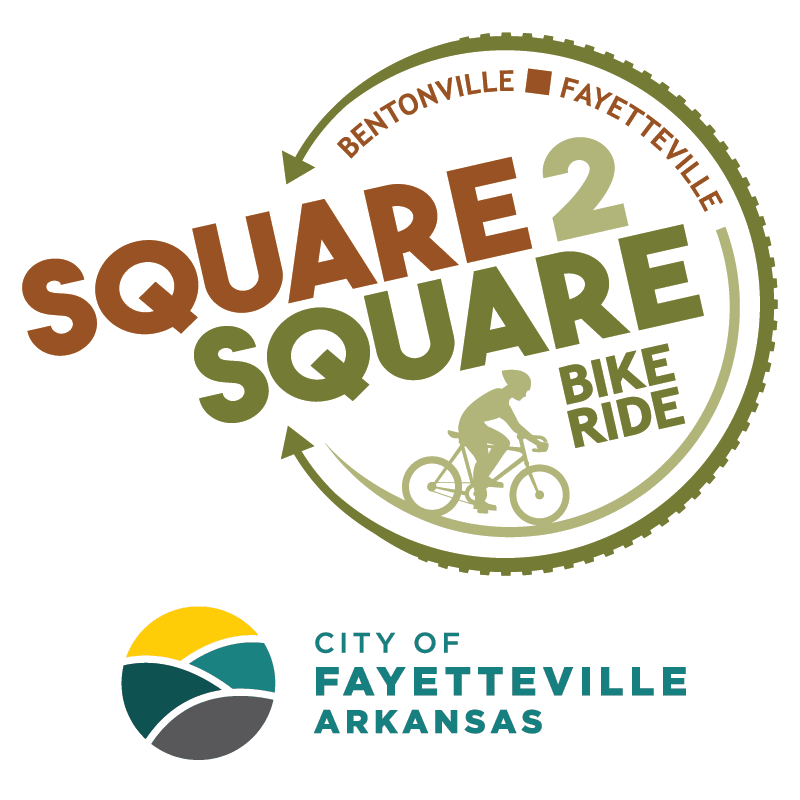 The spring ride will be held Saturday, May 6, starting in Fayetteville and ending in Bentonville. The fall ride (Oct. 7) will travel from Bentonville to Fayetteville.
In addition to an in-person event, a virtual ride option will be offered during May – National Bike Month. The virtual ride offers the opportunity for participants to complete a 15-mile or 30-mile ride between May 7 and May 31.
This will be the eighth year of the Square 2 Square Bike Ride, the "Official Ride of the Razorback Greenway." It is held in conjunction with the City of Fayetteville's Parks, Natural Resources and Cultural Affairs Department and Bentonville's Parks and Recreation Department.
Participants must register in advance and will receive a goody bag that includes a T-shirt and a finisher medal. During the spring registration period, fall ride registration is also available. For more information, including ride details, registration fees, and volunteer opportunities, go to: https://www.fayetteville-ar.gov/1931/Square-to-Square-Bicycle-Ride.