For some time now I've been a spectator and appreciator of cyclocross. It is sometimes like watching an intricate dance, the rider and the bike in a complex pas de deux, smooth and practiced. Sometimes it is more like watching a wrestling match, the bike and rider fighting each other for control, occasionally ending with the bike pinning the rider to the ground. As a person who thinks she knows her limits when it comes to bike handling, I always assumed any attempt on my part to join this group of agile pedalers would be disastrous as best, require hospitalization at worst.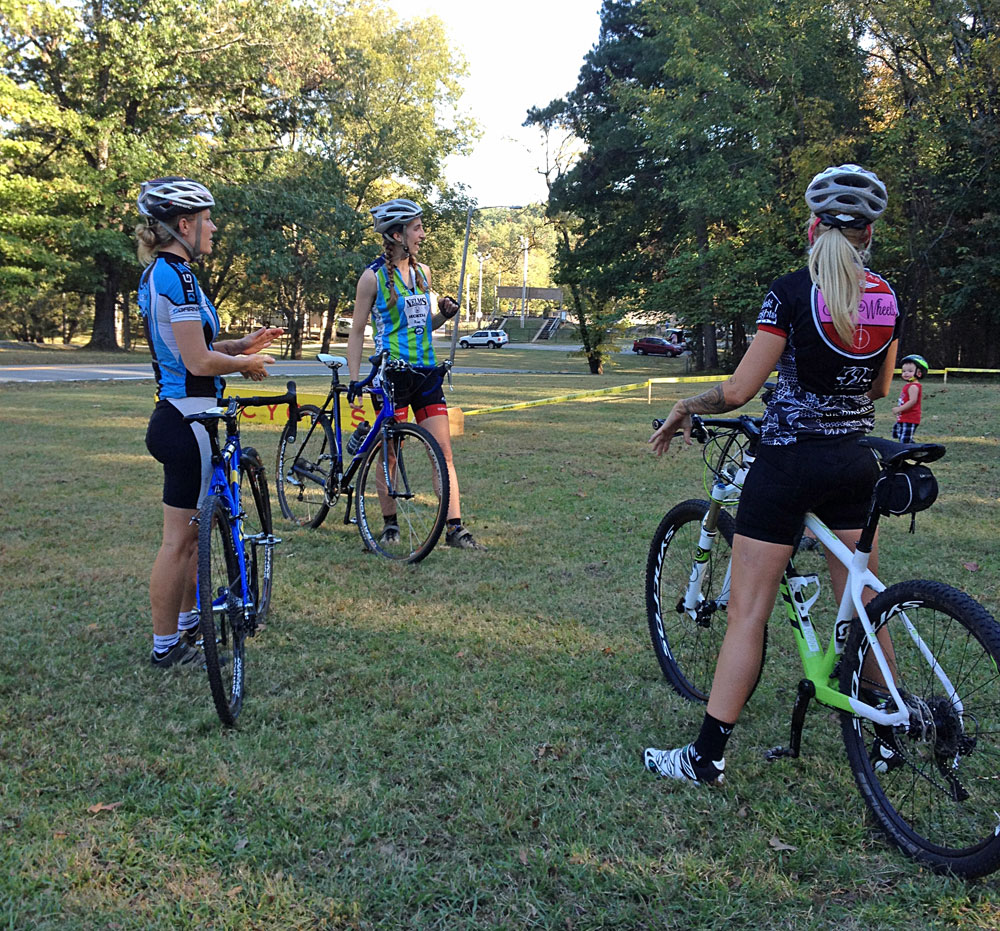 Enter Heather Ladd, member of The Community Bicyclist cyclocross team and generous cycling advocate. On the morning of Take a Kid Mountain Biking Day earlier this month, Heather and other members of the Community Bicyclist team were on hand to give a few pointers and to encourage cyclists to give cyclocross a try. With a patient teacher, I caught on to a few basic moves; at least the mechanics of the moves, the fluidity was not on par. I'm not sure what it looked like, but I felt like a baby elephant trying to ride a tricycle while balancing a ball on my trunk. So it was awkward, and I felt silly, but it was also fun. And empowering. And challenging.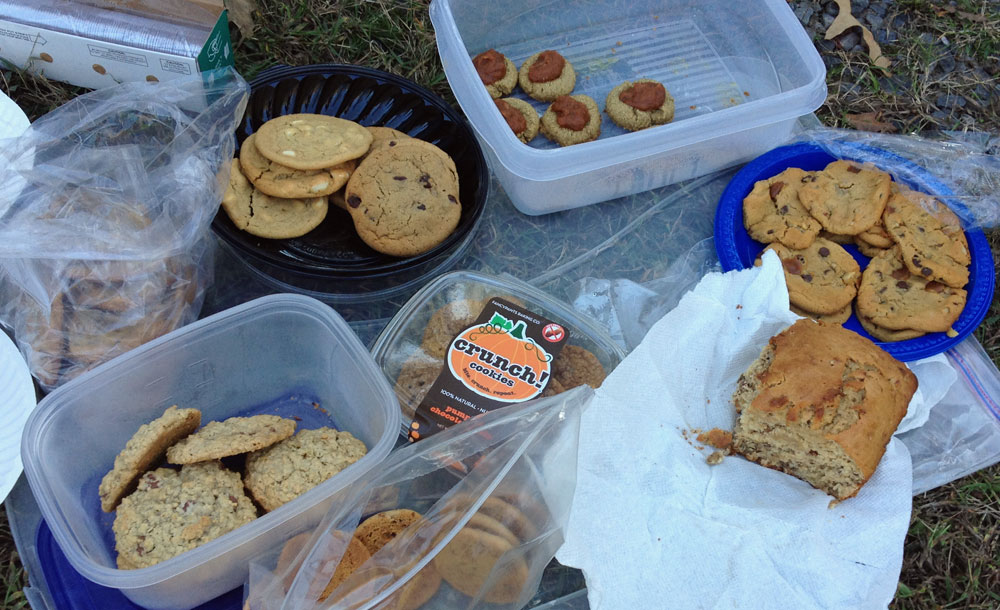 Fast forward a couple of weeks and Heather decided that perhaps the time was right for a ladies only cyclocross clinic. When I arrived at the clinic, I still had no intention of actually participating in a cyclocross race, I just wanted to enjoy an afternoon of cycling with my friends, working on those skills, and eating cookies. Entry to the clinic was one dozen cookies to share. A small price to pay considering three days later we are still snacking on the delicious cookies the ladies shared. Besides the caloric overload and chocolate splendor, I also caught the bug. I found myself thinking, "Hey, you have this heavy old mountain bike with an extra small frame that makes it hard to carry. You should TOTALLY do a cyclocross race on it."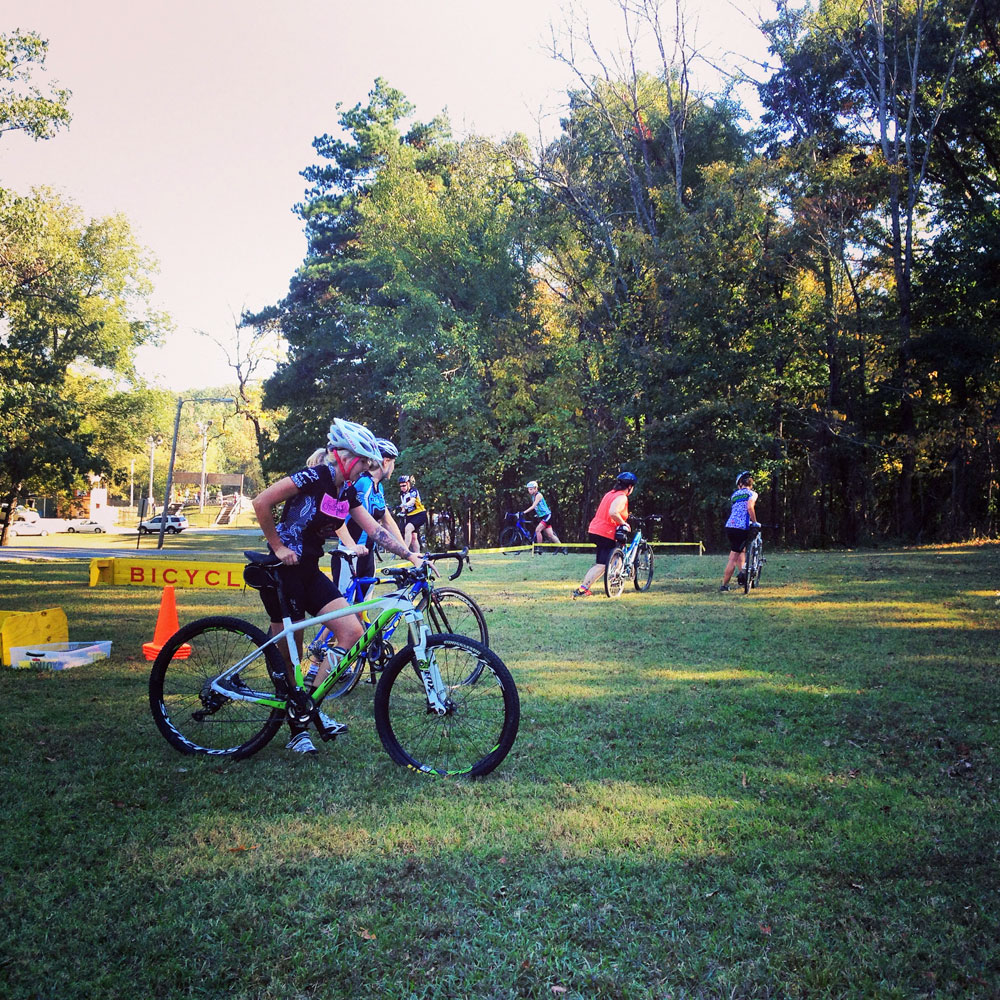 My more rational self might show up between now and Saturday. But if she doesn't, I will be out there at Interstate Park for the Night Race of the Super Prestige Series. If I'm there I can guarantee there will be nervous laughter, from me and the spectators. Probably honest laughter from the spectators-please don't judge my remounts. There might be bruises or even blood. There could be cursing. And I hope there will be a lot of fun and only a little frustration in suiting up for something new, unpracticed, and formidable.
Fear of failure must never be the reason not to try something~ Frederick Smith