Fill the days with hiking, paddling, some of the best fishing in the state, or even a little mountain biking. Find out more about the river, the lake, the dam, and the history of the area at the state-of-the-art visitor's center. In the evening, enjoy the cool air that comes off the cold river making it bearable even in the heat of summer. The cold water is what makes the area a trout fisherman's paradise and a camper's summer haven.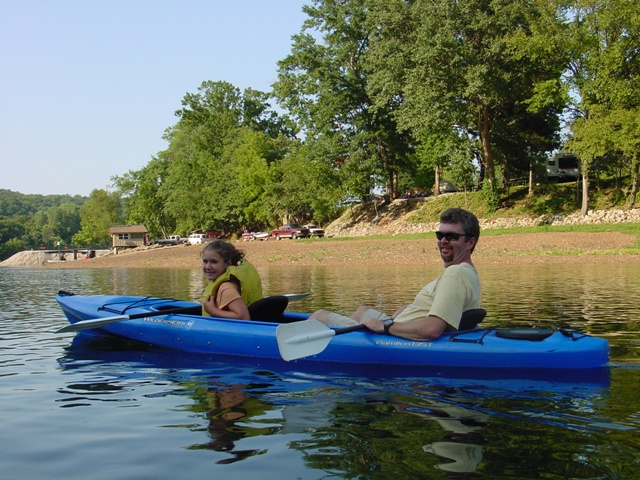 2. Climb through the cold caverns at Blanchard Springs
Mountain View is home to some of our favorite outdoor activities. Relief from the summer heat is easy to find underground in the living caves where the temperature stays 58° year-round. Even when the outdoor heat index reaches triple digits, you might need a light jacket inside the caverns. With a variety of lengths and difficulties, the cavern tours give everyone from young families to experienced adventurers something to look forward to.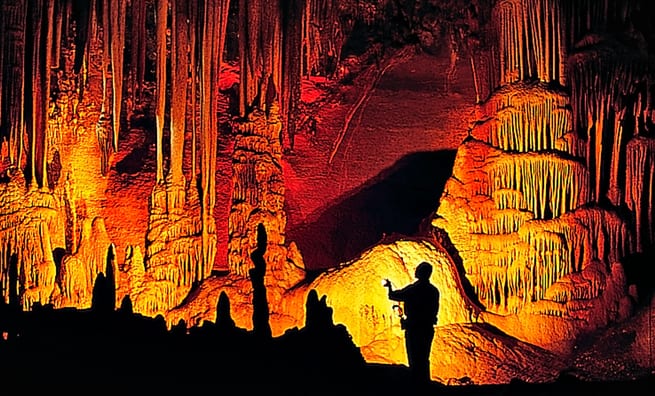 This park near Greenbrier offers year-round fun on the hiking and biking trails, in the campground, and on the lake where you can rent a fishing boat, kayak, canoe, or take the family out on a pedal boat; but the swim beach and snack bar with its famous pickle-pops is only open for the summer.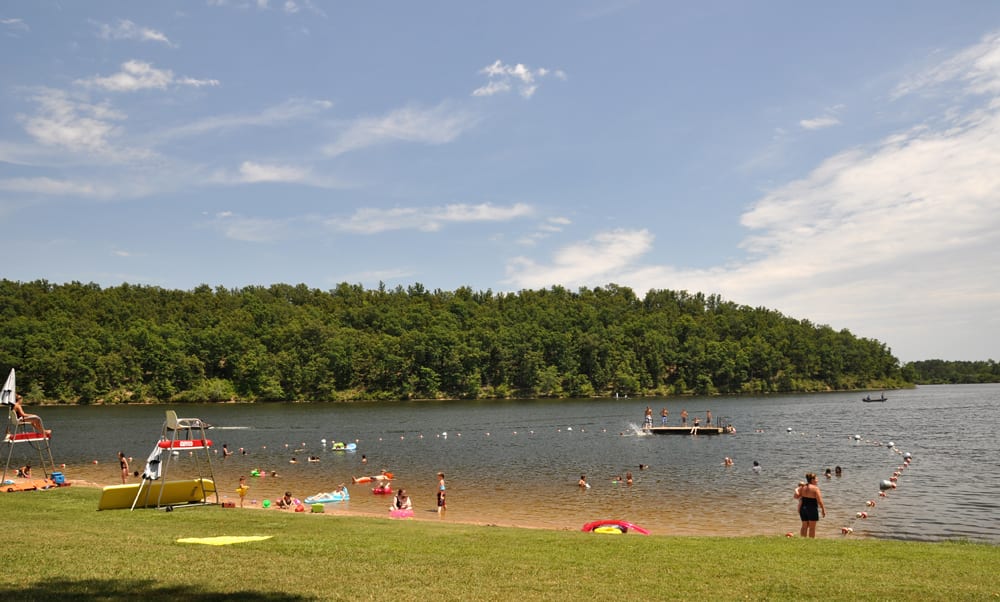 The 6 miles of the lower Ouachita River between Remmel Dam and Rockport Ledge is a scenic, mostly flatwater downstream, float. You're likely to find everything from inflatables to custom canoes to paddleboards on this float. Stick around at Rockport to enjoy the shaded park while watching the playboats surf at the ledge.
The free park along the Illinois River in Northwest Arkansas has engineered rapids for kayakers to practice their swift water skills and swimming or tubing is also allowed, please wear a life jacket, the current is swift. There are no rentals or concessions at the park so be sure to pack hydration and food when you go.