Take a Kid Mountain Biking Day turned out to be as much fun as we could hope. The threat of rain worried us and we made it most of the way through the event before a downpour cut it just a bit short. The event has been supported for the past 8 years by the International Mountain Biking Association internationally. Locally, several incredible people and companies helped us put together a great day for kids and parents.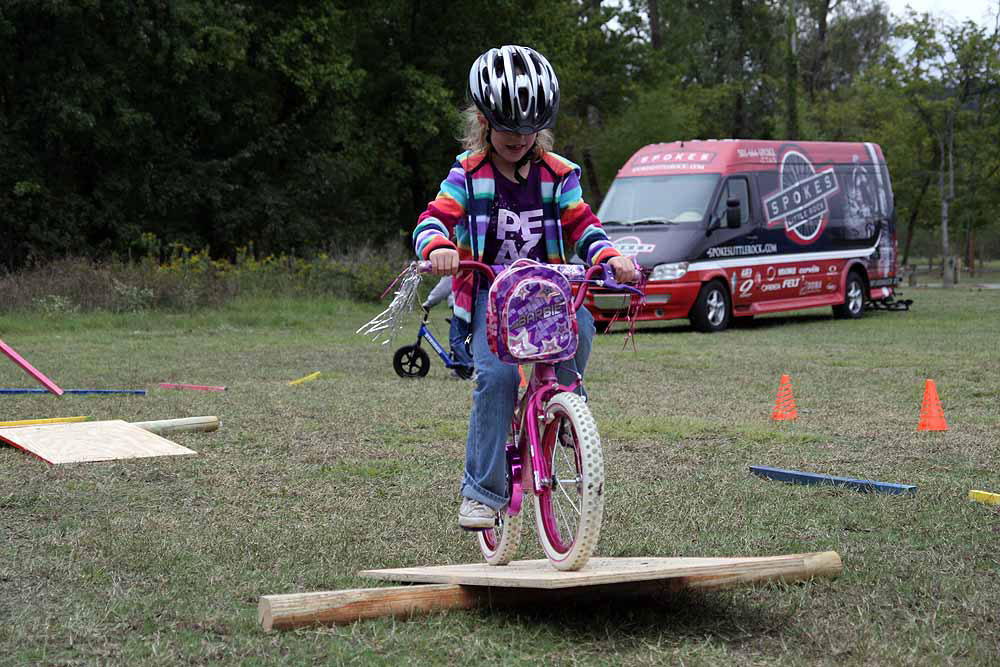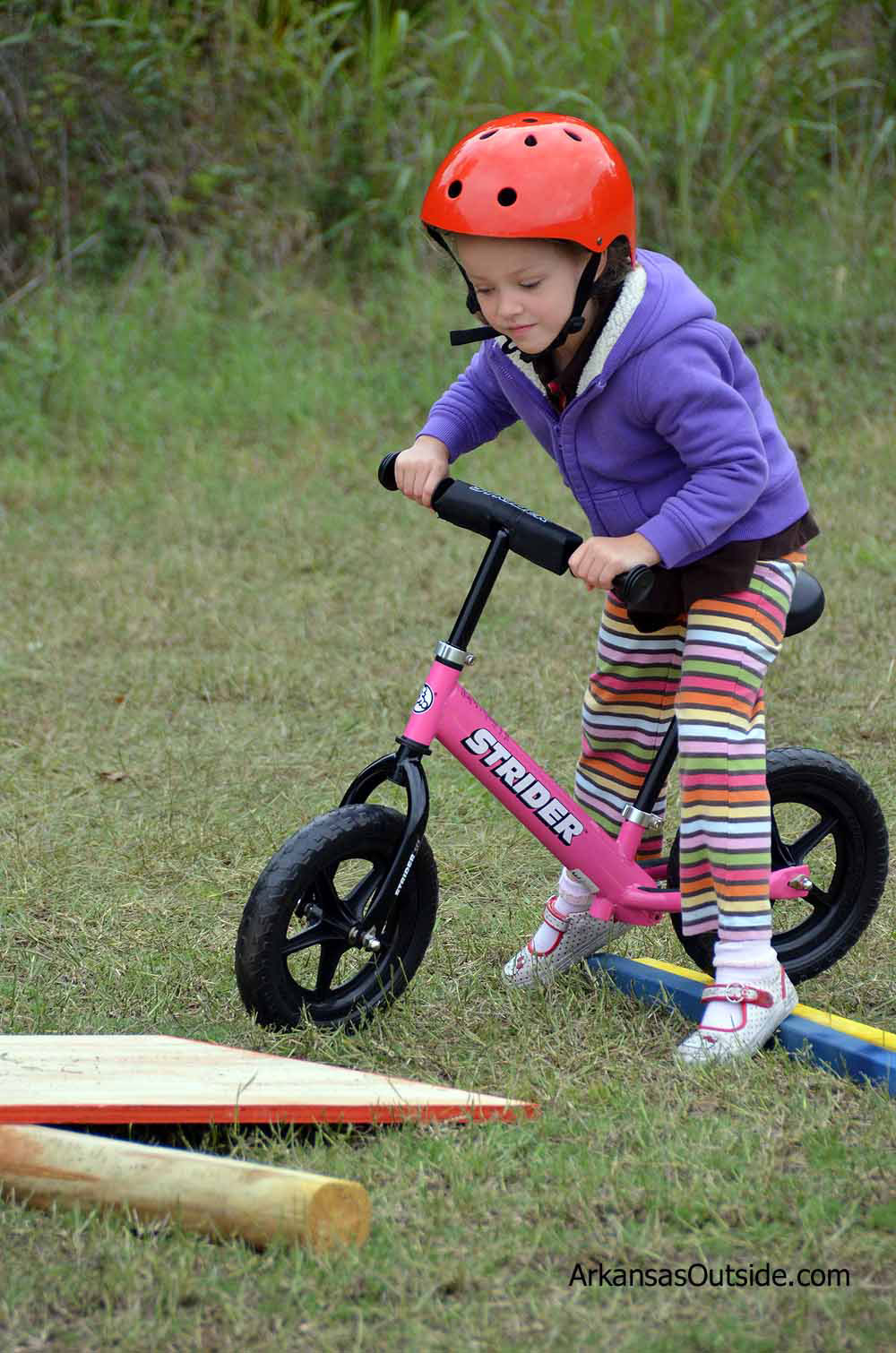 We had around 20 kids and their parents stop by to play. Willa Williams (North Little Rock Safe Routes to School Coordinator) brought several Strider balance bikes for kids (we found that "for kids" is really more of a guideline than a rule) to try out plus we had a couple of children's bikes from Recycle Bikes for Kids to loan out. Willa also was able to give away some bike helmets with free fittings.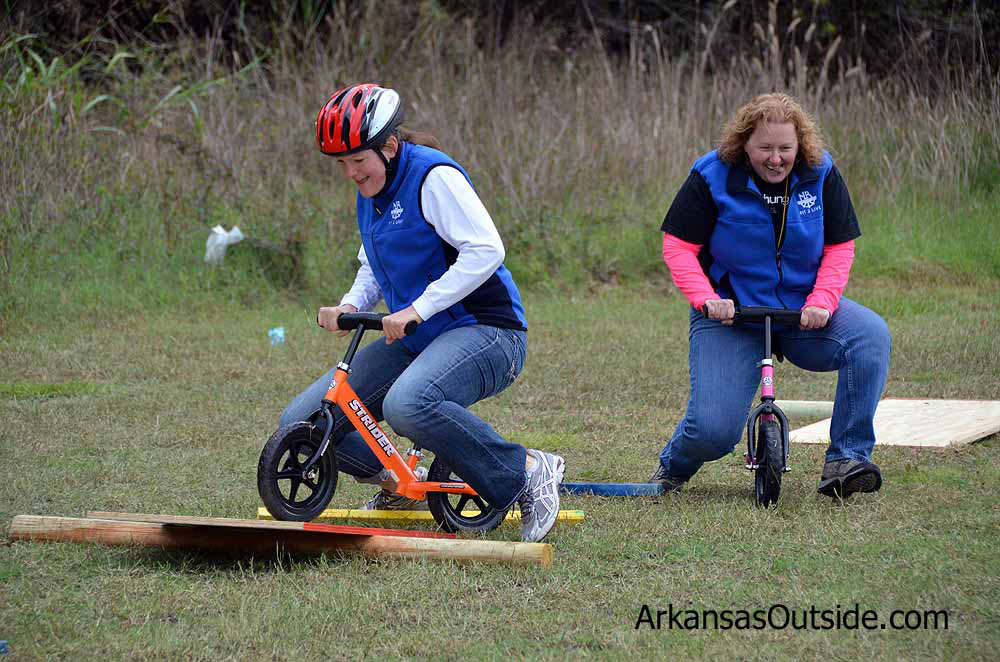 Kids had a choice of two obstacle courses, an easy one for the newer riders plus a tougher course for them move up to. The obstacles included going over logs, skinnies, teeter-totters and a limbo. The latter was probably the most popular as the kids tried over and over again to see how low they could go.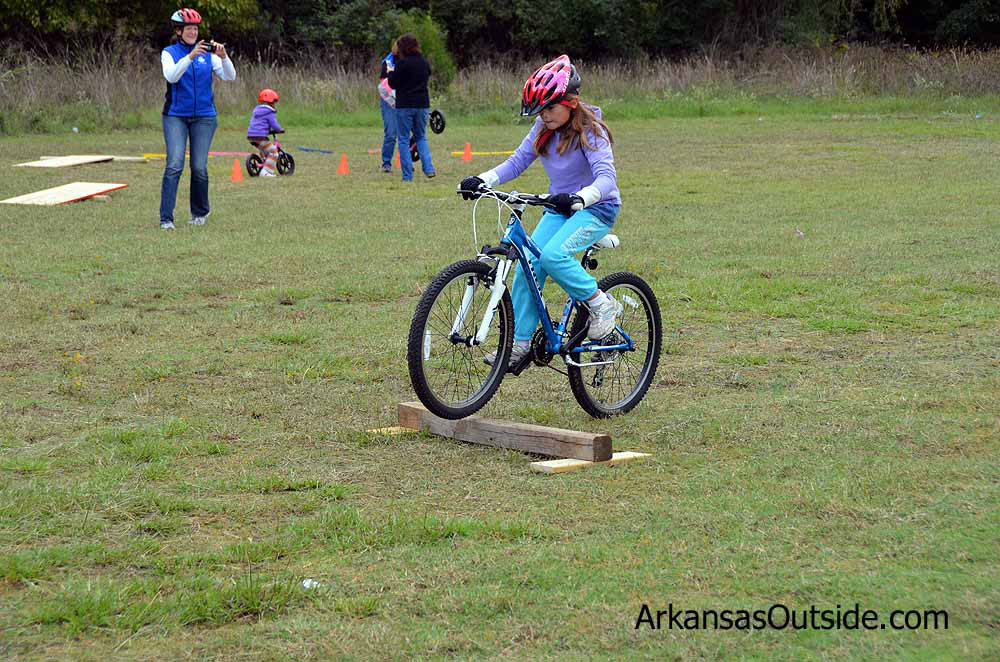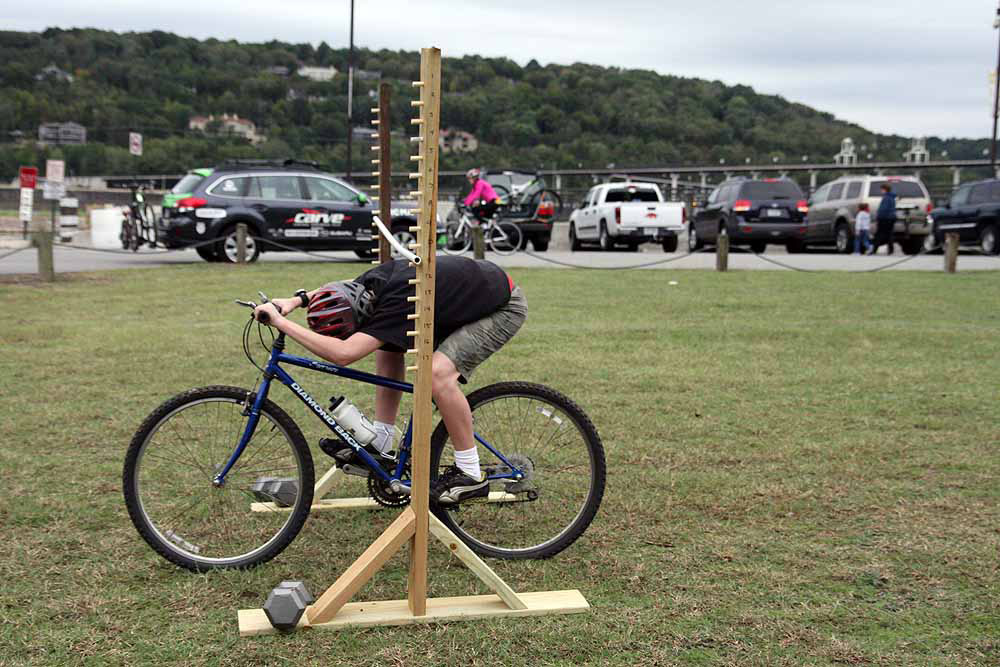 Representatives from Central Arkansas Velo, Spokes Bike Shop and Community Bicyclist led kids and parents out on the Pfeifer Loop to get a taste of mountain biking. Chainwheel Bike Shop and Spokes both had water bottles to give away to the kids and also to do quick, on the spot bike checkups along with a few minor repairs.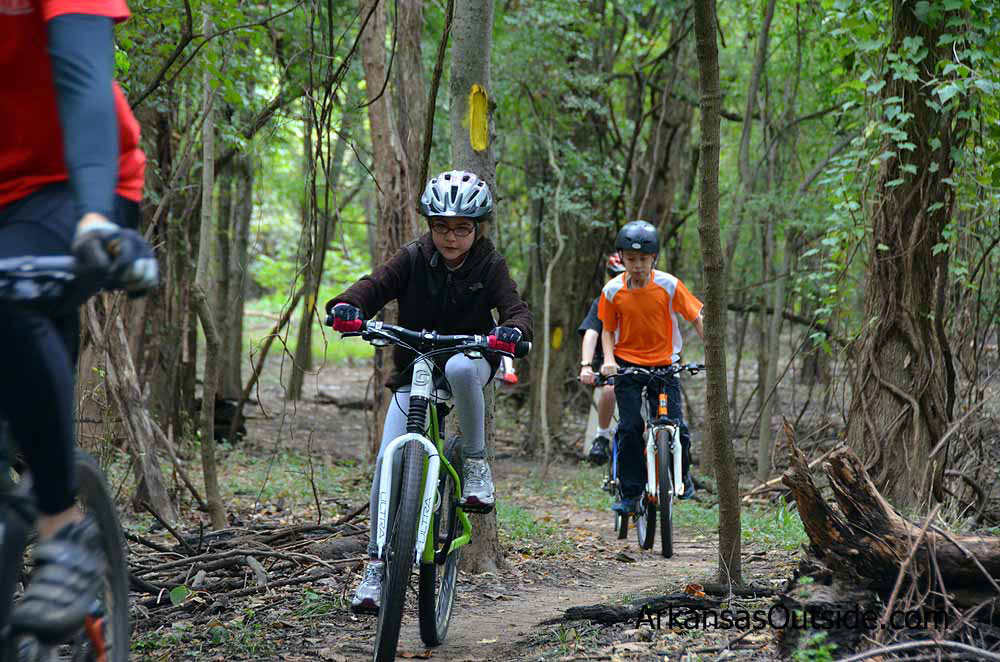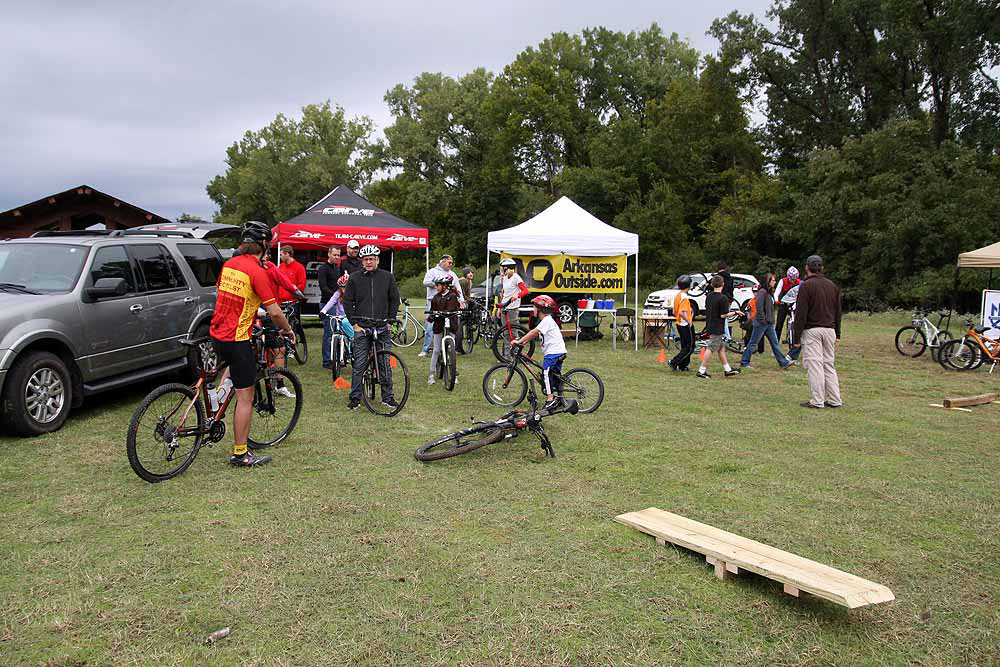 Some local cycling friends showed up with tall bikes and unicycles just to add some variety to the day.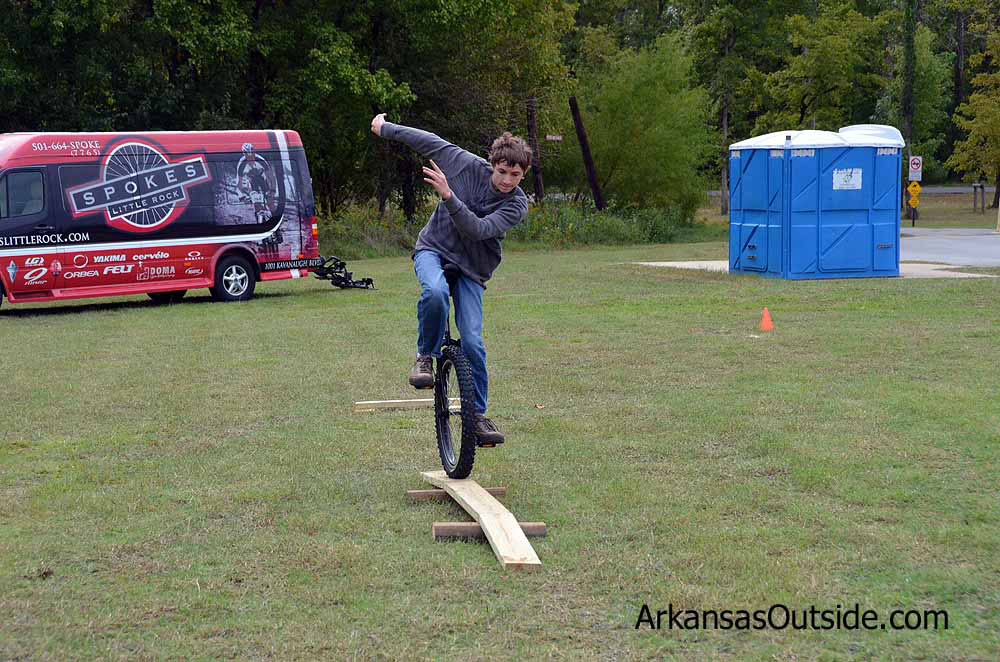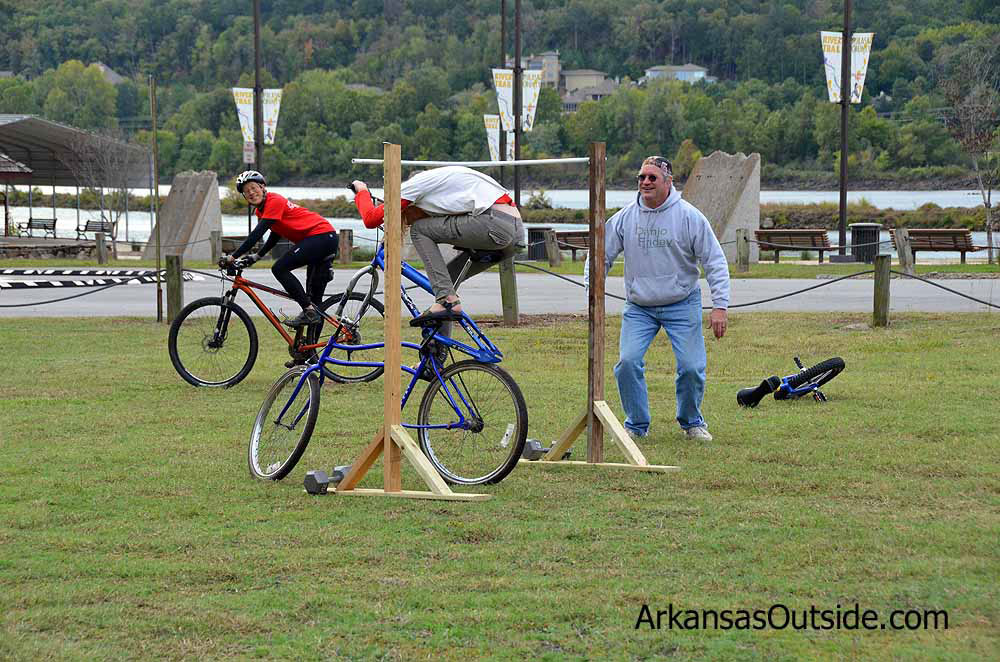 The unexpected outcome of the whole event was how much fun the adults seemed to have. Many, including Arkansas Outside contributors Lisa and Cliff had to try pretty much every kind of bike that showed up.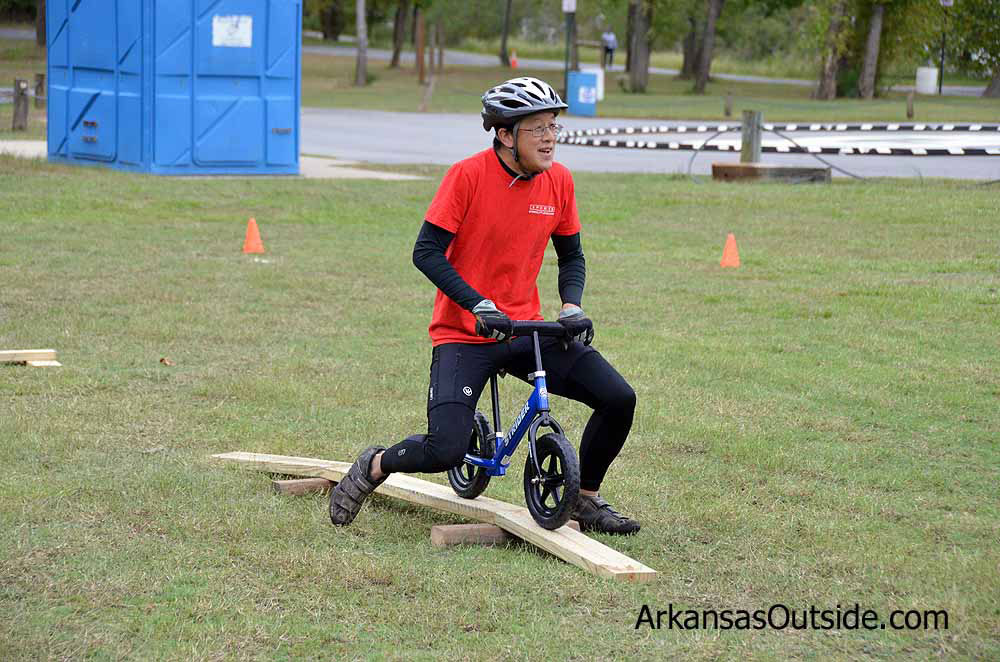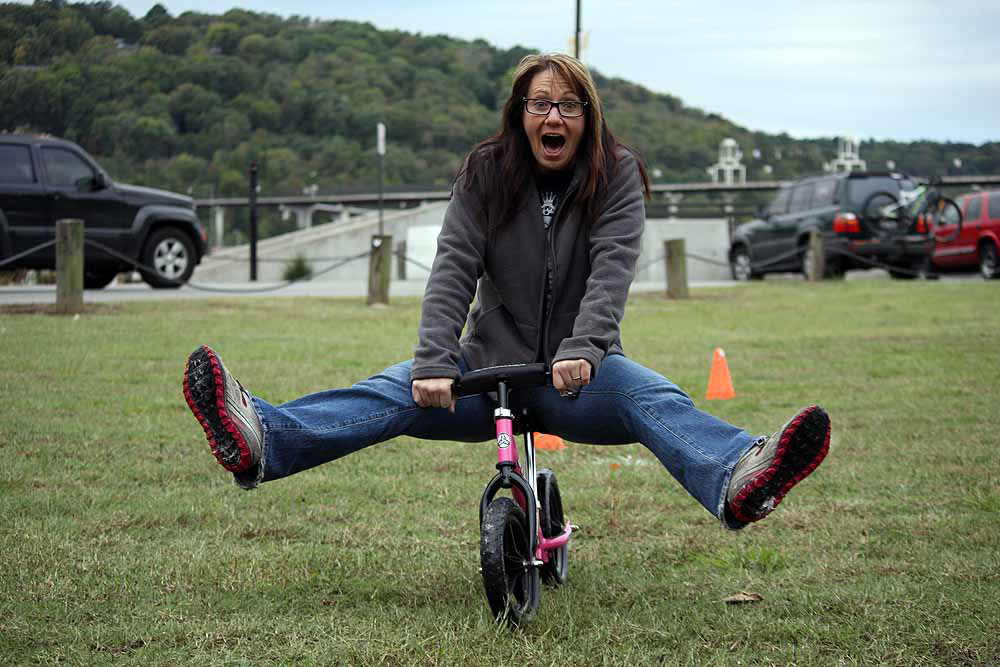 The event was planned for 9 am to noon but we had to cut it off at 11 am due to a huge storm that swept through the area. We hope to bring the event back again next year. The official day is always the first Saturday in October so you can put that on your calendar. We also hope to have a similar event in the spring, we will let you know when that one comes around. Remember, any day can be take a kid mountain biking day.
Special Thanks for making this a really fun event: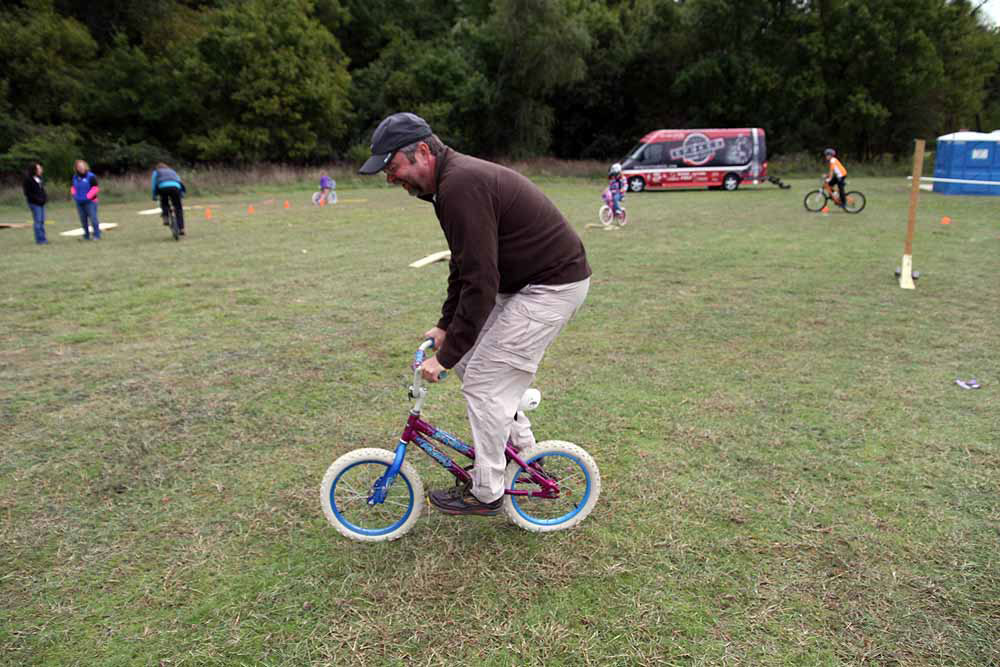 (Lots of photos on our Facebook Page)
(Thanks Cliff for sharing your photos)