Yesterday I had to go to Bentonville on business and I took the opportunity to leave Little Rock a little early so I could try out some of the trails at Slaughter Pen Hollow mountain bike trails. The name alone makes this ride a must. Wedged between where I-540 peters out and what looks like a very nice neighborhood, the trails currently have two sections. Unfortunately, I only had time for phase one.
Most of the trails were and continue to be built by Progressive Trail Designs. I had heard a lot about them and was anxious to give the trails a try. What I found was wonderful, flowy trails with plenty of technical aspects thrown in. The bridges and challenges are first class and really add to the experience. I didn't have time to stop and take pictures so I borrowed this one from the PTD facebook page. I'm really glad I got to ride it.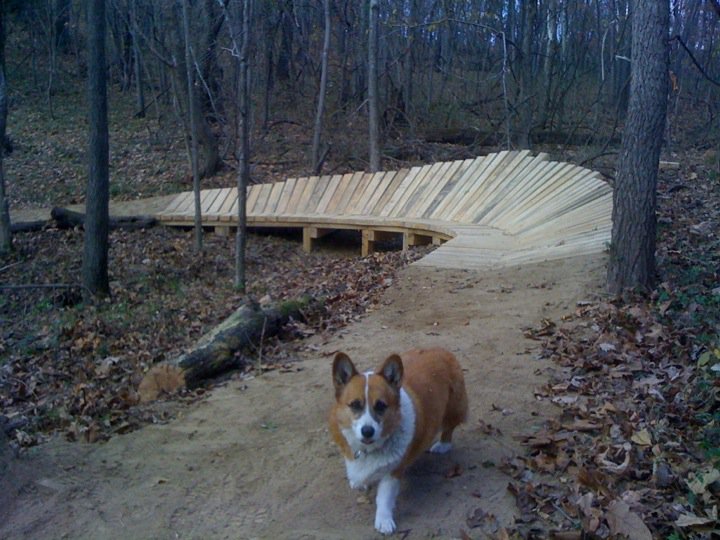 I also came by the dog  in the photo who was working with a couple of two-legged folks to build yet another challenge on the course. In the end I got about 6.5 miles of riding in before I started to get rained on and was running out of time. I recommend these trails to anyone traveling through the area. I look forward to trying phase two next time I'm up here. If you get the chance, check it out.