Today found me at the day job sans automobile and bike. It was my lucky day.
This morning I found out that I had won a contest that I didn't know was really a contest. It seems that by showing my age earlier in the week and guessing pretty close to the original price of a 1973 Schwinn Twinn tandem bicycle I had won a bag of DOMA Coffee from Spokes Bike Shop in Little Rock. It was about 1973 that I bought my first 10-speed road bike with money I earned working a Washington Post paper route. So I had a pretty good idea of what bikes cost back then.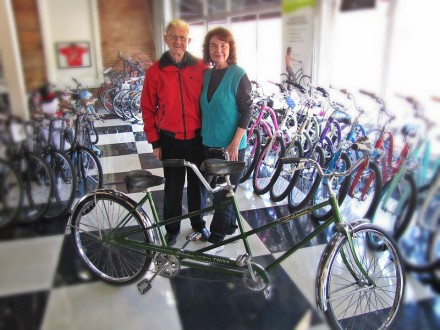 Now for the Lucky Part
Lunch time  came around and I was faced with the small snack shop down the hall from my office or walking for food. I choose the later. I figured I'd take a walk up to the Oyster Bar for a po'boy sandwich and then I could just walk across the street and pick up my coffee at Spokes. It would be about a two mile round trip.
On the way up Third Street to my destination I passed by the Arkansas School for the Blind. They have a large expansive lawn in front of the school and I kept having visions of what a cyclocross course would be like there. My conclusion was that it would be perfect. If anyone knows how to make that happen please let me know.
After enjoying some good Louisiana cuisine I dropped into Spokes. I always feel a little like Norm from the television show Cheers when I walk into the bike shops in town. I may be spending too much time in these places but who wouldn't want to spend more time…
"Where everybody knows your name,
and they're always glad you came.
You wanna be where you can see,
our troubles are all the same
You wanna be where everybody knows
Your name." ~Cheers Theme
The Slow Road
On my walk back to work, as I passed under a large oak I heard a commotion in the branches above me. I was standing along a busy city road just a mere foot or two from the asphalt with cars whizzing by me and about 10 feet above a grey squirrel was taunting a juvenile hawk who must have been getting a little too close to the squirrels home.  I watched until the hawk finally gave up the tree and moved on to a less chaotic roost.
As I approached my big gray concrete building I stopped at this beautiful Ginkgo Tree to enjoy one of the last holdouts of the autumn leaf change. I was almost able to tune out the traffic nearby.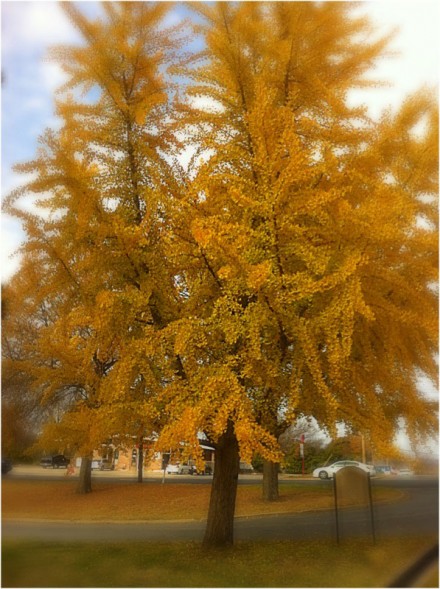 If I had made this trip in a car or even on my bike, I would have missed these experiences. I wouldn't have had time to think about how much I appreciate my bike shop friends (I actually just refer to them as friends). I'm pretty sure I would spend the rest of the day under a little more stress.
Right now I'm just looking forward to enjoying some coffee out on my deck at home this weekend. As they say, life is good because of the simple things. I encourage you to take the slow road on occasion and fill your life with simple things.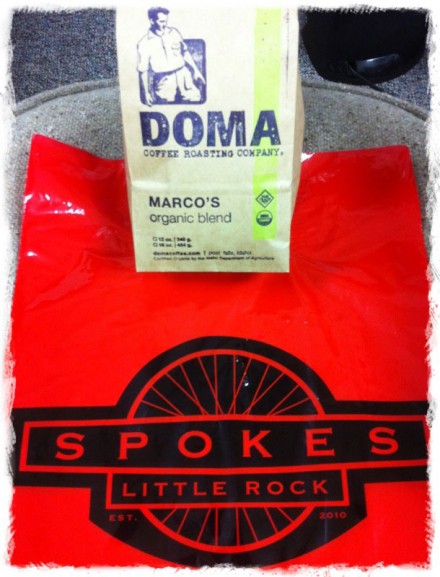 By the way…the bike cost $113.95 in 1973. My guess was $125.