For runners who frequently shop at Go!Running, Erin and Gary Taylor have become mentors and cheerleaders. With their community involvement and organized group runs using the store as a hub, they have created a welcoming atmosphere that embraces all runners, from the elite to those who like to jog and stroll. They have helped to create a legacy of competitive and recreational runners in Little Rock and they are proud of it. There is unmistakable pride in the voice of someone describing what it is like to watch a runner they have groomed win the State Championship High School 7A Cross Country race. Especially when that runner is your son, Brendan Taylor.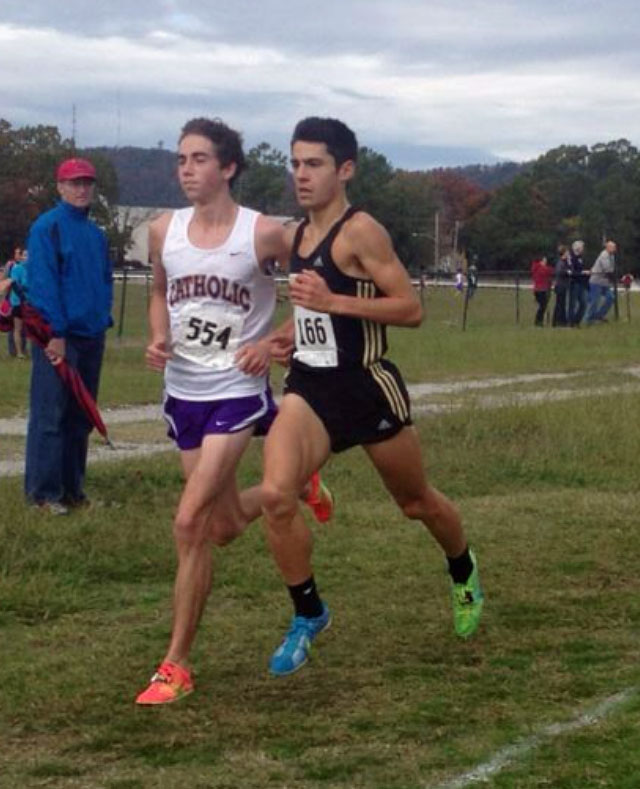 During a phone call about GO!'s sponsorship of this weekends Race the Base Trail Run, the topic turned to last weekend's high school cross country championship. While Erin is always excited to talk about running, there was a palpable shift in the conversation. I could almost feel her excitement and imagined her gesticulating wildly with the hand not holding the phone as she described the crowds, the cheers, & the battle that went down between her son Brendan and last year's champion, Jacob Shiohira of Bentonville. Aaron Hamilton's course record of 15:30.1 has held since 2007. Both Taylor and Shiohira broke that record. Taylor demolished the record by 15 seconds at 15:14.7 while behind him Shiohira bested his last year's time by 19 seconds at 15:18.0.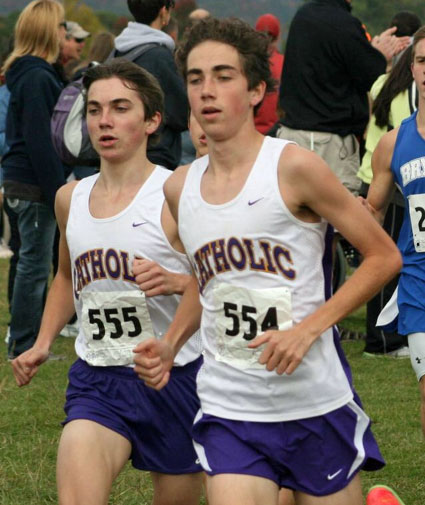 Kieran Taylor running as a sophomore came in second on the Catholic High team and seventh overall with a personal record of 16:23. Mom said the best part was after the race when Brendan said "that was fun!" Because mom says there's nothing like knowing that your kids are enjoying what they do. Congratulations Brendan, Erin, Gary, and the GO!Running family.