The past three and a half years have been incredible for our fledgling little…whatever the heck this is. By far the best thing has been all the new friends we've made across the state. Passionate, active people who enjoy the outdoors continue to support us and have done a lot to make all of this possible.
The State of the Industry
As far as outdoor, participatory sports go, Arkansas is growing. Since November of 2011 when we started, the state has added many new events and destinations:
Two new International Mountain Bicycling Epic Trails- Lake Ouachita Vista Trail and Upper Buffalo Mountain Bike Trails.
New multi-sport series in Northwest Arkansas.
An Enduro Mountain Bike Series.
The opening of the Razorback Greenway Trail.
The restoration of great trail systems like Syllamo in Stone County, Camp Robinson Trails and Boyle Park in Little Rock. (Watch for the return of Wildcat Mountain in the near future)
New trails popped up all over the place particularly in Northwest Arkansas and in Arkansas State Parks.
We got our own IMBA representative! Say Hi to Steve.
We added several new races like Outback in the Ozarks, Slobberknocker, True Grit Century, Three Bridges Marathon, Jack-n-Back, Mountain View Epic (new this year), Hoof it for Heifer, Race the Base, The LOViT 100, Village Creek 10K/25K, Fight for Red 5K and many more.
It hasn't all been good. The gap in the Arkansas River Trail on the Little Rock side is still not fixed. The beautiful Fouche Creek Wetlands continue to be tainted by an unprotected watershed and the city of Little Rock still does not have a complete streets policy. We also lost the Arkansas Trail Running Series and the Big Rock Mystery Run.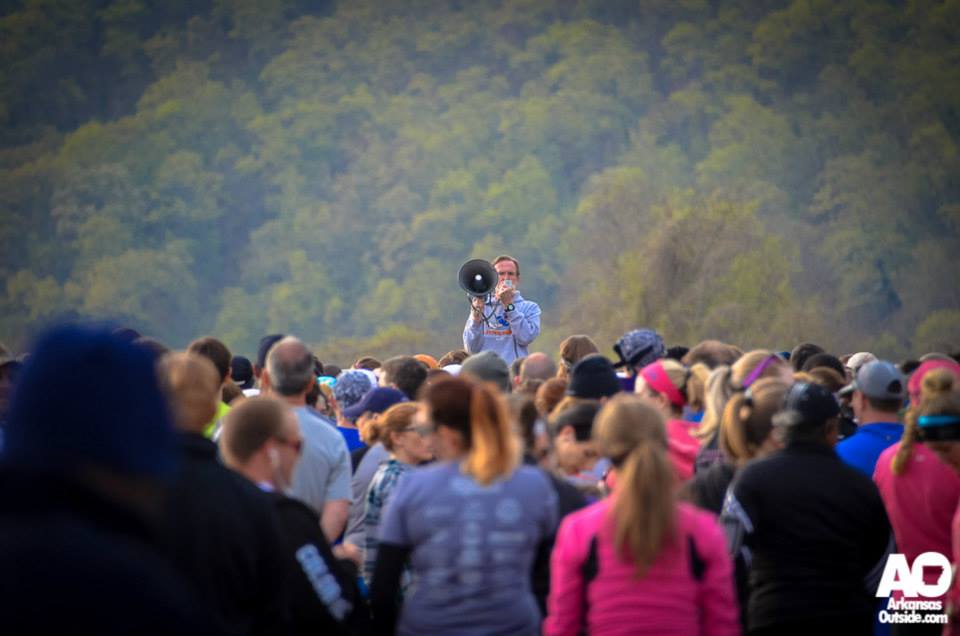 What about the Information Industry?
I loosely say we are in the news business here at Arkansas Outside, but with stories from races and our calendar of events, we do offer a lot of information. It's tough these days to make a living in this industry. Recently, bigger players have turned to new revenue sources. The Arkansas Times recently started an online funding campaign to pay reporters to continue digging into big stories, the Arkansas Democrat-Gazette is working out deals with fast food joints to give away newspapers increasing their circulation numbers. I'm just not ready for the whole Kickstarter thing. I'm a little old school.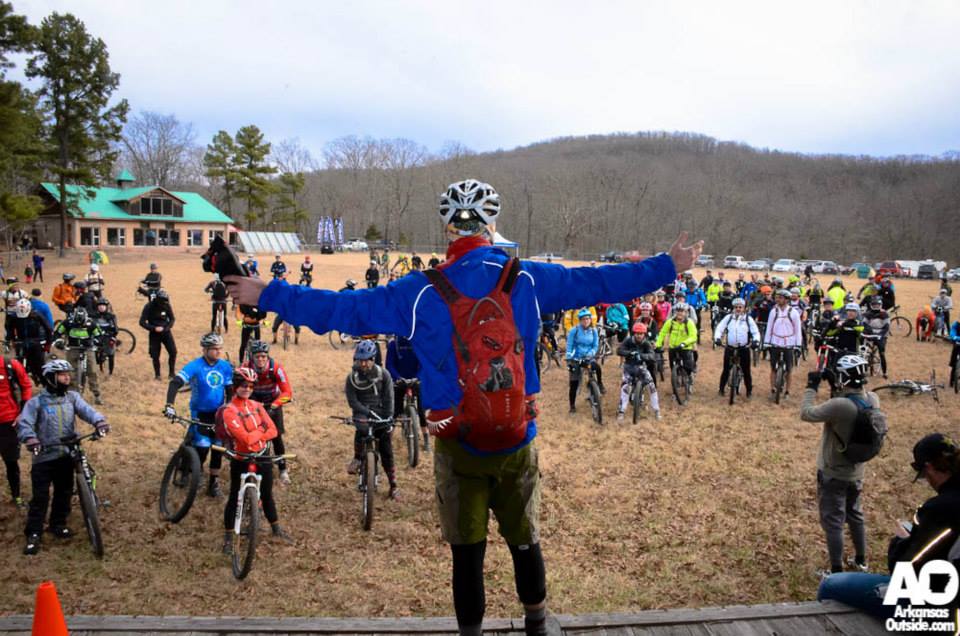 How does Arkansas Outside make ends meet?
Those friends I mentioned earlier often ask us two questions, how do you fund AO and what can we do to help?
To answer the first question, advertising. We sell ads on our website so that our fans can get this information for free. Yes, you can be visiting a local fast food joint (or local eatery, brew pub, etc.) and still be reading Arkansas Outside on your phone, tablet or laptop for free, just like getting news from the big guys.
The second question has many answers depending on how involved you want to be. To sell ads, circulation is key and we do pretty good, but we could do better. Here are some simple things you can do to help.
Share, share, share – We are strong with social media, it's our super power. Help us boost the number of visitors to our site by sharing your favorite stories, events, classified ads from our site on Facebook, Twitter, Instagram, Pinterest, Google Plus, etc. Also, tag us in your posts or at least use the hashtag #aroutside to let us know what we can share.
Write, write, write – Content is still king and the more stories we have the better our Google reach. No one wants to read stories just from us. We sure don't. Race and trip reports are awesome. Join some of the great adventurers on AO like Cliff Li, Crash and Aly Signorelli (and their Y-chromosome photographer, Bryan), Nicholas Norfolk, Kayak Arkansas and many other really cool people. Tell us about the great weekend you had, send us a few photos and we'll post them as long as it's appropriate for our audience (hint: keep it human powered and outside).
Support, support, support – We are fully supported financially by those advertisers on our pages and e-newsletter. Check them out, let them know you appreciate their support of Arkansas Outside and if you know someone who should be advertising on Arkansas Outside, mention it to them. Unlike some other advertising mediums, like print, our analytics are able to show our advertisers how many people saw their ad and how many were interested enough to visit them online.
We really appreciate the support of all of our friends, and we do consider all of our readers, our friends. We look forward to seeing you out on a trail soon.