It was an honor and a privilege to work with Keep Arkansas Beautiful to coordinate The Byrd's Mulberry River Cleanup again this year.  The event was a success with nearly 250 volunteers collecting over 1000 pounds of trash and recyclables.  Two schools attended The Field Science Day on Friday September 11: Mountainburg and Springdale High Schools.  The students, teachers and chaperones spent all day Friday hiking, exploring and picking up trash.  Several students brought sack lunches and ate outside enjoying the fall-like temperatures. One of the highlights was the weather Saturday; ideal camping conditions only 75 degrees.  Volunteers drove from as far as Conway, Bentonville, Eureka Springs, even parts of Oklahoma to take part in the cleanup. Group involvement was key to the success of this years' event, especially with the help of Cass Job Corps, Arkansas Game and Fish Commission,U.S. Forest Service, Mulberry River Society, Native Expeditions, Rockcrawlers 4×4 Club, I.D.I.O.T. Camp and Arkansas Stream Team.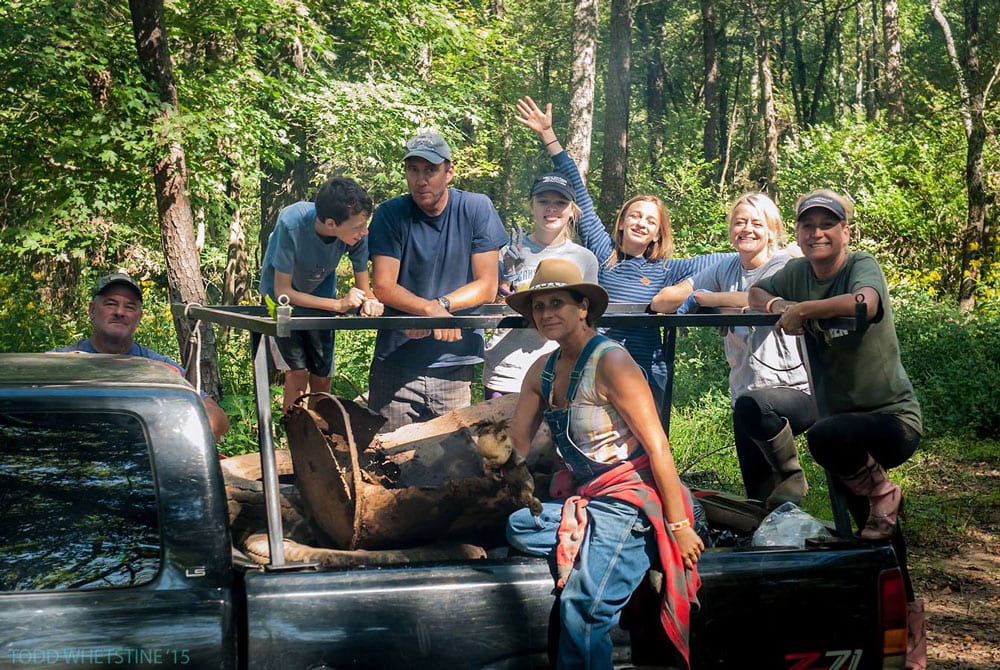 There was an educational element to the event this year, inviting local outdoor specialists from The Botanical Gardens of the Ozarks, Native Expeditions, Ozark Highland Trail Association, U.S. Forestry Service and The Mulberry River Society to provide workshops for the public: Water Quality, Leave No Trace, Conservation, Pollination and Water Safety.  . Registration began at 7:00am, Volunteers picked up trash until 2:00pm.  Volunteers picked up trash for 40 miles along The Mulberry River, local roads, Highways and trails.  They felt the satisfaction of preserving our natural landscape, and were rewarded for their efforts with a cookout, live music and door prizes.   ( The door prize drawing with several prizes providing from local businesses including a Tandem Skydive from Skydive Skyranch and a kayak from Ozark Mountain Trading Company.) The music lasted all day and night and was only possible due to the generosity of the band members, sound and lighting technicians who volunteered their time and talents.  The Band lineup included: Jamie Lou, Russell Corbin, Richard Burnett & The Outlaw Hippies, Woody & Sunshine, The Hard Cider Boys, Opal Agafia & The Sweet Nothings,Tyrannosaurus Chicken, Brian Hargiss and The Captain Ledge Band.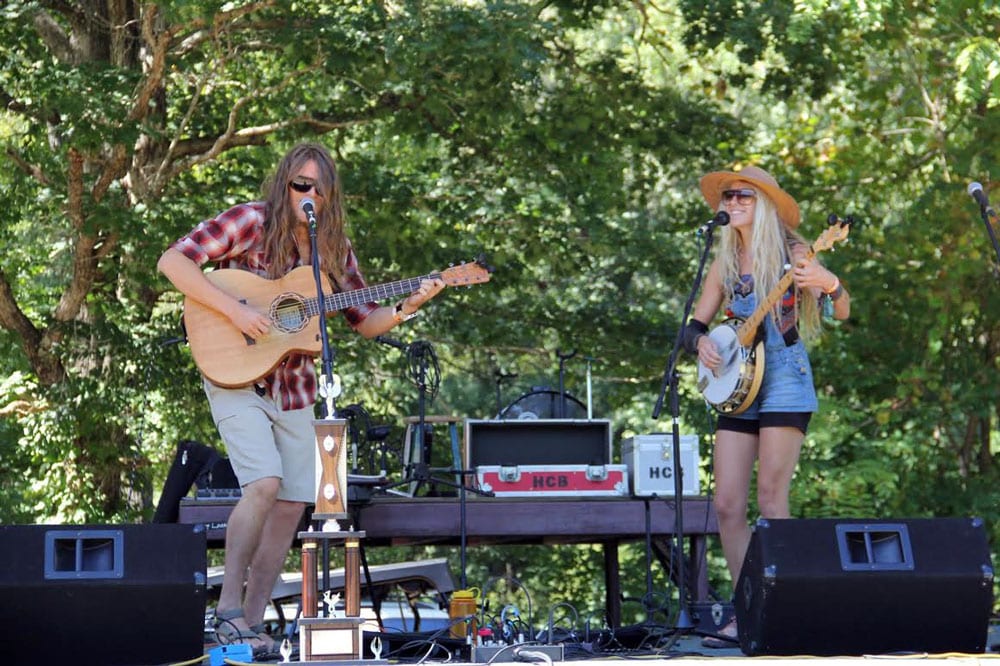 Originally, the goal was to pick up more trash than last year, because there were 150 more volunteers covering more miles this year.  The more I thought about our goal, I realized we should be hoping for less trash, not more.  Turner Bend reported less trash at their spring cleanup and attributed it to our fall cleanup.  If we collect less and less trash every year it would mean that we are effective in our task to preserve, and protect our natural state for future generations.  There was a trophy for the team that collected the most trash.  David Brickly of Cass Job Corps had this to say about their experience: "Saturday the 12th of September Cass Job Corps students and staff participated in the Keep Arkansas Beautiful campaign at the Byrd's Adventure Center Mulberry River clean up. The students and staff picked up trash along the river adjacent to the Byrd's Adventure Center, Big Eddy Swimming Hole and Campbell Cemetery Canoe Launch. Cass was awarded a trophy later that day by Courtney King Doudna for collecting the most trash. Cass Job Corps operated by the United States Forest Service would like to thank all those volunteers who assisted in beautifying our local recreation areas."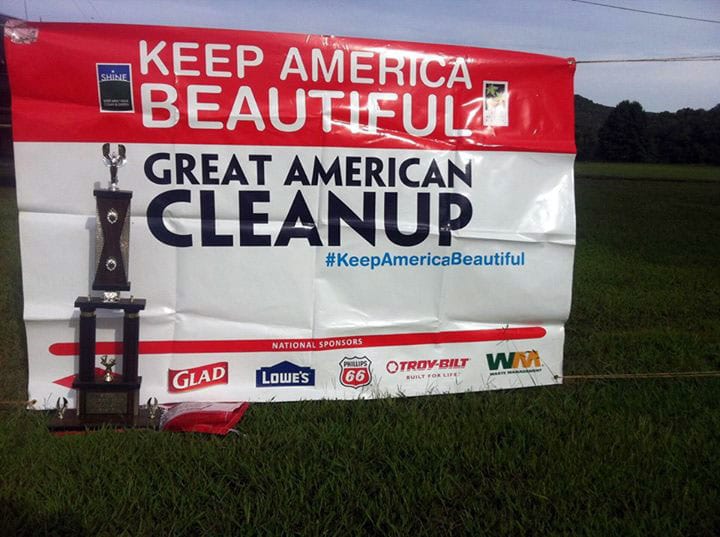 The reward for making a difference will hopefully stick with participants for a lifetime because of the memories and bonds that were made with such wonderful company in a beautiful environment along the Mulberry River.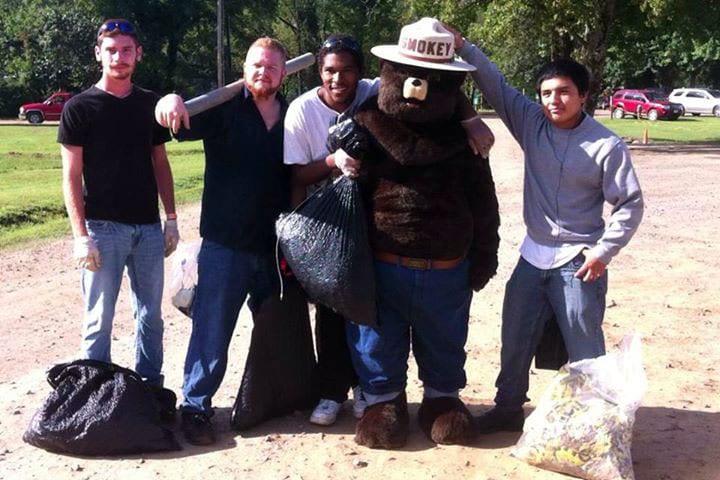 Thank you Sponsors/Partners:
Arkansas Outside, Arsaga's, A-z Sporting Goods, Belle Pointe Beverages, Botanical Garden of the Ozarks, Byrd's Adventure Center, Cass Job Corps, CV's ozark, Dairy Delight, Farmer's Insurance Agent Michael King, Fayettechill, Forest Service Ozark, Greenhouse Grill, Harps Elkins, High Rise Extreme Sports, HomeGrown, J&L Grocery, Jammin java, Loves, M&K Liquor, Meadors, Mulberry Riverfront Restaurant, Native Expeditions, Ozark beer company, Ozark Highland Trail Association, Ozark mountain trading co.,Ozark natural bread, Ozark Natural Foods, Pack Rat, Painting w a Twist, Pig trail liquor, Red Rooster, Rivertown BBQ, Rockcrawlers 4×4 Club, Skyranch, Smalling Racing, Southwest Grill, Sonic Ozark,Steve Outlaw, Stream Team, Subway, Sysco Foods, Tom & Cheryl Hutchens-Perry, Turner Bend, Uncle Sam's, Wal-mart, & Waste Management.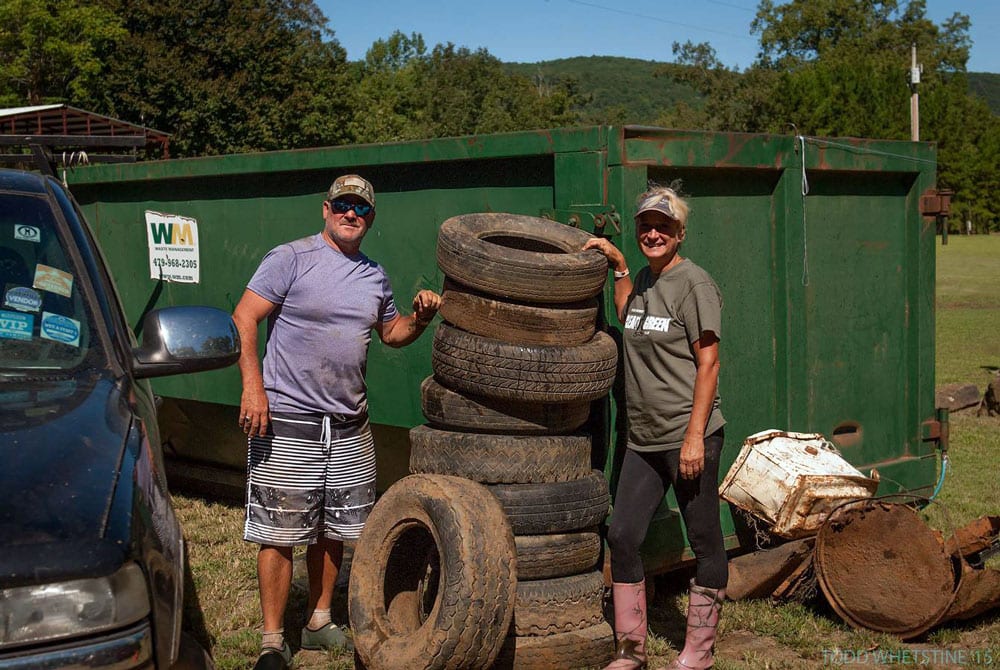 Photos by Debbie Stillwell, Courtney King Douda, Native Expeditions and Todd Whestine.