Since the beginning of the year I've been trying things on bikes that I'd never done before. Not tricks or specific skills but just throwing myself head first into some kind of cycling event that I'd never done. Bike Polo, Alley Cat Races, a Marathon Race, a Road Race, you know, what ever comes up. I still haven't tried a Criterium (those are a little scary) or Cyclocross (we'll see when the season starts in the fall) but I did get the chance to try a cross country race. How is it that I've never done one of these before? Much shorter than the death march like ride of the Marathon, the cross country race is about fast fun.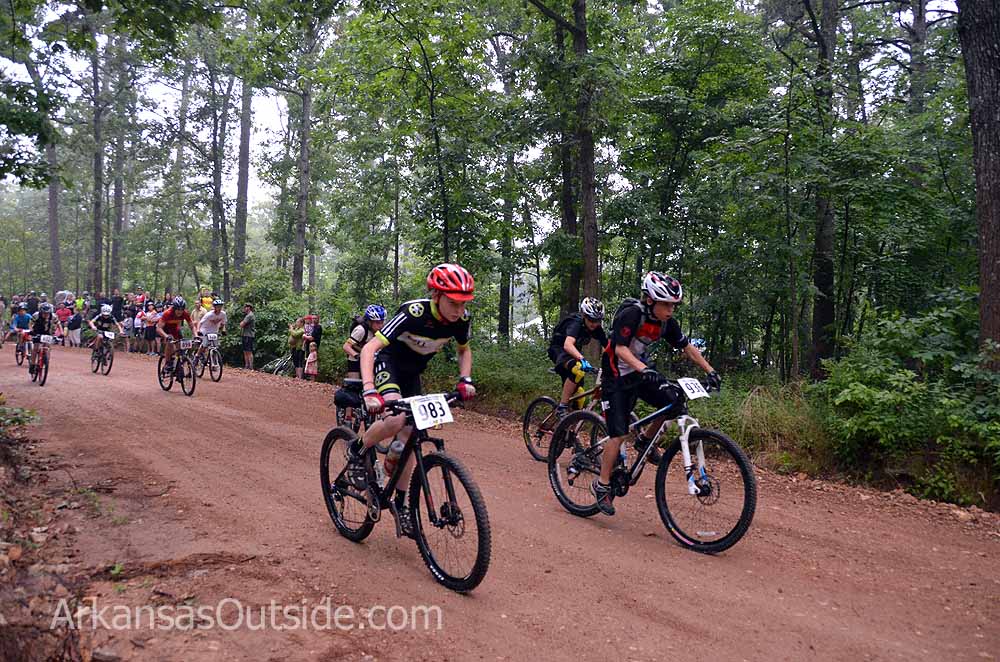 I probably got lucky with my first one being the Battle for Townsend's Ridge at Hobbs State Park – Conservation Area. This is the first race in the Arkansas Mountain Bike Championship Series. The course for the Cat 2 & 3 folks used the Little Clifty Creek Loop. 9 Miles with just a couple of tough climbs one long one short. Most of the trail (we did it counter-clockwise) was smooth and flowy. Not a lot of technical riding but the trail is narrow and a tired rider could get in trouble using to much trail and sliding off a side. Luckily I didn't, although I had a couple of close calls. The Cat 2 riders did two laps and Cat 3 (myself included) did only one. It was a perfect distance for me.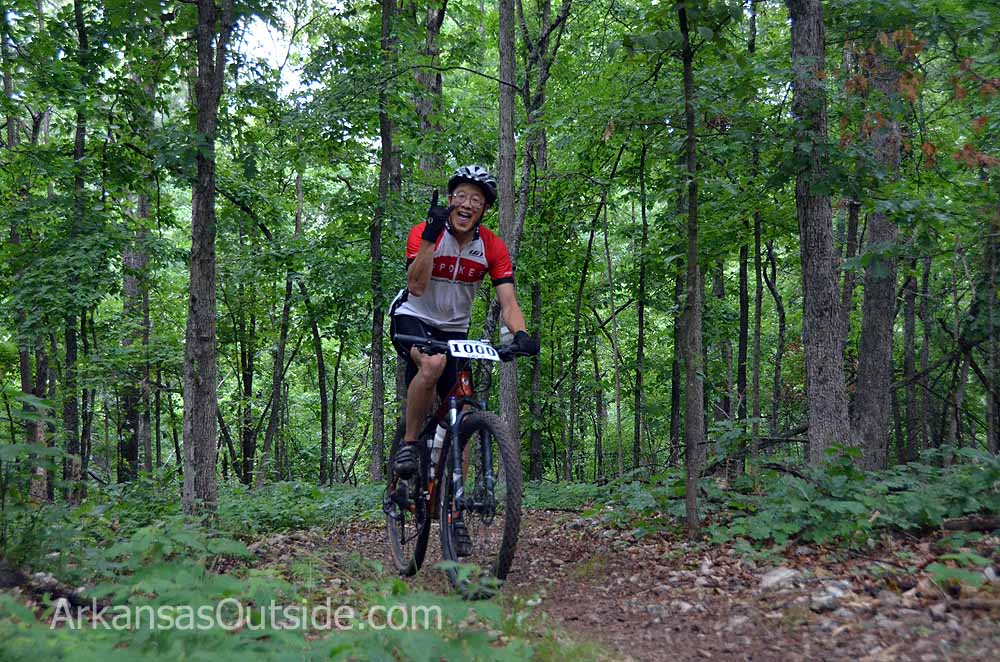 The Cat 1 or Expert riders also added in the War Eagle Valley Loop for a total of 26 miles after two loops. The race featured a youth division that was able to compete on a 5 mile or 10 mile (depending on age) easy loop that included some of the great singletrack and returning to the finish via Townsend's Ridge Road. A nice test for a kid just getting started.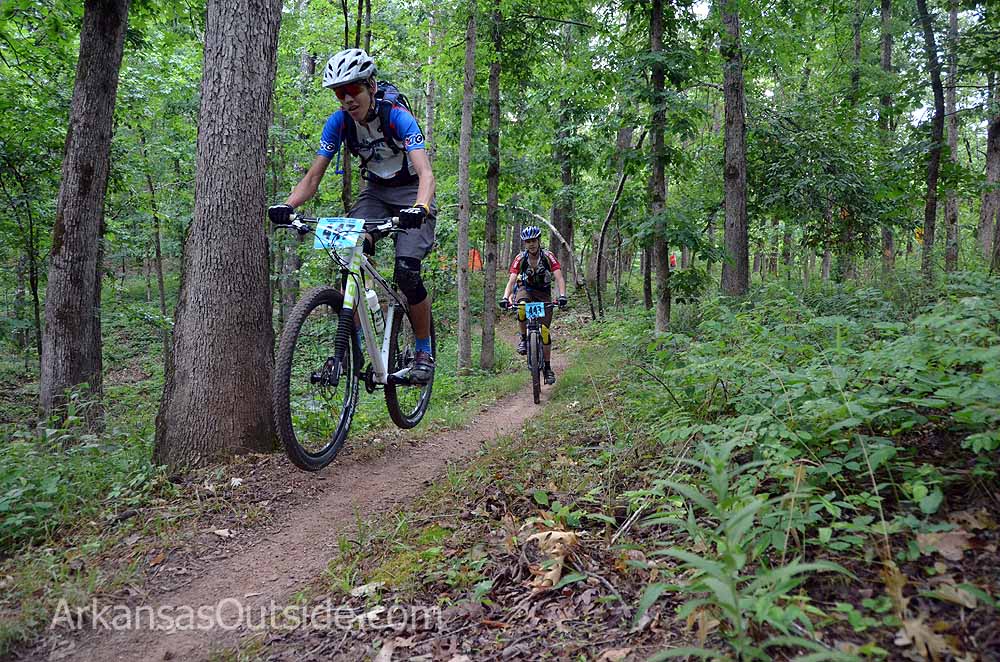 Earlier in the year there were some worries that the race wouldn't happen but the Ozark Off-Road Cyclists jumped in and took over race direction and with the help of some other groups like Friends of Hobbs, the park staff and Phat Tire Bike Shop, they were able to put together an excellent race. The course was well groomed. They even went old school with a Huffy Toss, Kids Wheelie Competition, a band (Nu UnYun) and other fun.
I raced in the Cat 3, 50+ group and after bringing up the rear of the 5 man race  for the first half, I was able to work my way to the middle of the pack on the big climb and hold on to 3rd place. Unfortunately, I missed my podium moment when I went back into the woods to help Lisa with more photography of the Cat 1 & 2 races but it's all good. They had really cool trophies and as is the case with most mountain bike races, a real fun, casual atmosphere. I highly recommend checking out this race next year although we probably won't have as many photos, I think Lisa will want to race it next time.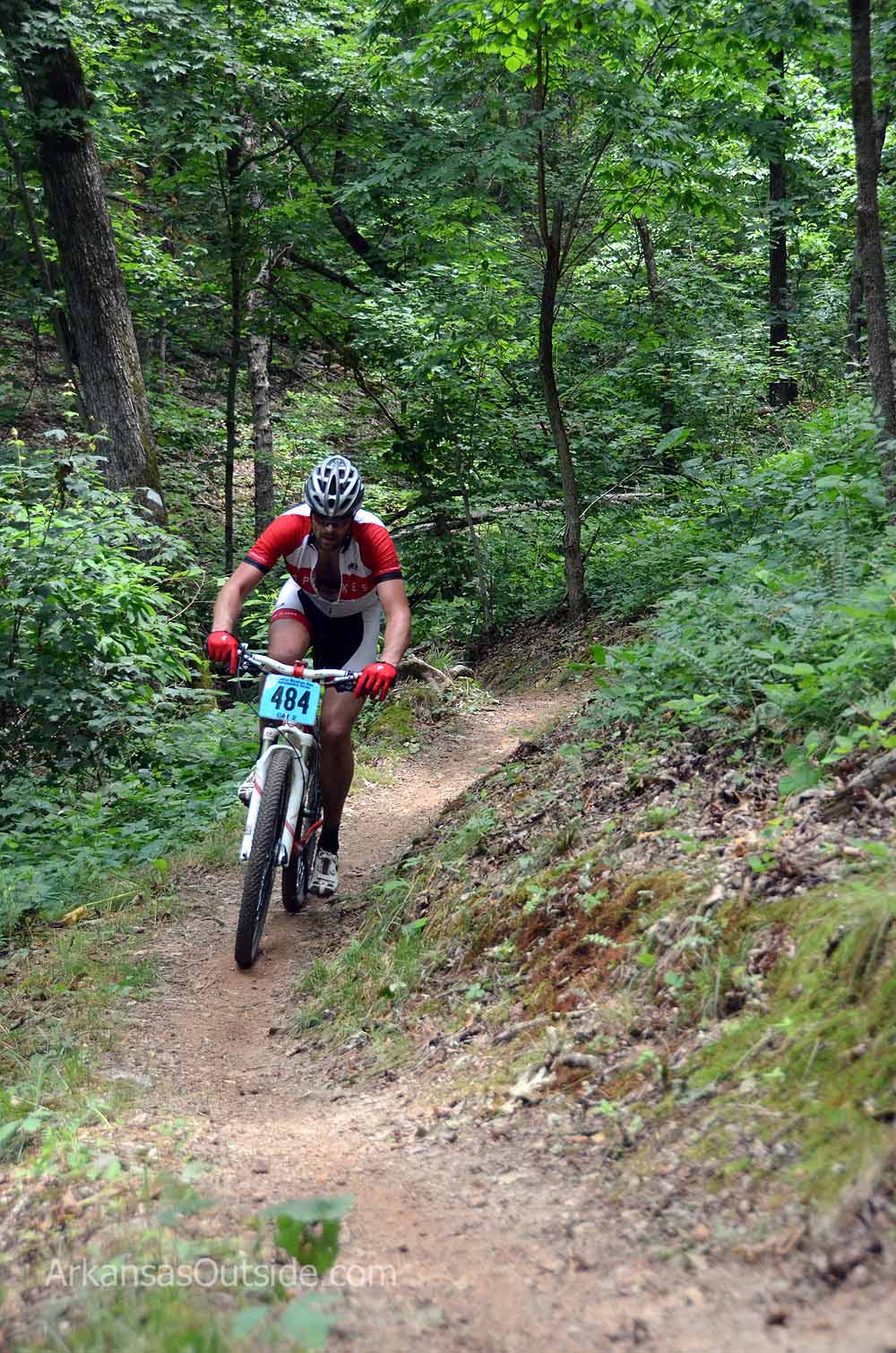 A whole bunch of photos available on our Flickr site and the results can be found on the Phat Tire site. You can find information on the "Cat" rankings and other definitions in the USA Cycling Handbook.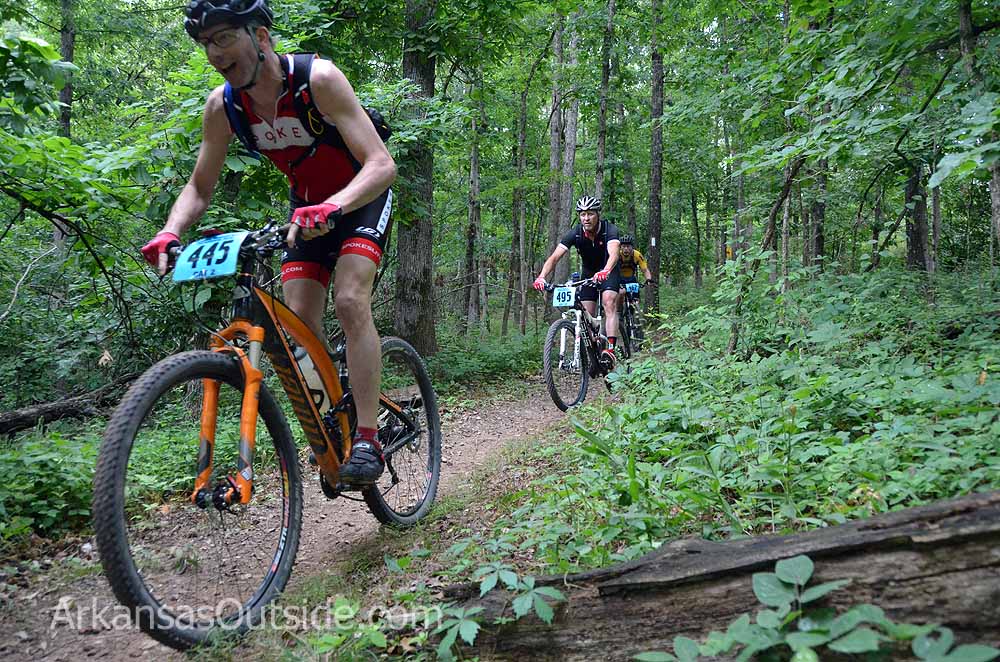 Also some photos from AO friend Cliff Li.