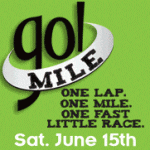 The Go! Mile is fast approaching. This Arkansas Grand Prix Series race takes place Saturday morning (June 15) at the Burns Park Soccer Fields. This classic running event is organized by local running store, Go! Running and has strong sponsorship. Most running races involve people heading out down the road or trail and spectators don't really see them again until they come back half an hour or longer later. This race is different, The Go! Mile wraps around the soccer field complex so spectators can watch the whole thing. Since it goes off in separate heats, participants have the opportunity to watch their friends and family run without having to give up their own run.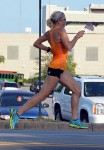 Another unique feature of this event is the "First Run". A run for people who've never done an organized run and would like to try one out. It's only a mile so everyone can participate. The final race of the morning is the Kid's Mini Mile. The event has a festival atmosphere with booths set up by the various race sponsors (come by the Arkansas Outside booth and say hi).
Over the last six weeks, local running phenom, Leah Thorvilson has been interviewing the race regulars. You'll find they are from all walks of life and have varied running experience. Below are quick links to all the interviews. We look forward to seeing you out there supporting local race organizers.
Tracy Tungac – Two Time Champion
It's that time of year again. The temps are rising, the birds are chirping, the grass is growing, and the road race circuit is in full bloom! All of us at Go! Running are getting excited about our favorite summertime race, the Go! Mile, coming up on Sat. June 15th! This year, the Go! Mile is not only an Arkansas Grand Prix Championship Race, but also an RRCA Southern Region One Mile Championship race. As such, we are anticipating our 3rd annual to be the largest, fastest, and most fun Go! Mile yet. We recently had a chance to catch up with women's two time champion, Tracy Tungac. Here's what she had to say about her recent racing stats, and preparations for defending her title. (more)
Ginea Qualls – Three Generations of Runners
The Go! Mile is the most unique road race in Arkansas this summer! Not only does it set itself apart by being a shorter distance, but the multiple mile heats make it ideal for every age, pace, and level of experience. Any runner will attest to the fact that lining up for your first race can be an intimidating experience. If you're a newbie, the "First Mile" is for you!! Reserved for first-time racers and novice racers, the First Mile is a celebration – and we're hoping it will become "the First Mile of the rest of your life"….as a runner! (more)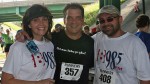 Jeff Matthews – Runner and Master of Ceremonies
People who once came to cheer on their kids, significant others, or parents, are now choosing to participate in the run themselves. It is an atmosphere that is wonderful for spectating….but you'll find it looks like so much fun, you want in on it too. We got a chance recently to chat with Jeff Matthews, who is a perfect example of this. Jeff, having emceed the Go! Mile in previous years, will be toeing the line himself again this summer. (more)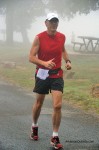 Joe Milligan – Series "Iron Man"
While some might be content running just enough races to keep themselves on the scoreboard, others take on the personal goal of running every Grand Prix race. These people are named and honored at the end of the season as "Iron" Men and Women. We recently had a chance to chat with an extra special Grand Prix "Iron" Man, Joe Milligan. (more)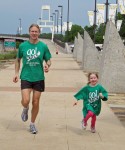 Ron Mitchell – Keeping up with Kate
June 15th is drawing near, and as the temps are heating up, so is the competition! While the Go! Mile takes great pride in being the perfect race for beginners, it also attracts some of the fastest feet around with the elite heat. We recently had a chance to chat with Ron Mitchell, the 2nd overall masters finisher at last years Go! Mile. His time, a very impressive 5:08! Here's what he had to say about his training, racing, and his strategy for race day. (more)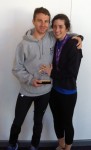 Tim and Clarice Richard – Running through life together
For our final "meet a runner" interview, we thought it would be fun to get some perspective from one of Little Rock's running couples. Tim Richard is becoming a household name on the scene, notching top finishes at every race he has entered this season. His wife, Clarice, is not only his biggest fan, but an avid runner herself as well! Here's what the young bucks had to say about their plans for this years Go! Mile, and running life for a couple who really like to get out and Go! together (like ram-a-lama-lama da-di-di-di-ding di-dong). (more)