"Sooner or later we all discover that the important moments in life are not the advertised ones, not the birthdays, the graduations, the weddings, not the great goals achieved. The real milestones are less prepossessing. They come to the door of memory." Susan B. Anthony
Textbooks are filled with their accomplishments. The internet is a treasure trove of their quotes and pictures. The library is an endless source of their biographies, essays and musings. Finding inspiration in the lives of the great women who paved the way, be it in politics, sports or public service, can be just what a young person needs to find courage to  risk something new or to pursue a goal. We can find encouragement and inspiration in those women whom we glimpse through the window of what the world knows about them but we will probably never meet them. The women who really have the chance to inspire and encourage us are the ones who are with us day to day, the ones that we don't have to see through the eyes of the media or biographers. Sometimes they are our friends, our co-workers, maybe even our personal trainers or coaches, but the women who probably shape us most are family.
While traveling in North Carolina last year, we purchased a beautiful tree made of twisted wire. At home we turned it into the centerpiece of a wall of old family photos. I was sitting on the couch with a book, one of many I had picked out to read for Women's History Month and I realized that my own history was staring back at me. I am an adult onset athlete. My parents weren't particularly interested in sports except perhaps my brother's school football teams. We didn't camp. My dad had spent many years in the Army and was not interested in spending the night outdoors if he didn't have to. My first camping experiences were in the backyards of friends down the street. And then I married a man who was reared in a family of outdoor enthusiasts and athletes. And now our family looks a lot like his did.
Memories of spending long ago Easters in the Winnebago led us to making memories of Easter in a tent with a rack of bikes and egg hunts in the park…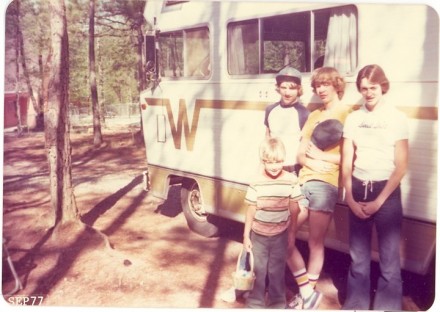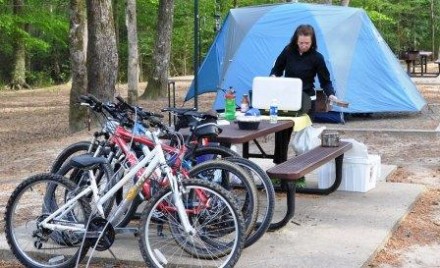 Memories of riding bikes as a family back then cultivated a love of riding bikes as a family now….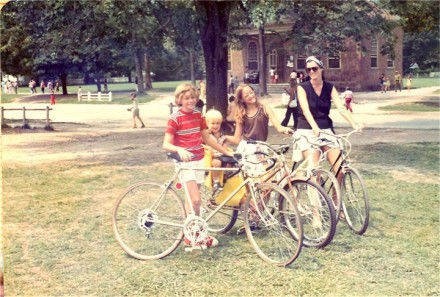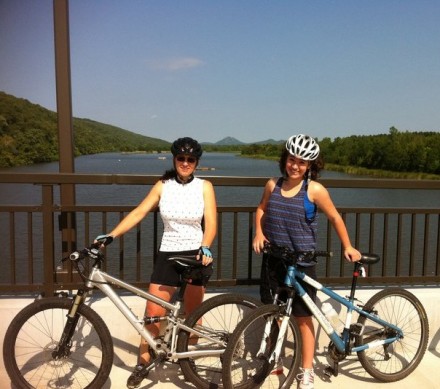 Camping vacations nurtured a love for more tent camping vacations…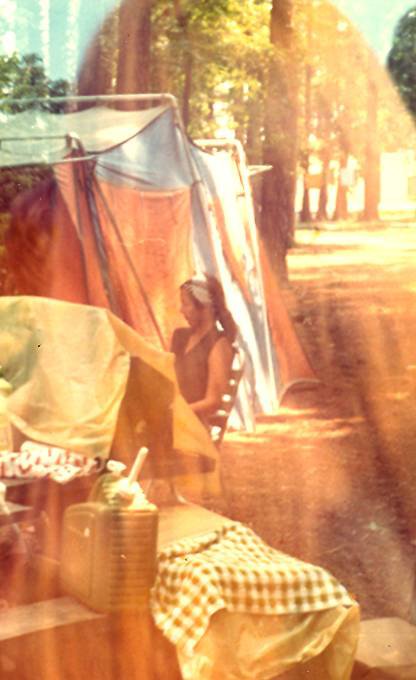 And a continuing love of being on the water resulted in … the purchase of multiple water vehicles.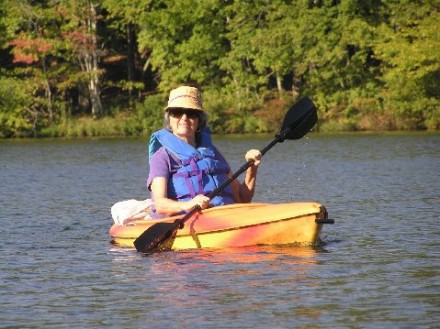 My hope for the future: more moments like this one, learning to read a trail map.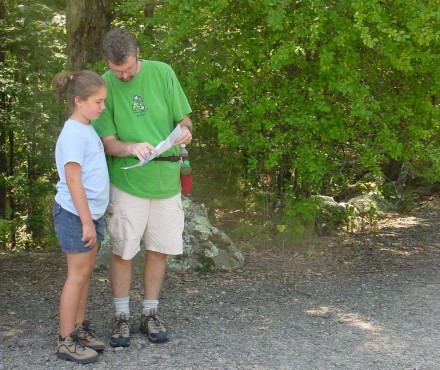 In these moments, the history of a mother who fostered a love of the outdoors in a son is shared with the woman he married so that she can encourage that love in the daughter they would raise. Some day that daughter will make her own history with her own children, opening the door of memory.