It was such a good plan. Things were coming together perfectly. All the pieces were falling into place. It was going to be the big return to bike racing.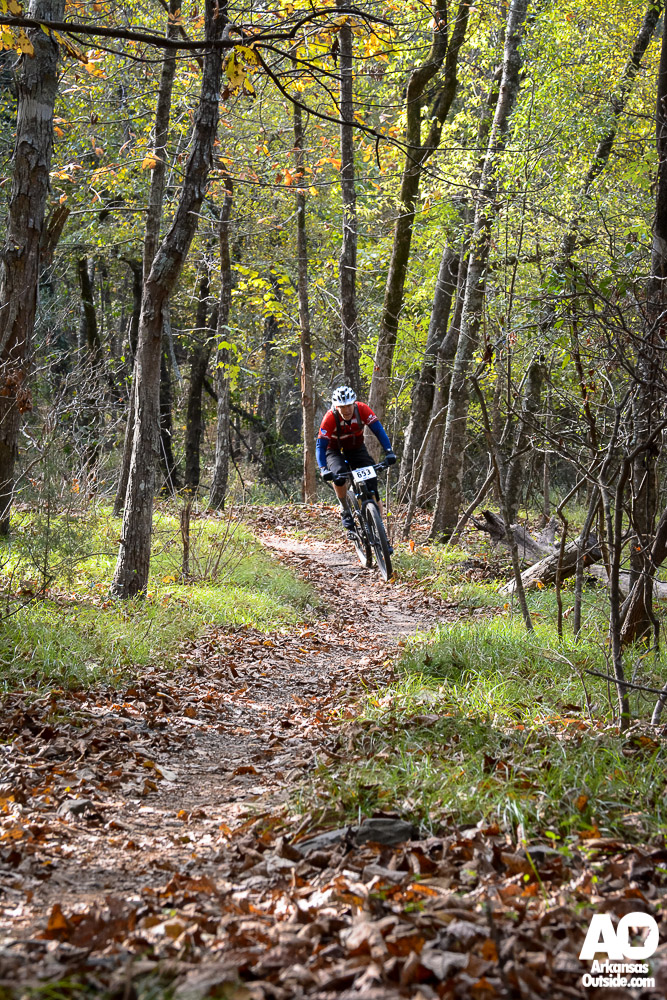 It all started back in early October with the Big Rock Mountain Bike Festival, a raceless party designed to get more people involved in mountain biking and biking in general. An extension of Take a Kid Mountain Biking Day, the festival included a women's mountain bike clinic and a cyclocross clinic. Lisa got involved in all the clinics and a couple of weeks later attended another cyclocross clinic, and that's when I started to hatch The Plan.
I haven't participated in a single mountain bike race this year and the season is beginning to wind down. With only two races left in the Arkansas Mountain Bike Championship Series, I am running out of chances to toe the line with my friends. I am pretty sure I will make the Attila The Hun race at Cedar Glades this year, a race I promised myself to make; but, I also wanted to race my old home course the Riverside Race at Burns Park.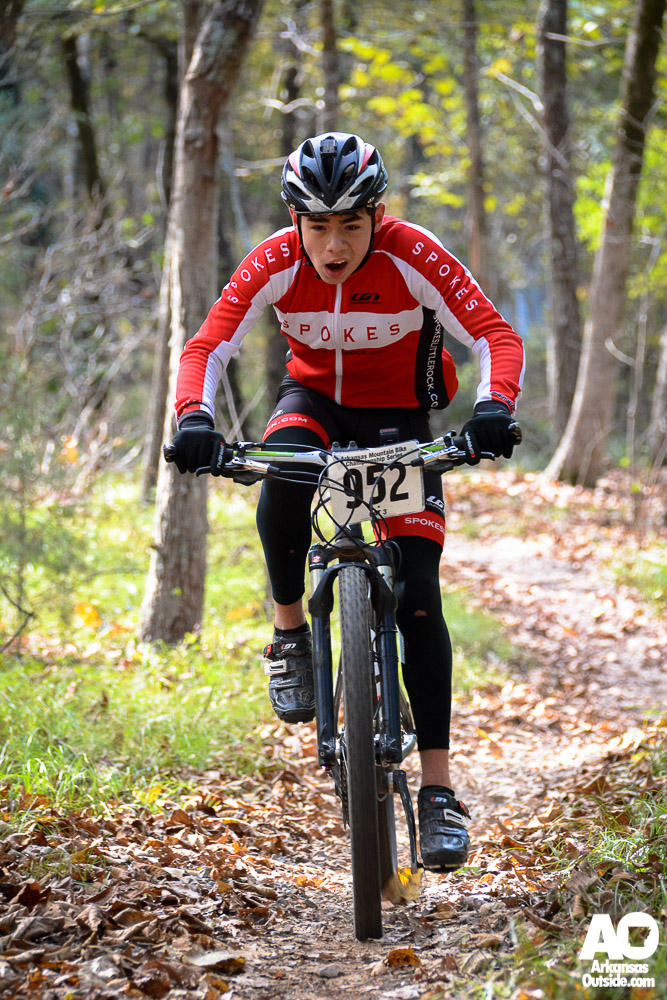 The plan consisted of participating in more races to write about them instead of sitting on my butt with a camera attached to my face. Lisa was feeling the same way and things were working out. She signed up for her first cyclocross race, the Night Cyclocross Race at Interstate Park the night before Riverside. We later realized that this would be her first bike race of any kind, adventure races and cycling tours notwithstanding.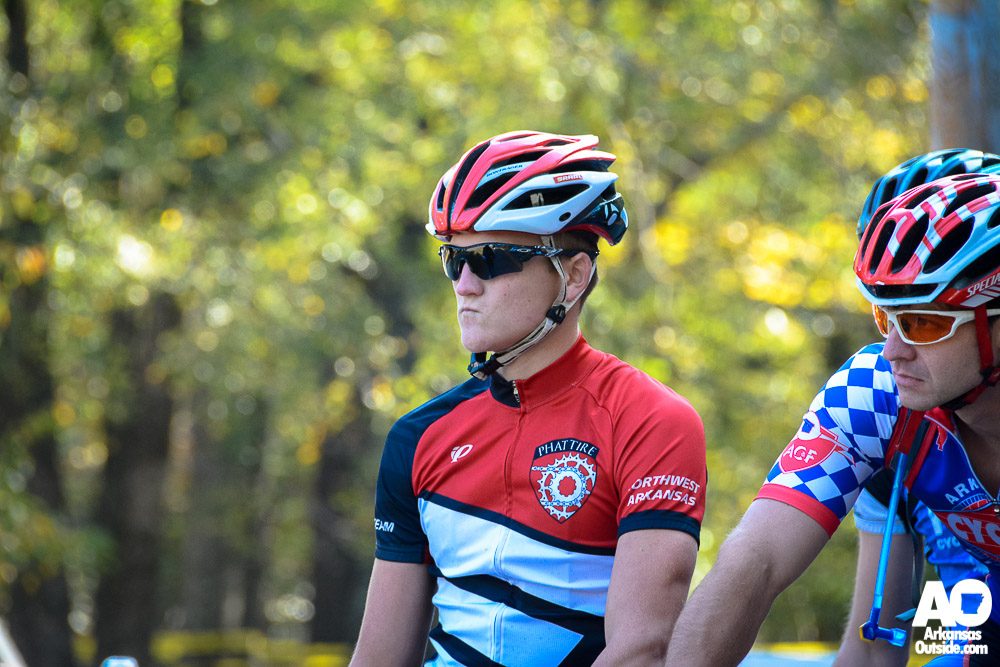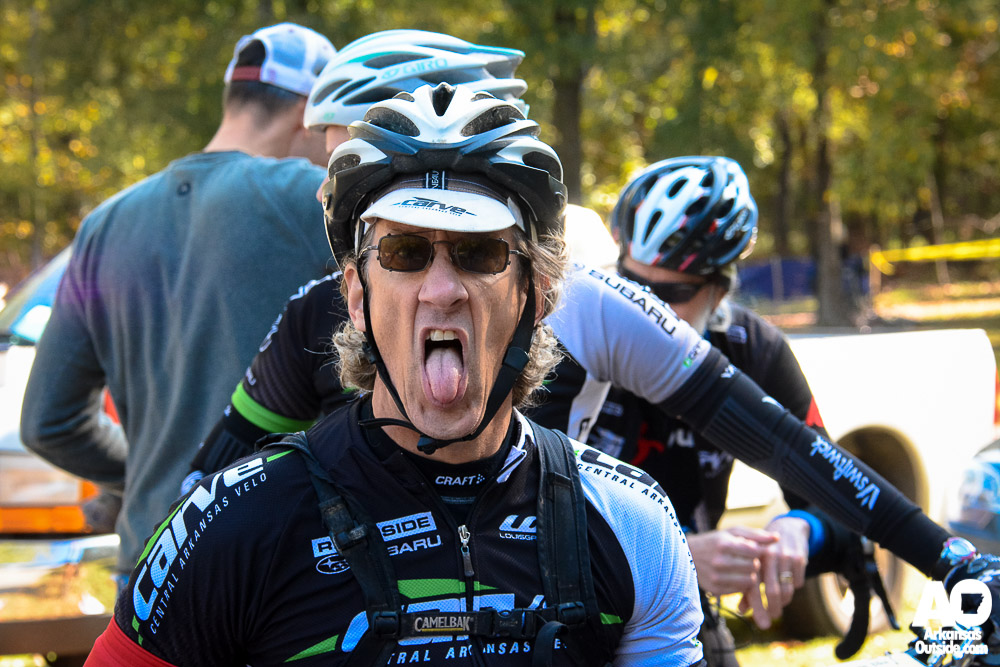 Saturday afternoon I loaded our bikes on the truck wanting to have mine ready for the next morning, I knew it would be late when we got home from the race and I wouldn't feel like loading it in the cold. I went to take the front wheel off my bike and noticed it was a little low on air. Knowing that it needed some sealant anyway, I went ahead and broke the bead to add some. I got everything put together, the bead reset, I pumped it to pressure and realized there was a leak somewhere. Eventually I discovered that the problem was the valve itself. I don't have any extra valves. I could have put the one spare tube I have in it but it would have been a mess with the fresh sealant. It was at this point that the plan broke.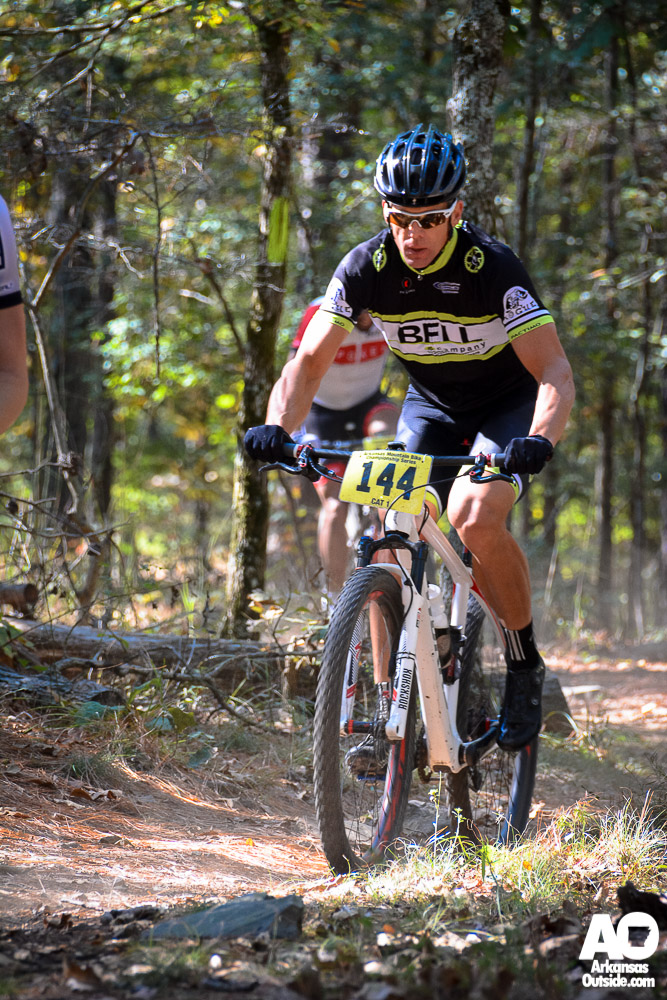 Lisa carried on and not only did her first bike race but took 2nd place. She's a natural, the first thing she said to me is, "My mountain bike is too heavy, I need a cyclocross bike." That's my girl.
So there I was Sunday morning , in the woods at Burns Park, sitting on my butt with a camera in my face. I found a spot I had not shot from before and enjoyed shouting words of encouragement to all my mountain biking friends as they passed. It was a beautiful morning and as I sat there I told myself, "Next race, I'll be on my bike."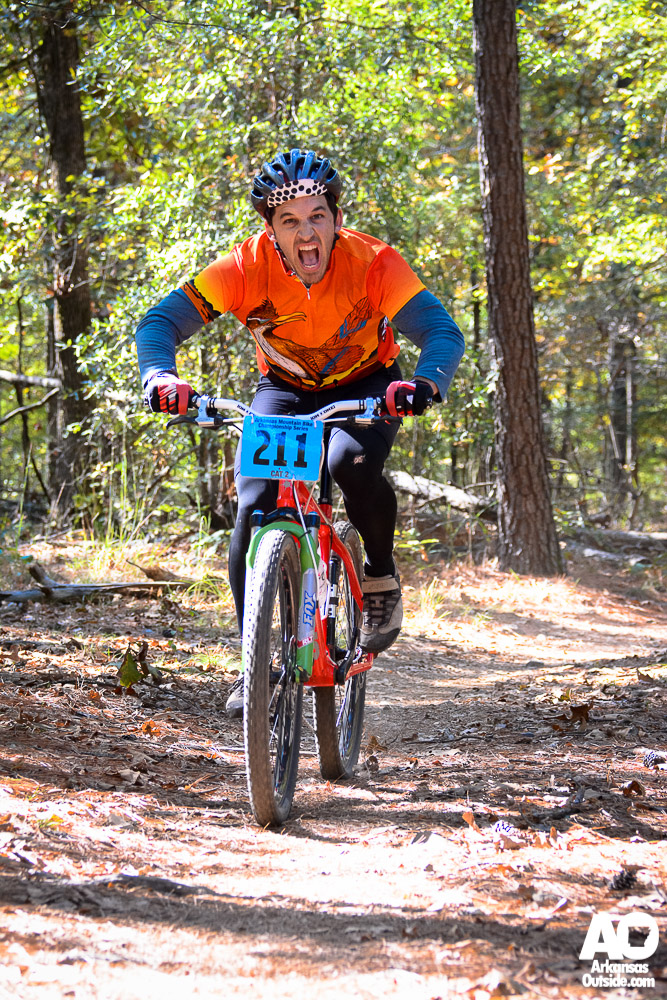 The race itself ran the usual course from the BMX trails up the road to spread everyone out before jumping on the singletrack at the top. It's a rocky course, but I don't consider it too technical, just bumpy and if you know the lines it can be pretty quick. I had put in 10 miles out there the week before while Lisa was enjoying the cyclocross clinic and it felt good. I wasn't going to be terribly fast but I was going to have fun.
So we're back on the plan. I'll still shoot photos of races and events but it will be more like the early days of Arkansas Outside where I don't just watch while everyone else has all the fun. I have a plan.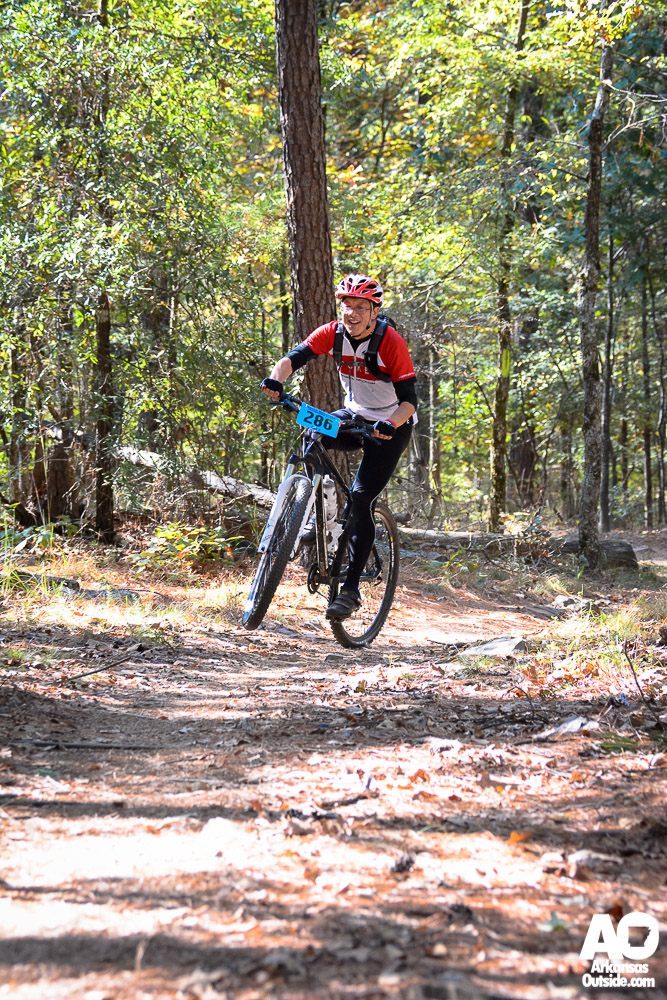 Lots of photos will be available later today on our Facebook Page.