Leadman….what does that word evoke.  To most it is a mystery word, not meaning anything in particular…something about a man that is very heavy maybe???
A Leadman, or Leadwoman for the female persuasion, is an extraordinary endurance athlete who has completed five running and cycling events in a given year in Leadville, Colorado as part of the Leadville Race Series. Specifically, a Leadman does the the following:
26.2 mile trail marathon in June (8 ½ hour cut-off)
50 mile mountain bike (8 hour cut-off)
or  50 mile run (14 hour cut-off) in July
100 mile mountain bike race (12 hour cut-off) in early August
10k run the day after the 100 mile MTB race
100 mile run (30 hour cut-off), in mid-August
So three months of grueling "ultra" endurance events at elevations ranging from 9,200 to 12,600 feet.
Why?
First and foremost I should point out I think engaging in this type of activity, and specifically this series is a terribly selfish endeavor.  The time commitment for training, traveling, and participating in these events is overwhelming.  It dominates an individual's life and all of their close friends and family relationships.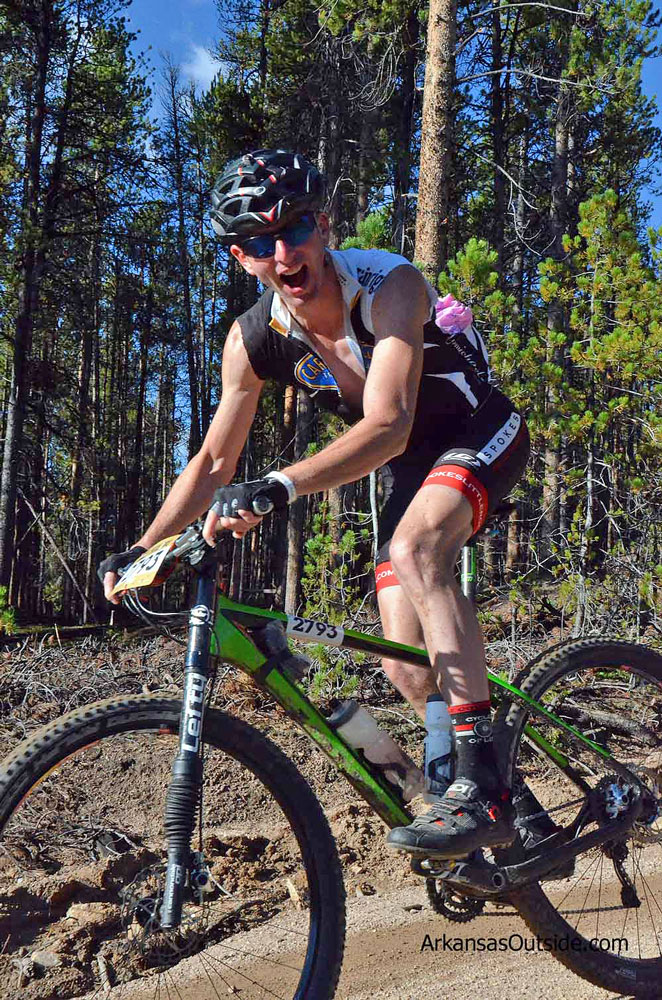 I can't answer why Leadman for others, but for me the decision to attempt to become a Leadman was years in the making.  In 2012 I did the 100 mountain bike race in 10:02.  In 2013 the ante was upped and thanks to a precious friend who taught me how to be an ultra-runner I completed the Silver King event, a stepping stone to Leadman.  The 50 mile mountain bike was completed in 6:08 and the next day the 50 mile run was completed in 12:02 for a combined time 18:10.  But now, as I embrace this challenge I realize that I need it to help me find myself.  Due to personal circumstances…a divorce, a breakup, flexible employment…and the personal need to focus on something to steady my mind, I found myself looking hard at Leadman.
For me, it's a personal journey over the next 10 months, to clear my head, to become focused and enjoy the calm of having a difficult purpose that requires all my attention.  Arkansas Outside asked me to do a series of articles on becoming a Leadman.  I need your prayers, support and encouragement.  Please, join me on the journey and hopefully we can share the experience and both become more "ultra".