For the last few weeks snow, ice and cold rain have been the norm throughout most of Arkansas. Winter finally arrived after an unseasonably warm January and it seemed to be working overtime to catch up. The final race of the 2014 AMBCS cross-country, Attila the Hun Cross-Country Race, was certainly the dirtiest, muddiest mountain bike race I've witnessed. The Spa City Endurance Race last weekend, the first race of the 2015 AMBCS Marathon series was the second muddiest. Both races were hosted at Cedar Glades Park near Hot Springs, luckily.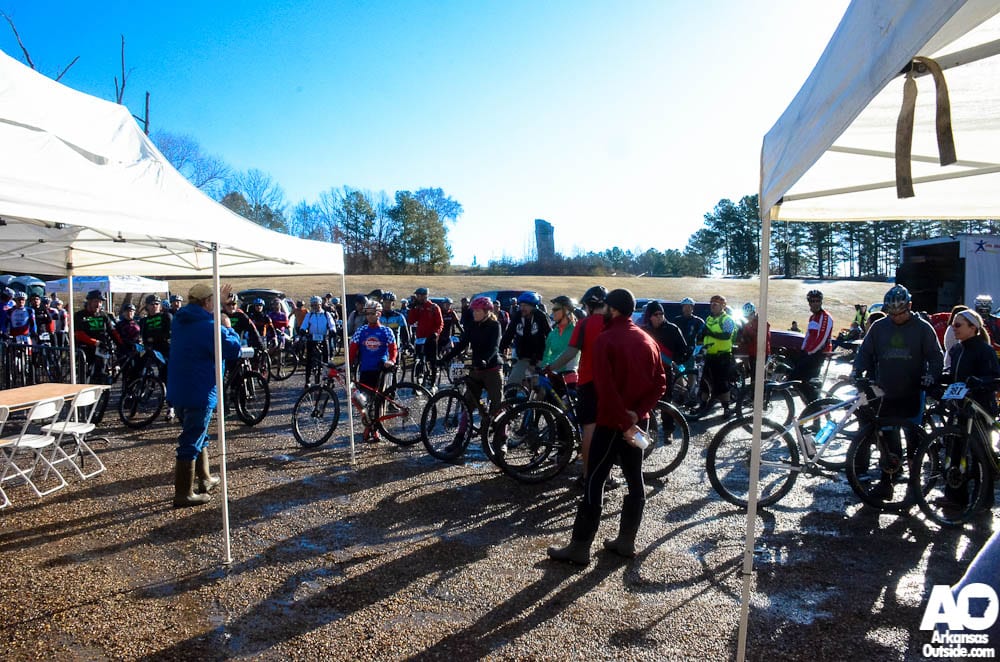 The trails at Cedar Glades Park are properly designed and drain well due to the rocky soil and although the trail can get muddy, it recovers quickly and will be back to normal within a few weeks. This would not be true of all the trails in the state, but we are lucky to have many trails throughout the Ouachita and Ozark Mountains that are even tougher than those who ride and run on them.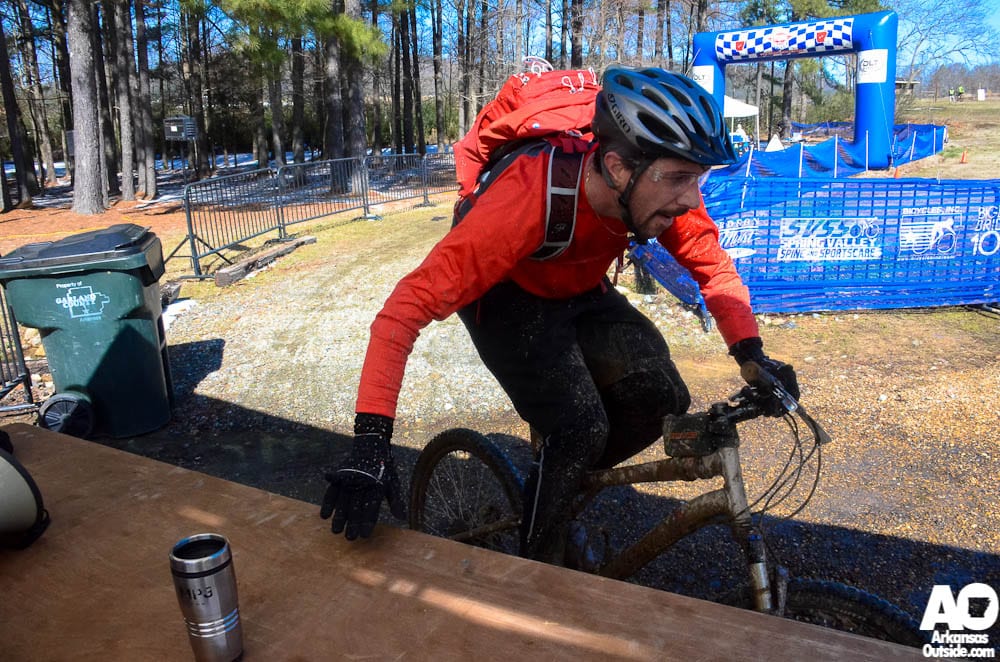 The temperature inched above freezing just before the race start which had been moved back a half an hour to allow ice on the road crossings to break up. Racers got their heart rates up with the uphill Le-mans start. This race has traditionally used a 6-hour format, but this year, race organizer Fred Phillips, decided to make it a straight out 4 lap/42 mile race with a 2 lap tour option. As the racers made their way through the snowy, wet trail, the temperature continued to rise and was in the 50's by noon.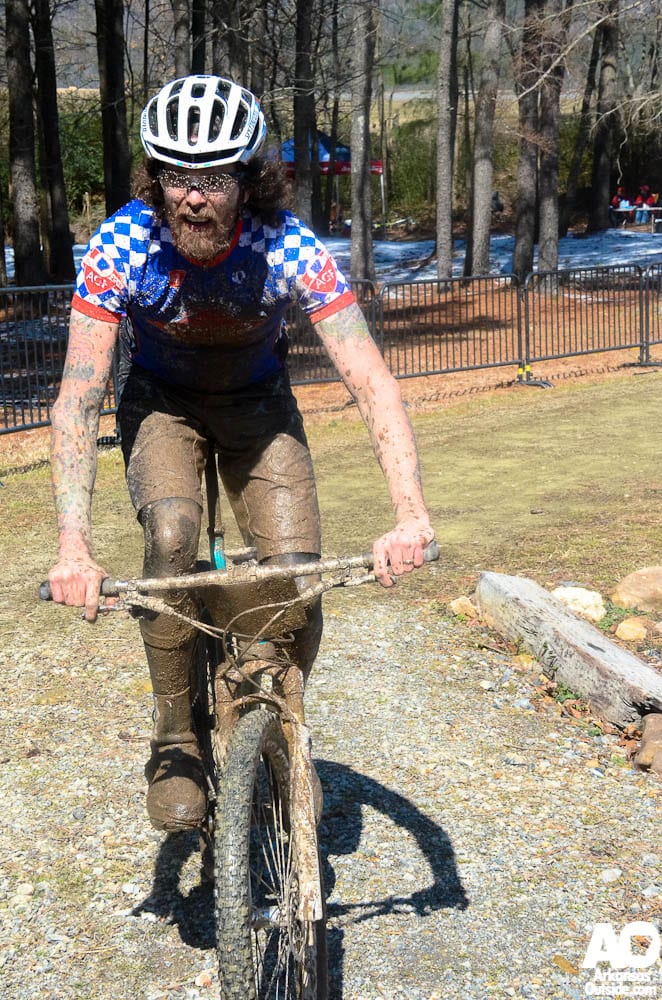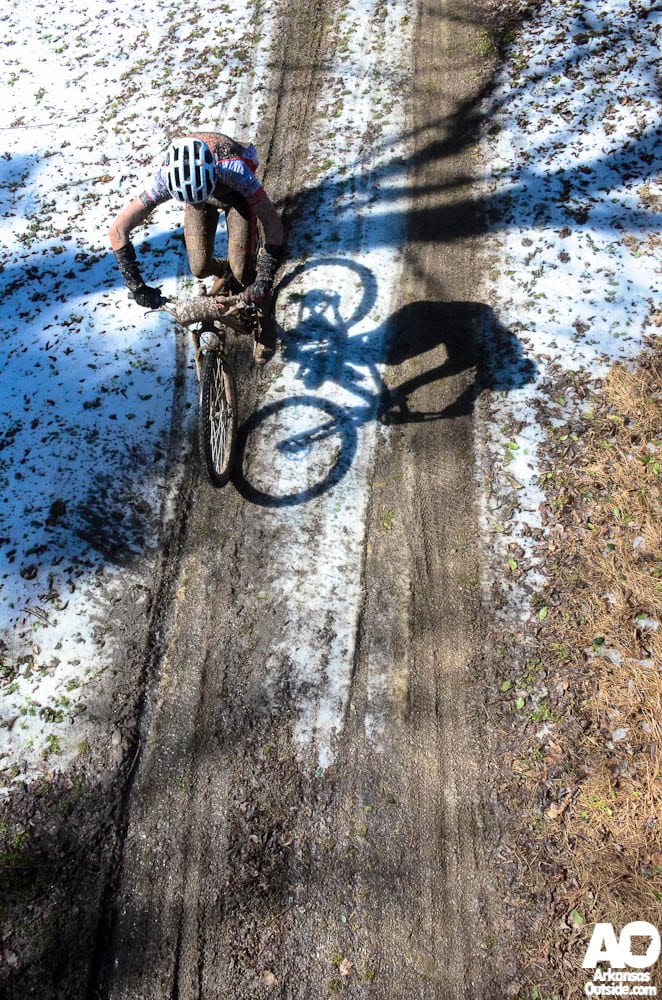 In the end, the winner was Aaron Elwell of Topeka, Kansas, completing all 4 laps in 4 hours and 6 minutes, a respectable time even in dry conditions.
Laureen Coffelt of Memphis, Tennessee was the women's overall winner finishing in 4 hours and 36 minutes.
By the finish, temperatures were hitting the 60's. Don't like the weather around here? Wait a couple of hours.
You can get all the results on the USA Cycling Website. Almost 700 photos are now posted on our Facebook Page.