(Thanks to Theba Lolley for this article giving us some insight to the recreational bike riders in Central Arkansas)
"The Theba Thing" is about stepping out of my comfort zone, meeting new people and trying the things that have been on my mind and heart.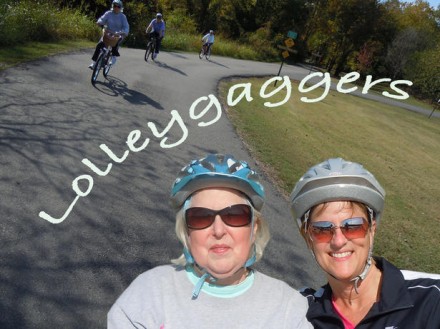 In the fall of 2011, I was bitten by the bike-riding bug. I went biking at Two Rivers Park with my brother and his family visiting from Fayetteville. I knew I was going to "have to" go, because they're big into outdoor activities.  So I rode one of their extra bikes and I absolutely had the time of my life.
I had no idea these wonderful scenic trails existed so close to where I lived. I sure have been living in a comfortable bubble, which usually means to me, where there are no bugs, no potential for bumps and scratches and plenty of air conditioning.
Nevertheless, I was hooked. I started planning how both my mother and I could enjoy bike riding together, and get my friends in on the action as well.  But first I had to convince mom that she would enjoy it as much as I did. I had observed many different styles of bikes on the trail, but the ones that caught my eye were called "comfort bikes", and I liked the sound of that.  After all, I just wanted us to enjoy the outdoors, fellowship and get some needed exercise.
Soon we were biking every chance we could get.  Friends were dusting off their rides and joining us and soon The Lolleygaggers' bike club was formed.  Bike riding has brought out the joy in my heart, especially when friends ride along, and has, without a doubt, added precious moments to my friendship with mom. The fellowship is rich and the whole experience brings out the kid in all of us. Now with spring upon us – we have new goals, and new trails to blaze and hopefully more Lolleygaggers' to join in on the experience.
My hope is that we load up our bikes and explore many of the other trails offered in Arkansas in 2012.  So here's to all the other Lolleygaggers out there – dust off your bike or buy one. Just ride for your style and hit the trails!
Oh and by the way, mom is also hooked. She's known on the trail as Momma Lolleygagger. I couldn't be happier.
This article originally appeared on the Today's THV website. More photos can be found here.