In April, we asked our readers to pick their favorite long trail in Arkansas. We gave you a choice of four trails, all spectacular, all worthy of a top spot. Before we get to which trail you chose as the best, let's look at some other trails that were not included in the survey. The survey included only point-to-point trails, ones that would need a shuttle of some sort to get from the start to finish. We were also looking at trails of a certain length. Here are some Arkansas trails that would be worthy of any hiker's attention and unless you're going for a speed hike would need multiple nights to finish:
---
Survey Results
Our disclaimer, this list is not scientific. These results were determined purely from the votes of our readers. That said, this creates a fantastic bucket list for any backpacker or day hiker. These trails, along with those listed above, exist in some of the most beautiful parts of a beautiful state. Each is unique and has its own personality.
4th – Buffalo River Trail – 13% – (map)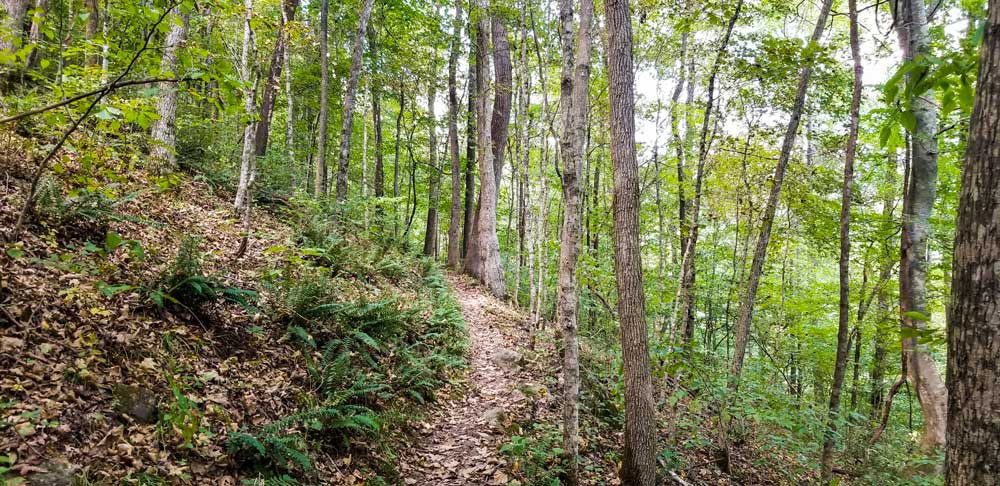 The 37 miles from Boxley to Pruitt follows the Buffalo National River, the first National River in the country. Witness huge bluffs, waterfalls, rock formations, and more. Do you want a serious adventure? Float from Ponca to Pruitt and then backpack back to Ponca. Any trip to the Buffalo National River will be an adventure. Check with local outfitters for shuttle options.
3rd – Ozark Highlands Trail – 27% – (map)
The 164-mile, Boston Mountain section is the key to this trail and the original distance opened in 1989. If you start at Lake Fort Smith State Park in the west and head east, hikers will be treated to some of the most picturesque parts of the Ozark Mountains including White Rock Mountain, Pams Grotto, and more. Be prepared for numerous stream crossings during wet seasons. Hikers looking for a shorter, loop hike should check out the Shores Lake/White Rock Loop for a good one or two-night hike. Protip – bring a camera. This trail is for foot traffic only.
2nd – Ouachita National Recreation Trail – 29% – (map)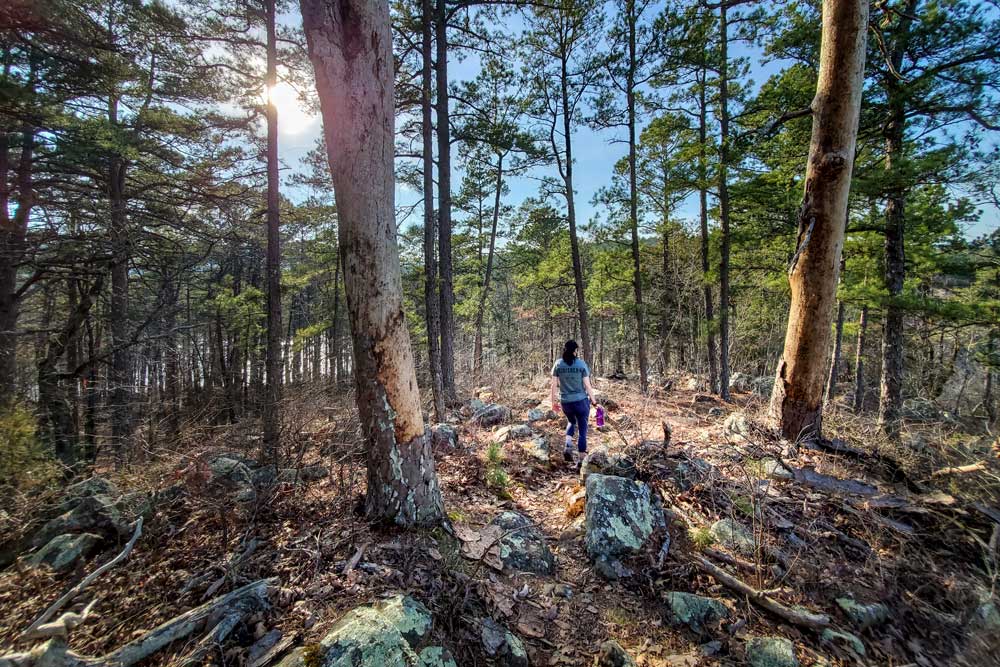 At a total of 223 miles long, the Ouachita National Recreation Trail is the longest trail in Arkansas. Starting at Pinnacle Mountain State Park near Little Rock, the trail goes west through the Ouachita Mountains to Talimena State Park in Oklahoma. The trail also passes through Lake Sylvia Recreation Area and Queen Wilhelmina State Park where hikers can find cabin and lodge accommodations. For much of the trail, there are shelters approximately every 10 miles. The trail and the shelters are maintained by the Friends of the Ouachita Trail (FoOT). An approximately 100-mile section between Scenic Highway 7 and Scenic Highway 88 is open to mountain biking and is rated as EPIC by the International Mountain Bicycling Association. The trail is rugged and follows several ridgelines making finding water tough during dry times of the year.
1st – Lake Ouachita Vista Trail – 32% – (map)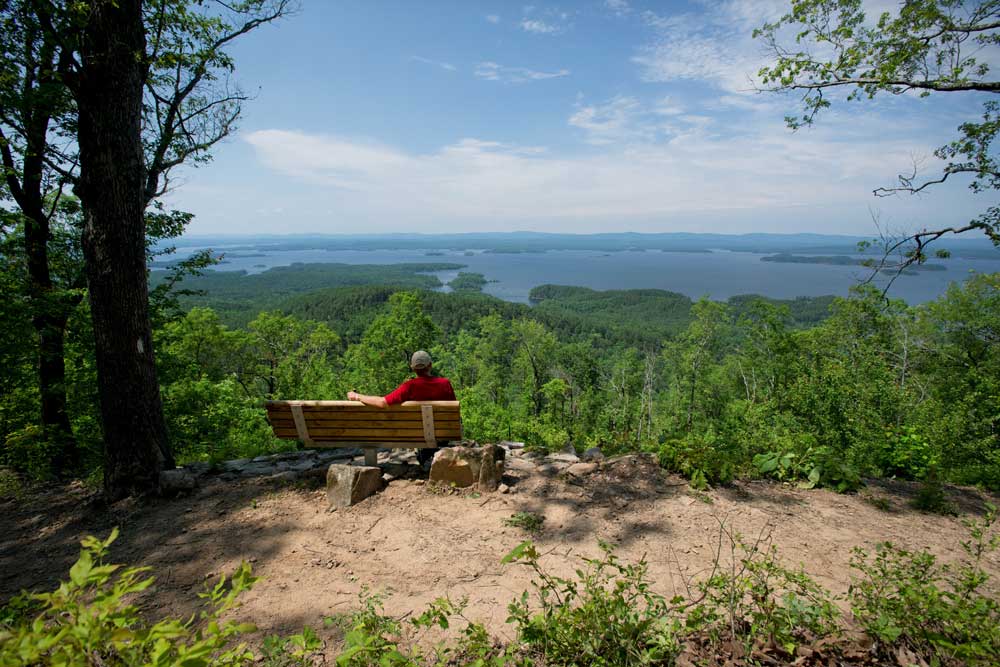 Built by a group called "The Trail Dogs" along with some grant money and professional builders, this entire trail is open to mountain biking and hiking. The trail features beautiful views of Lake Ouachita and the Ouachita Mountains to the north. The trail starts at Blakely Dam near Hot Springs, Arkansas, and heads west along the southern side of Lake Ouachita, the largest lake completely within Arkansas. The Trail goes past several lake resorts for 40 miles finishing at Denby Bay. There are several loop trails that can be used for day hiking on the westernmost section of the trail and shuttles can be arranged with many of the resorts. For mountain bikers, this trail is rated as EPIC by the International Mountain Bicycling Association.
---
Final Thoughts – The top three were remarkably close with only a 5 percentage point difference. It should also be mentioned that the top two include offer sections that allow mountain biking which probably increased the number of voters who have experienced these trails in a different manner.
---
Be heard in our May survey, and feel free to share it with your friends. We love to hear from you. #AROutside #ThisIsMyArkansas #AOSurvey #OutdoorNews #OutdoorEvents