There was no green beer, no corned beef or cabbage, no bagpipes or skipping leprechauns but there were runners in the field, ready to hit the dirt and rocks.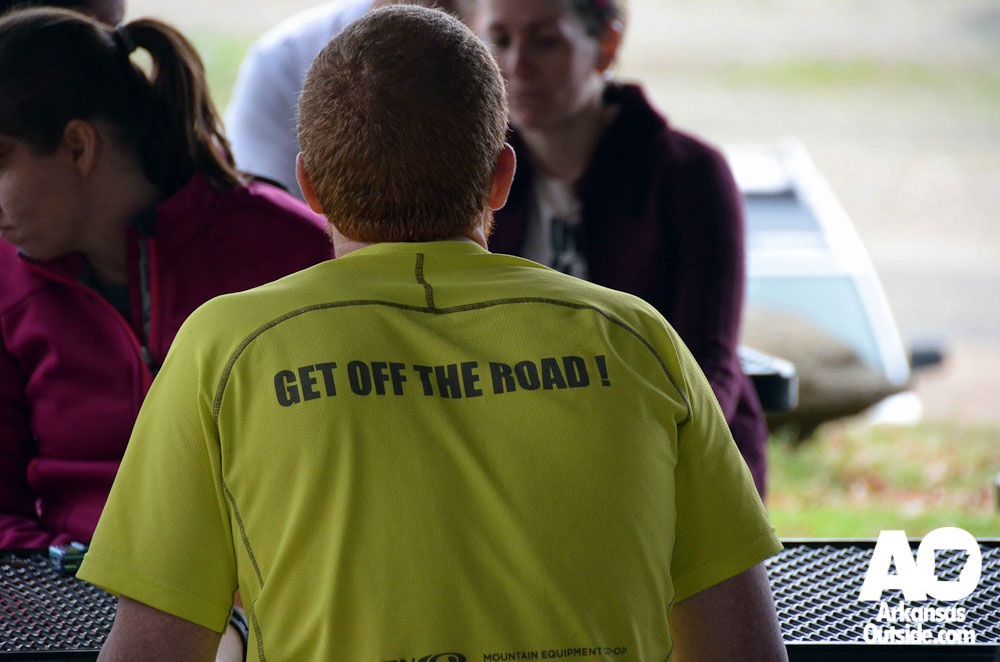 Some of them were even wearing green in honor of St. Patrick's Day for the Spa City Trail Run. The run at Cedar Glades Park in Hot Springs was the final run in the Arkansas Trail Running Series for this season. The Cedar Glades system has more than 10 miles of beautiful trail great for hiking, mountain biking or running. The park also has a disc golf course, a free ride skill building area and a bike wash station. There were a few familiar faces from previous runs and a few new ones. A family from South Dakota was celebrating their stay in Arkansas' warmer Spring weather by participating. We had four runners from Missouri, two from Oklahoma and the overall winner with a time of 25:41 was Brian Parker of Illinois.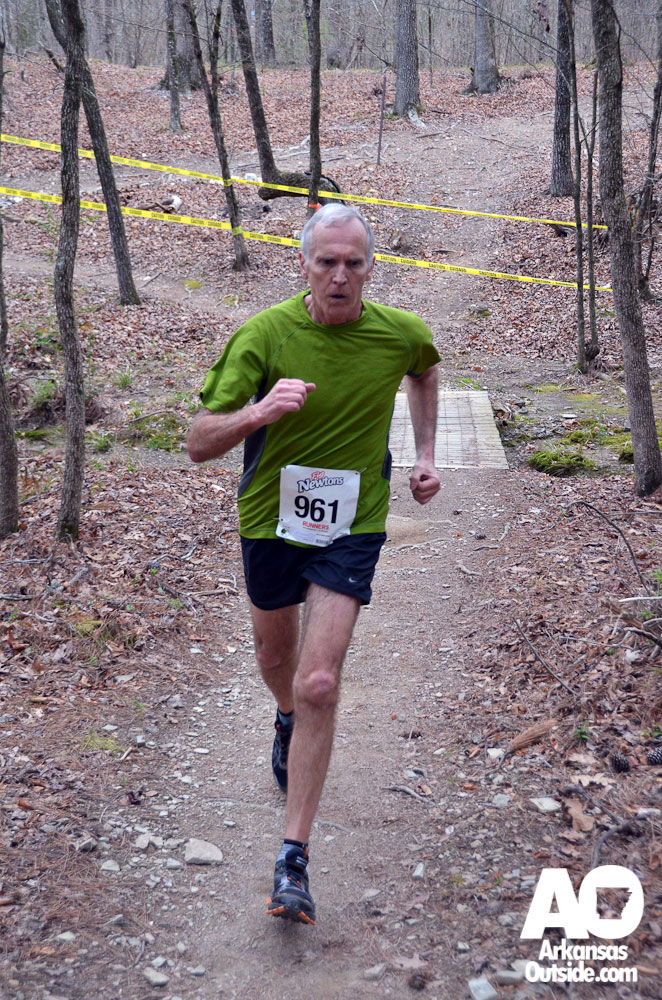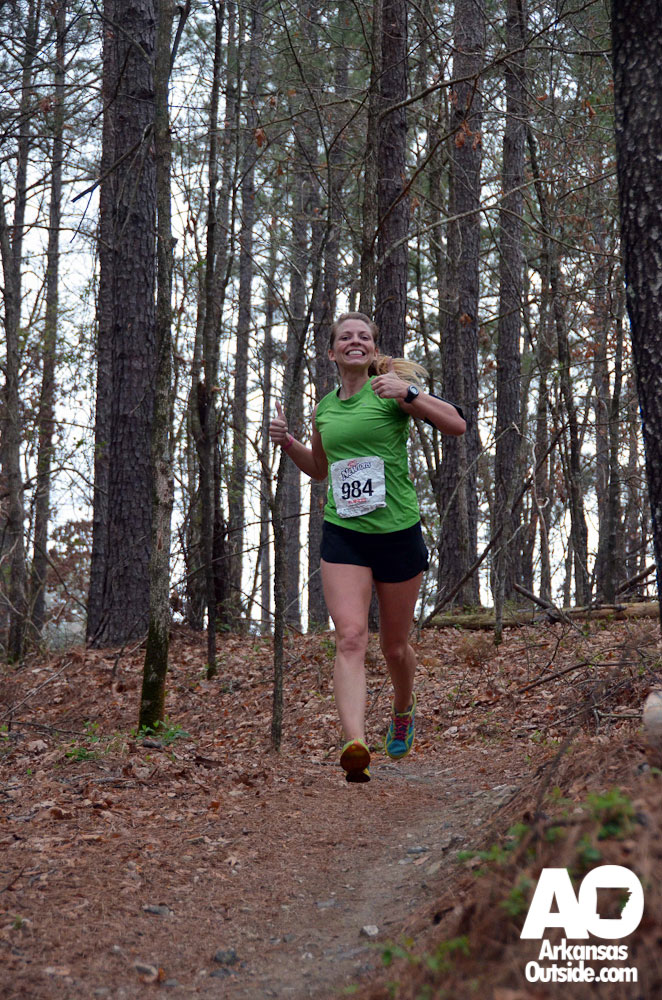 Race day weather was cool, getting cooler, and the rain was misting enough just to dampen our skin and increase the humidity. It was a huge change from the sunny and very warm weather the day before during the Spa City 6 hour Mountain Bike Race, another event put on by Arkansas Outside sponsor DLT Events. The day's run would be more than three and a half miles of undulating trail replete with rocks and roots with most of the rain holding off until after everyone finished. Just as the rains picked up, runners enjoyed some baked potatoes while waiting for the final results to be tabulated. There were 6 races in the series this year but stay tuned to DLT and Arkansas Outside for more races, longer distances and other great changes to the series for next year.
Enjoy a little video from the race.