HOT SPRINGS NATIONAL PARK, Arkansas — The Third Annual Güdrun – Northwoods Mountain Bike Festival in Hot Springs last weekend was a record-breaking success, according to Traci Berry, trails coordinator for Visit Hot Springs.
"This year's festival brought in more than 700 event registrations that included riders from 16 states aged between 5 and 75 years old," she said Tuesday. "With the addition of two new events, added registration for the enduro races, and a record-breaking Attila the Hun Cross Country Mountain Bike Race registration, the festival grew from 478 registrations in 2020 to 702 registration in 2021."
"Gudrun is a full weekend of mountain biking fun for the whole family that offers multiple events for riders to participate in," Berry said. "This year's festival included joining the Spa City Running Festival Expo; the slow roll fun ride through downtown Hot Springs and through the Arlington Hotel Lobby; mini and full enduros, the Waffles and Coffee Time Trial, a jump jam, dual slalom race, and the 29th year of the Attila the Hun XC (Cross Country) Mountain Bike Race.
"It even featured the Hot Springs Remote Control Airplane Club putting on an airshow during the biking festivities.
"The Güdrun festival is our opportunity to celebrate the birthday of the Northwoods Trails System, which opened to the public in November 2018 and has become a very important amenity to the City of Hot Springs and Garland County. Not only do the trails see visitors from surrounding states and beyond each day, but it has become the home trail system to a growing community of local cyclists. Beginning with 15.5 miles of International Mountain Bike Association-built trail connecting to 10 miles of trail In Cedar Glades Park, the trail system now includes just under 30 miles of trail, with three new trails slated to open this winter.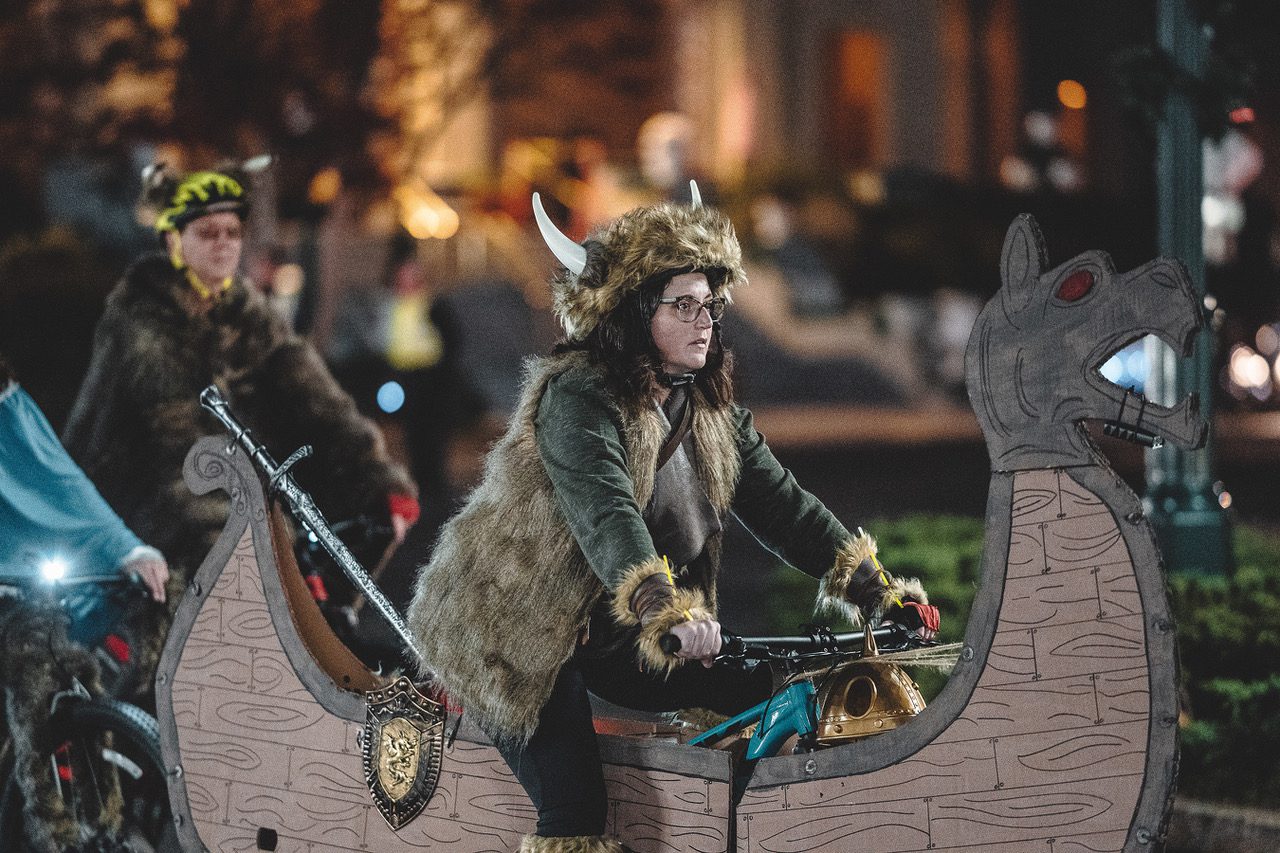 "Our festival wouldn't be possible without our sponsors and supporters. Northwoods Trails and Visit Hot Springs thank Diamond Lakes Travel Association, Red Light Roastery, Oaklawn Racing Casino Resort, Superior Bathhouse Brewery, Outbound Lighting, Holy Roller United, Arvest Bank, Rave Grafix, Relyance Bank, Mountain Valley Water, The Arlington Hotel, Hot Springs Bicycle Touring Co., Garland County, TACO – Trail Advocacy Coalition of the Ouachitas, Parkside Cycle, Slaughter Trail Guides, the Arkansas Mountain Bike Championship Series, Flo Bikewear, 420 Eats, and Bike Hot Springs. We also appreciate each of the vendors that participated in the festival.
"We would also like to send a special shout-out to our volunteers. We couldn't pull off an event of this magnitude without their help. We appreciate everyone for giving their time and for going above and beyond to ensure the festival's success."
Berry said the Attila the Hun XC Race, with 282 registrations, set a record for the biggest cross-country race in the AMBCS since 2007 —  beating the previous record of 253. 
"We can't say enough about what Bruce and Jann Hubbard have continued with the Attila the Hun mountain bike race over the last 20-plus years," she said. "They have put a lot of time and sweat in over those years and we consider them a big part of the foundation of cycling in our community. They have passed the torch on to TACO and we are looking forward to continuing to work with them each year to grow this event.
"Now —  on to 2022!! We plan to make the festival even bigger and better and we hope everyone will join us once again on November 11 – 13,  2022, to share in the STOKE."
Find out about other events coming up soon on the ArkansasOutside.com Calendar of Events.