I had the pleasure of racing my first ever single track mountain bike race at the Iron Mountain Trail called The Three-legged Dawg put on by DLT events.  This is one of the newer trails in the Ouachita region located on the shores of DeGray Lake near Arkadelphia.  I had only ridden at Iron Mountain two previous times,  but I have very fond memories of this trail.  Two years ago when I was brand new to biking, I joined CARVE members Ben Stone, Scott Penrod, and Bob Ocken for a ride.  It was on that ride that I first clipped in on a bike.  That very day two years ago, after riding Iron Mountain, a fire ignited in my soul and I wanted to be a mountain biker.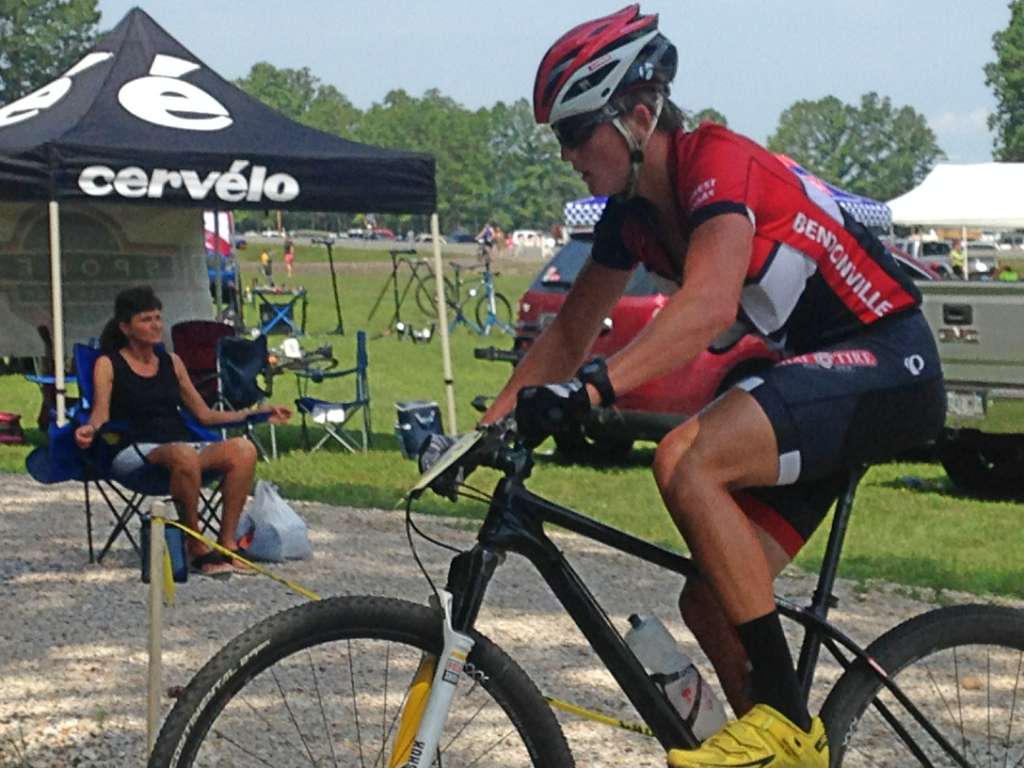 Race day Saturday was a very hot and humid day.  I was extremely nervous from the moment I woke up.  Upon arriving at the scene of the little mountain bike village,  all of the trailers and canopies assembled,  I thought back to when I was a spectator  not a racer.  Many familiar faces were around with comforting smiles and words.  This made me feel at ease and I finally settled down, ready to race.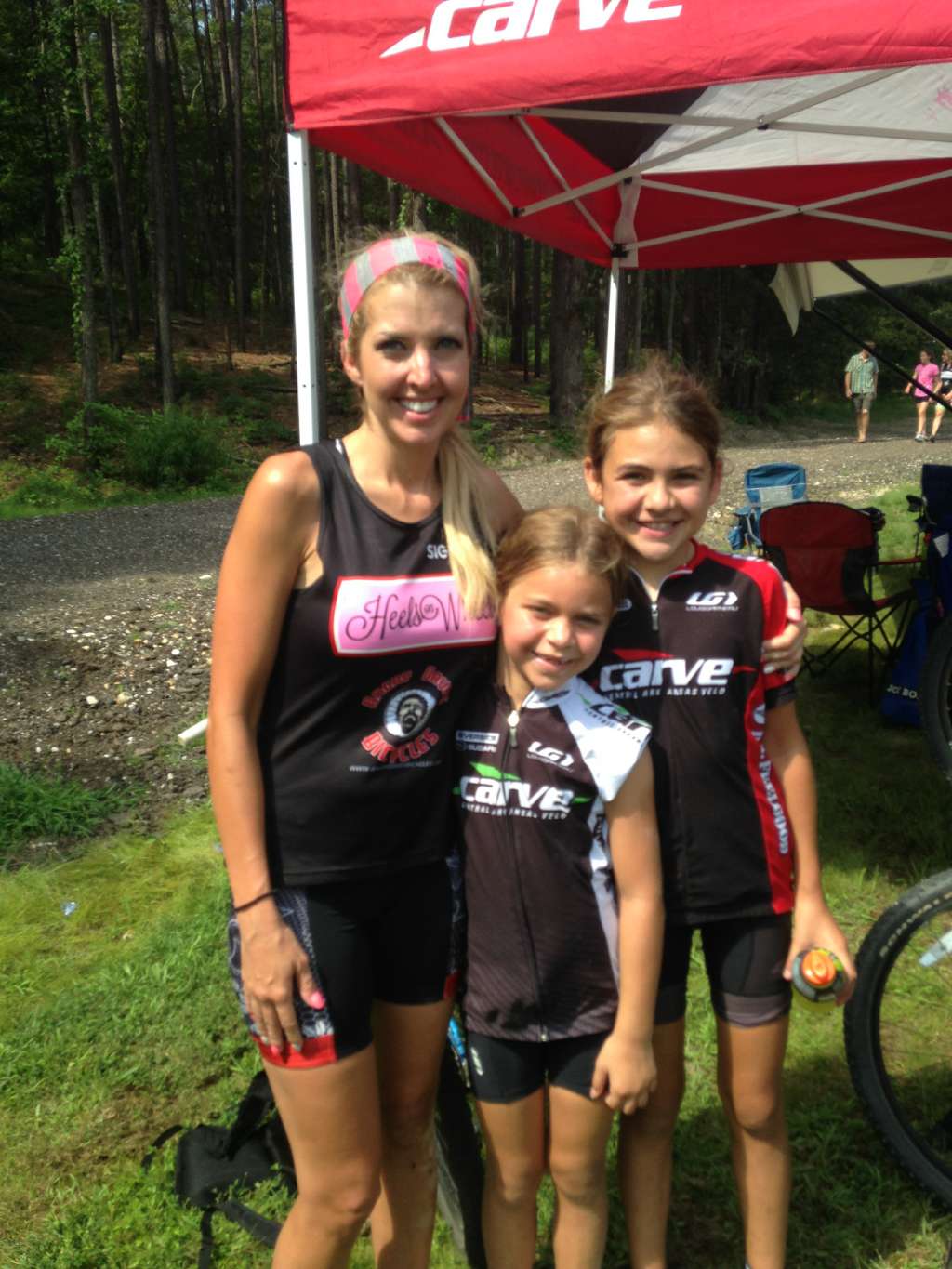 The day started with the kids races.  Yes, there are kids that race the same scary course that everyone else races.  Kudos to the parents getting their kids into the sport young and DLT events for giving them the opportunity to race. Those children are gaining courage and confidence as they take on something of this nature and will benefit big time as they mature into adults.  I came upon one young lady on the trail named Miss Karley Tucker.  I came up on her fast, she moved to the side and I said, "are you okay baby?"  She nodded yes and I continued on.  When we finished her mom came to me and thanked me for checking on her.  I ask her how the race was and she said, "that was really hard!"  I agreed.  Karley finished out with a second place medal!

It ended up being a great race, the course was well marked with some tough climbing coupled with fast and fun downhill switchbacks.  My experience with Iron Mountain is that the dirt tends to be dry, loose, and slick in some areas.  I attribute my four wrecks to me going way to hard and not paying proper respect to the trail.  The course is a blast to ride.  I ended the day with a third place podium finish in CAT 3;  that pretty much sealed the deal on me being a full blown mountain bike addict.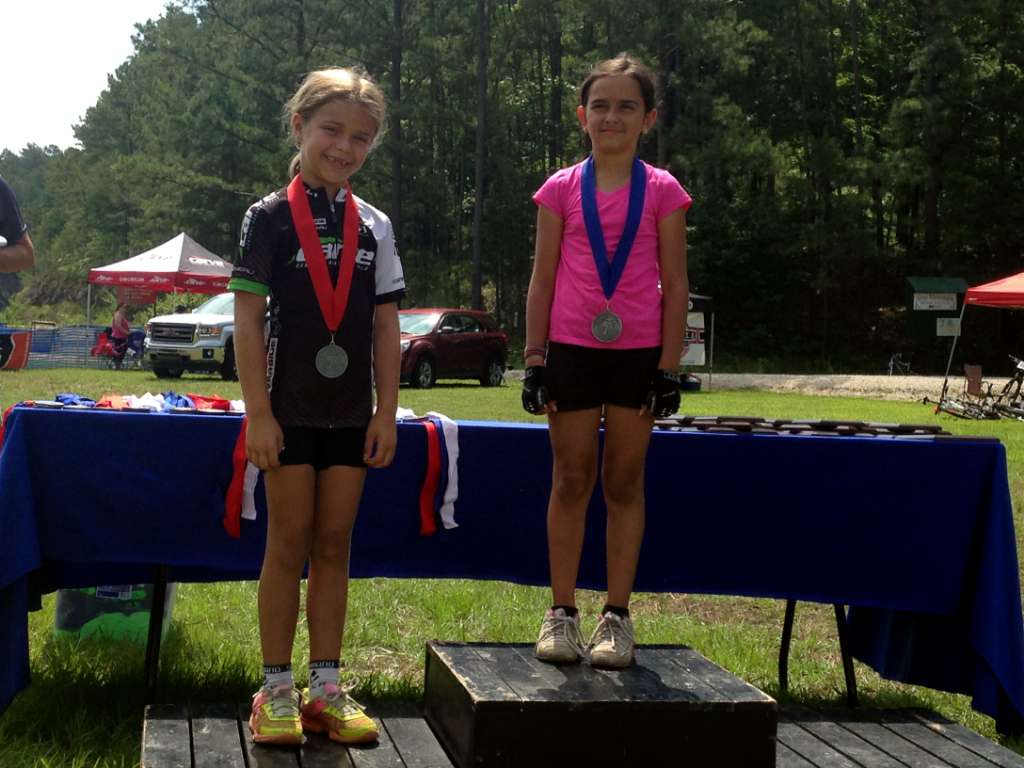 After my race I got to watch the CAT 1 and 2 races.  It blew my mind how they raced 2 to 3 times the distance in more extreme heat.  I'm really star struck by Laura Wooldridge from CARVE who raced her first ever CAT 1 race and scored a second place podium finish.  I asked Laura to describe her first CAT 1 race and her answer was one word, "HOT"!

If you happened to miss out on the action at Iron Mountain you can catch the next AMBCS race on July 20th at The Fat Tire Fest in Eureka Springs.  I hear it is a great fun time and I can't wait to race again!