Name chosen to better reflect the culture of the people who built the mounds
(SCOTT, Ark.) – To better reflect the culture of the people who built the mounds, Toltec Mounds Archeological State Park has been renamed Plum Bayou Mounds Archeological State Park. Named for a nearby stream, the Plum Bayou culture has been identified by archeologists as the builders of the mounds.
"After consulting with the Arkansas Archeological Survey, representatives of the Quapaw Nation and other stakeholders, Arkansas State Parks and the State Parks, Recreation and Travel Commission decided to rename the park to honor the distinct culture of the Plum Bayou people," said Stacy Hurst, secretary of the Arkansas Department of Parks, Heritage and Tourism.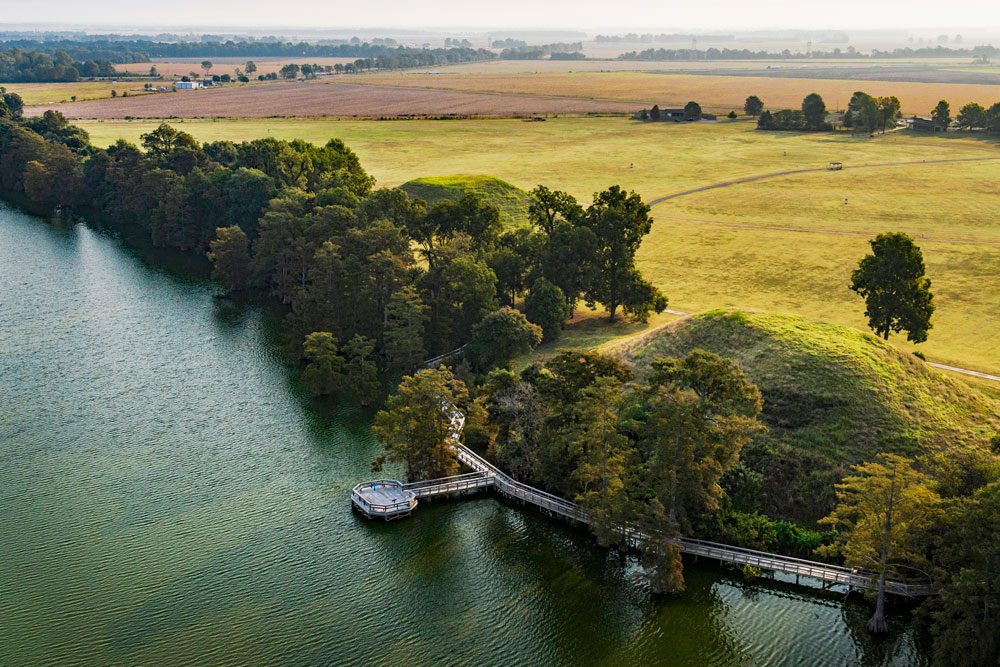 A public open forum was held in April to hear from the community about changing the name of the park. Input from the public and key stakeholders was considered in the decision to change the name of the park to Plum Bayou Mounds Archeological State Park.
During the 1800s, many mound sites in the southeastern United States were thought to have been built by the Toltecs of Mexico. An archeological study of mound sites in the 1880s proved that the mounds were not built by people from Mexico, but by ancestors of the Natives who lived in the southeastern United States.
"The name 'Toltec Mounds' has always been a misnomer," said Shea Lewis, director of Arkansas State Parks. "Even though archeologists have proven that the Toltecs of Mexico did not build these mounds, they continued to be known as the Toltec Mounds. The park has long noted the misidentification in its interpretive materials, but this name change will help provide a better understanding of the people who lived here and the importance of their culture."
Arkansas State Parks officials regularly meet with representatives of Arkansas's Native groups to ensure that state parks accurately depict their history and culture. Members of the Quapaw Nation played an important role in the discussions to make this name change.
Signage depicting the park's new name will be phased in over the next few months. Website information had not been updated as of this article date.
A National Historic Landmark, one of four in the Arkansas State Park system, Plum Bayou Mounds Archeological Park interprets the largest and most complex mound site in the state. It also offers the rare opportunity to see archeological research at work. This site was a ceremonial ground for prehistoric Native Americans and stands today as an important and fascinating piece of history. A popular field trip destination for local schools, the park recommends that requests for guided tours be made well in advance. Located 4 miles from Scott, a short and beautiful drive from Little Rock.