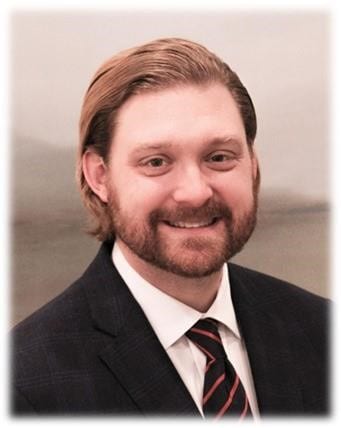 Stacy Hurst, secretary of the Arkansas Department of Parks, Heritage and Tourism (ADPHT), today named Travis Napper as director of Arkansas Tourism, a division of ADPHT. He replaces Jim Dailey, who retired at the end of 2019. Napper will oversee the ADPHT's Tourism Division in its mission to improve the economy of Arkansas by generating travel and enhancing the image of the state. This is carried out through the work of four areas within the Tourism Division: sales, research and development, communications and welcome centers. He will begin work on April 1 at a salary of $112,000.
"Travis has an impressive mix of professional experience and accomplishments within the tourism industry that will help lift Arkansas to the next level in attracting visitors to our state," said Hurst. "I look forward to working with him."
Napper has served as the president and CEO of the Ruston Lincoln Parish Convention and Visitors Bureau in Ruston, La., since 2012. Prior to that, he was director of orientation and special programs at Louisiana Tech University in Ruston. He holds a bachelor's degree in marketing from Louisiana Tech University and earned the Certified Destination Management Executive (CDME) designation in 2016. He has served on several boards including the Northern Louisiana Medical Center, the Destinations International Foundation and the Louisiana Travel Association. His work has garnered a number of awards including the Southeast Tourism Society's 2020 Shining Example Award for Tourism Office of the Year and the Louisiana Travel Association's Louey Awards in 2019 for Outstanding Convention and Visitors Bureau of the Year and in 2018 for Festival/Event of the Year.
"Tourism is the second largest industry in Arkansas," said Governor Asa Hutchinson. "It employs more than 100,000 workers in our state, and travelers spent $7.37 billion here in 2018. I am confident that the Arkansas Tourism Division will continue to build on those impressive numbers under Travis Napper's leadership."
Kalene Griffith, chair of the State Parks Recreation and Travel Commission, said, "The commission welcomes Travis to our team, which is always working to grow tourism in the Natural State. Although we have enjoyed excellent numbers over the past few years, we want to introduce Arkansas as a destination to even more visitors."
In addition to the Tourism Division, ADPHT has two other major divisions: Arkansas State Parks and Arkansas Heritage. Arkansas State Parks manages 52 state parks and promotes Arkansas as a tourist destination for people around the country. Arkansas Heritage preserves and promotes Arkansas' natural and cultural history and heritage through four historic museums and four cultural preservation agencies.