Aboard a train, I met a dame
She was a hipster
Man a real gone dame
She wasn't pretty
For New York City
As we strut down on that Ol' Fairlane
With a heave and a ho
Well, I just couldn't let her go

– Yardbirds, Train Kept A Rollin'
Dream therapy states that if you are trying to catch a train in your dreams you are looking to bond with something, afraid you are missing out on opportunities or that your life is just too frantic. The last one closely fits this moment in my life but in reality, I wasn't dreaming. I was wide awake and was literally trying to catch a train.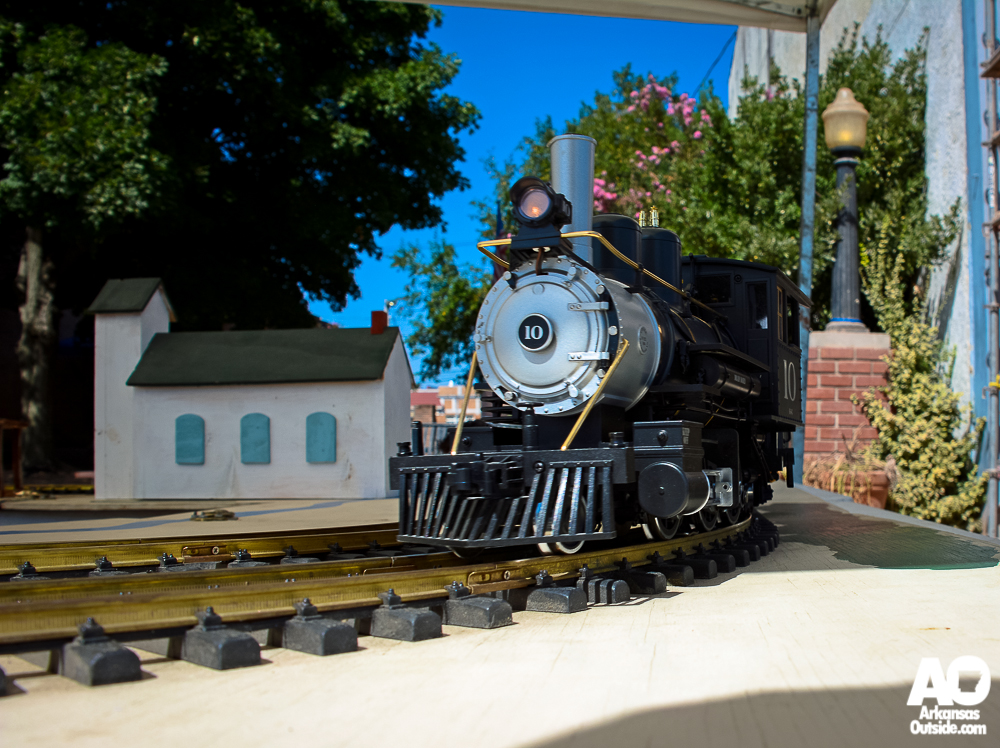 I find it particularly tough to refrain from hitting the snooze bar when the alarm sounds at 4:15 am. It was no different this past Saturday morning. I had a long drive ahead of me and needed to be up and going. Of course I started working on excuses for why I still had time to lay there in my sleep addled head. I didn't need a shower, no one would be in the car with me and at the end I would be getting all sweaty anyway. I'm sure I packed everything the night before. I don't need to make coffee, I can pick some up on the road. Just 15 more minutes and everything would be okay. Twenty minutes later, I slid out from under the covers and quickly got dressed. Breakfast…no time…I'll get it when I get coffee. I'll need to stop for gas anyway. I throw some camera gear in the truck, the bike is loaded. Oh yeah, I forgot to get the garmin off the charger. Back inside, I'd be needing this today.
It seemed my morning would involve two chases. The first would be to get to the starting line on time. I was driving 3 hours to get to a race that would take around 30 minutes, what was I thinking? Cloaked in darkness I made one stop on my way to Rogers, Arkansas for the aforementioned coffee, breakfast and gas. All fueled up, I opted to take the back way into town, which is also the fastest and prettiest way. From I-40 I took the Pig Trail, highway 23, north past Turner Bend, across the Mulberry River, through Cass and over Mulberry Mountain. It's a beautiful drive through Ozark valleys and over some of the most lush mountain passes you'll ever see. The random mix of music seemed to fit the mood perfectly. I passed through Huntsville, crossed the War Eagle River and went on by Withrow Springs State Park, I was on a mission. A glance at the clock told me I'd allowed myself to lollygag a bit on the Pig Trail. I was soon heading west again down highway 12. I was also running out of time.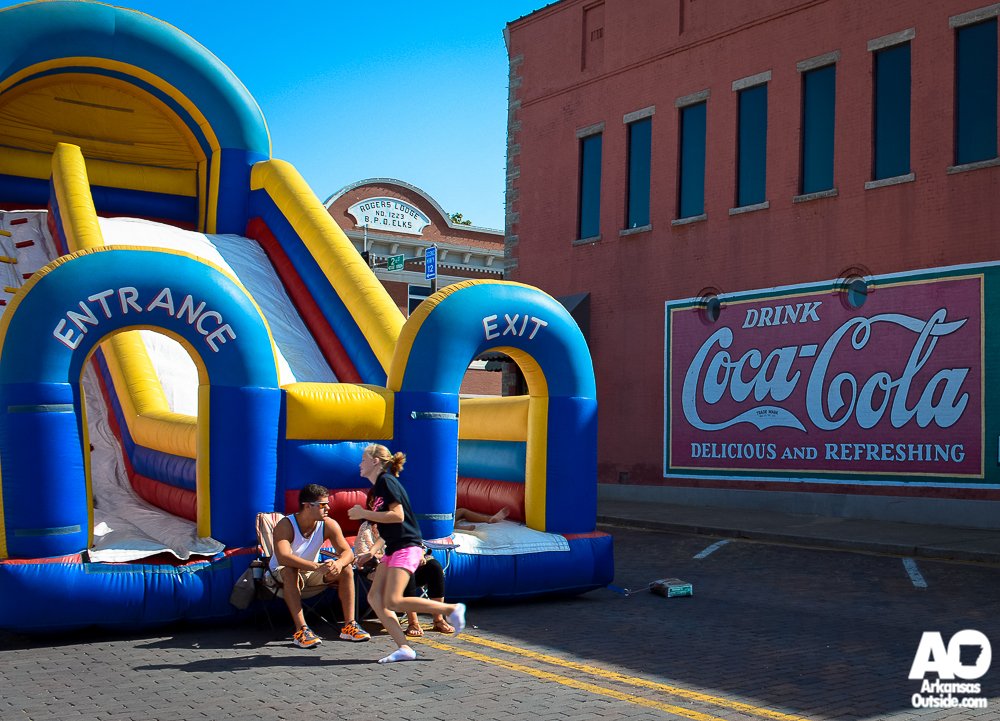 As I rolled through Hobbs State Park-Conservation Area I knew that I was going to cut it close. The race started at 9 am or as per the instructions, could start as early as 8:50 or as late as 9:10. It seems that trains in the United States are not known for their punctuality. I stopped at a small, trailhead bathroom in the park and decided to go ahead and change into cycling garb. Once in town I would still need to unload my bike, make sure the tires were aired up and find the starting line. There would be no time for costume changes.
I pulled into town and opted for the first parking spot I found having no idea where the start was but figuring it would be easier to get around and find it on my bike than in the truck. Pit time to unload and air up the bike, 2 minutes. I rode right into the middle of the 30th Annual Frisco Festival and by the look of things, it was about to explode with people…but where was the race start? I should see bikes, I scan the crowds, and suddenly, two blocks away, I see a bike that might be another racer. I make my way through the crowd and turn at the street where I saw the cyclist. I cross the railroad tracks and suddenly I see them. Not as many as I would have expected but there they were, lined up on the road parallel to the train tracks, pointed north. No time to go by the registration table, I had preregistered but I'd have to pick up my packet later. I didn't want to miss this.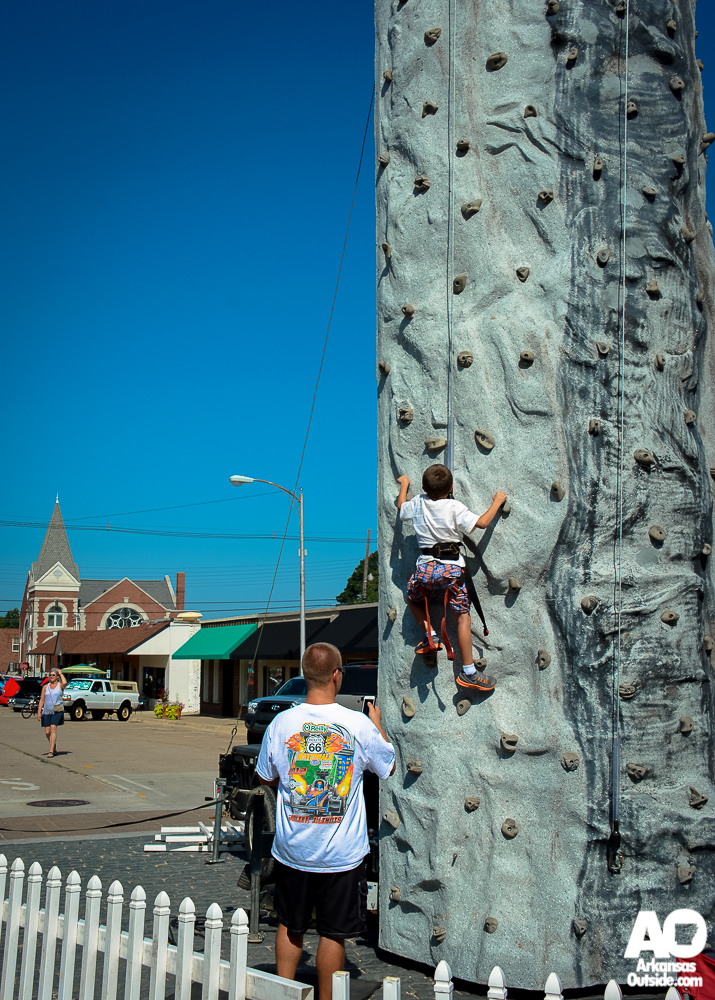 Suddenly I heard my name. Several riders up from me was good friend and AO contributor, Cliff Li. Cliff had come up from a stay at Hazel Valley Ranch the night before and was ready to ride. I moved through the crowd to get next to him. It's always good to know someone else in the race. I had won my first chase of the day. I made it to the starting line.
I first heard of the Race for the Spike last year. As part of the Frisco Festival in Rogers, this is the only race I know of in Arkansas that pits bicycles against a train. I wanted to be a part of something like that. If you beat the train in you get a spike. I wanted a spike. The race only covers about 11 miles, an out and back. Five and a half miles ahead of us a train would begin its trip toward the starting line at the Frisco station. At the same time we would start riding toward the train. We would ride as fast as we could, passing the train coming toward us to the station where the train started. Cyclists would have to turnaround and try to catch and pass it before it reached the Frisco station. It was advertised that we would have to keep a pace of 20 mph to beat it. The Facebook page later said that it would probably take 22 mph to beat it. No matter, it's a fairly flat course (gradually downhill from the start to turnaround) the speed should be easily managed if you hooked up with a strong group. I was looking forward to explaining to people why I had a railroad spike keeping papers from blowing off my desk in my windowless office.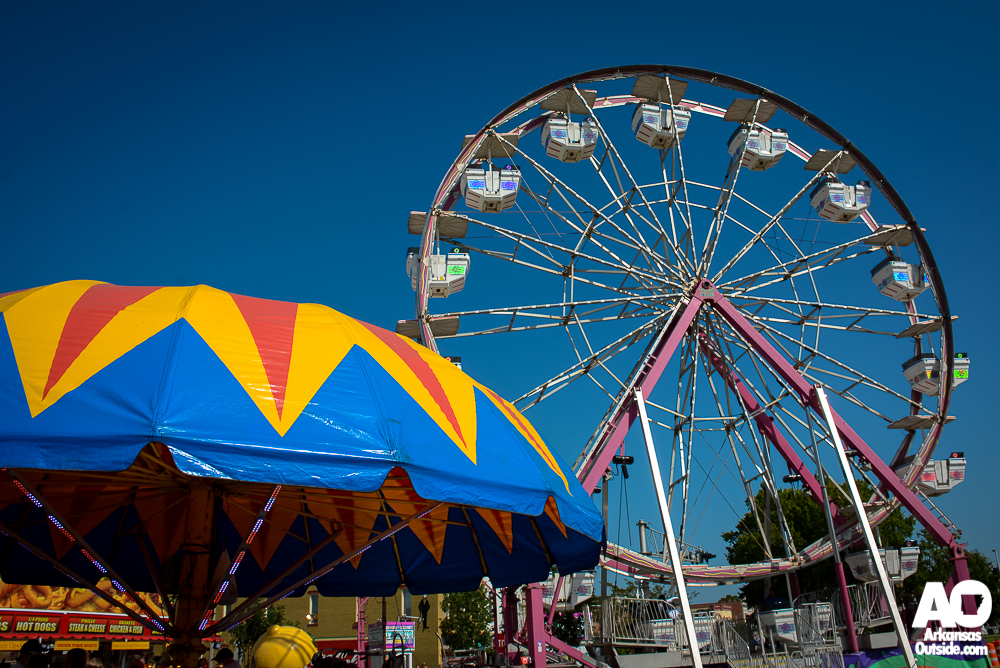 The starter announced that heading out was going to be a piece of cake but to be ready for a headwind on the way back. Okay, so a slight uphill grade and headwind on the way back, no problem, I have a friend in the race and there looked to be some riders just in front of me that might be the makings of a good peloton. We can do this. And all of a sudden, we were off.
I stayed near Cliff through a couple of ninety degree turns that got a little sketchy as some strong but inexperienced riders made some unannounced side moves but I got through those unscathed. Now we were hammering. I could see a pack of really strong riders pushing hard, Cliff and I were in a second group that was averaging around 27 to 28 miles an hour. It felt good, even with the occasional bad breaking decisions of a few in the group. An 11 mile sprint with 40 or 50 other riders is a little nerve racking but we were getting through it just fine.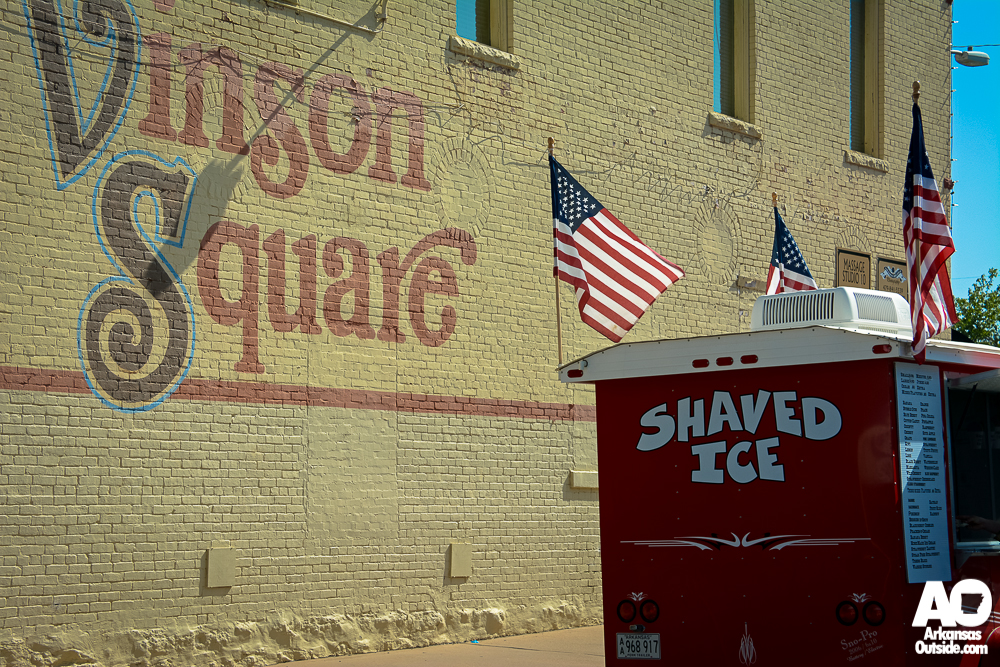 The roads were fairly clear of debris and the traffic was very light on the unclosed course. I saw the train coming towards us much sooner than I expected. I couldn't even guess at its speed but I started to have doubts about catching it. The pace was starting to get to me and I attempted to hold on to the back of the group, but found myself slipping off as we neared the turnaround. I joined a group including myself and two other riders by the time we hit the turn, a slow section which would certainly hurt our average. I knew I would need a strong finish. I came around into the wind. This was not going to be pretty.
I held on to a 2o mph pace for a few minutes and looked to see if I had anyone with me who could take a turn pulling. No one behind me, no one in front….no man's land, I was screwed. I tried to keep my pace at 20 for as long as I could but as I felt the rise of the road that I had enjoyed so much on the way down, my average began slipping. I told myself to hold 19….18…..17, come on Joe, keep it above 15! I never found another group. I rode on pushing when I could, not drinking, trying to get every bit of speed I could. I looked for the train, I listened for the train, I needed just a glance of the caboose, all I saw was empty track. I pedaled on.
Coming through the ninety degree turns I remembered from the start I began feeling better, I was mashing, I was losing to the train but I wanted to look strong across the finish. Finally, I crossed the finish. Hello train.
I rode over to where a group of cyclists were congregating near the registration table as they enjoyed cold water and orange slices, I found Cliff. He had stayed with the second group throughout the ride keeping an over 22 mph average, the train had been faster. It seemed only the very front group had actually beaten the train. It had taken an over 24 mph average. Wow.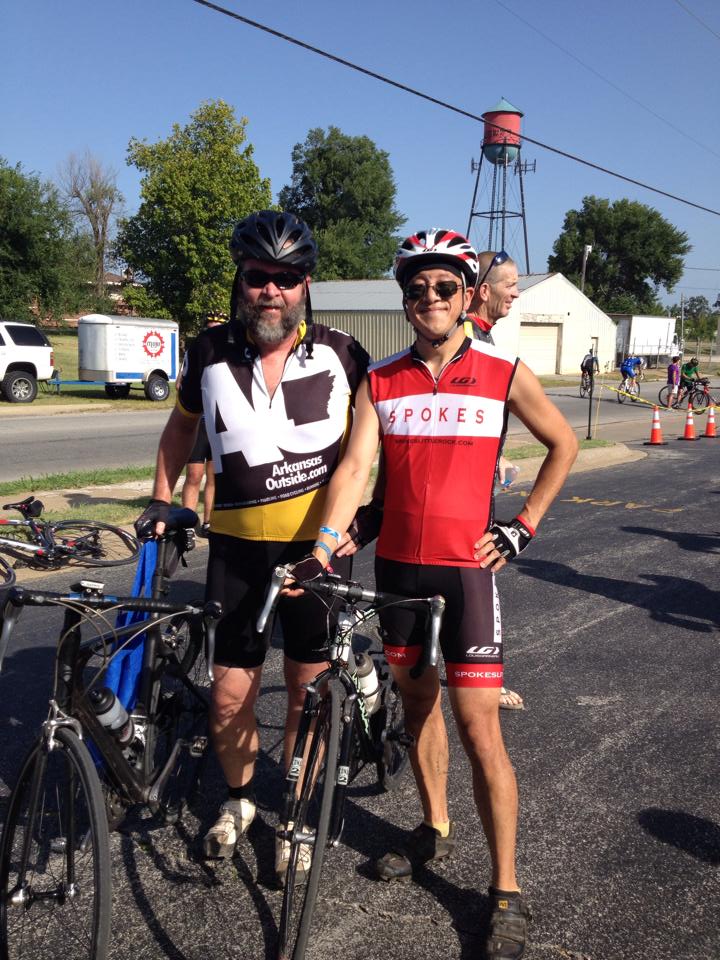 I'm really glad I picked up my swag bag, this race is well sponsored and had lots of goodies. After talking to Cliff for awhile he headed off for lunch with some other friends and I went back to the truck to change clothes. I needed to explore the festival that I drove so far to reach. It had the feel of a state fair with all the prerequisite fried goodness, carnival rides, a climbing wall and booth after booth of farmers market fair. Concerts would be happening later in the day, but I needed to head back to Little Rock.
The day after the race I received an email from the race director Matt Crafton, "For those of you who participated in the race, you probably know we had a 'runaway train' that went faster than planned.  Please accept our sincere apologies.  Despite our efforts, unfortunately the A&M train engineer did not understand the speed he was supposed to hold for the race (10 mph).  If you averaged 22 mph for the race and did not get one of the engraved spikes afterwards, please reply to me with your address, and we'll be happy to mail you a spike.  Again, we're sorry that happened, and we'll get that straightened out next year."  So that explains a few things. I still wasn't fast enough in the end to earn a spike but it's good to know I wasn't that far off and maybe, just maybe if I'd seen the train ahead, I might of found a little extra steam inside to get me to it. 
If you're in Northwest Arkansas this time next year, I recommend checking out this race. It was $20 to register and riders receive not only great swag including a tech t-shirt but they also have a chance to race a train. How often do you get to do that?
(Sorry, no pictures of the actual train, too busy riding to take any but there will be photos available at Novo Studio later this week. The photos here are all from walking around the festival after the race)