Last month I dropped by the Two Rivers Time Trial Training Series to check out the fast folks doing a short course. It was really cool. So many different cycling events seem to have popped up in the last few years it's hard to keep up with them all. Shortly after I posted the article and photos from that event the riders started giving me some insight into upcoming rides in the series. The one I had shot was a shorter course just over 6 miles long but they were going to step it up in a few weeks to an over 9 mile course that would include a hill on Pinnacle Valley Road. They said I should be at the top of that next time to get the "pain faces".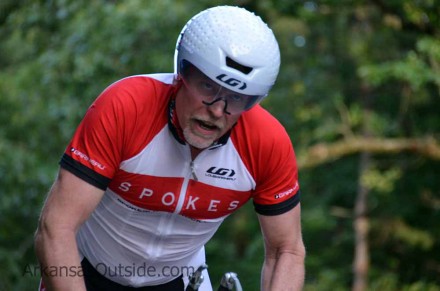 This hill is not really all that tough but it is near the end of what is suppose to be a 9+ mile sprint. Since I believe in giving the people what they want I headed up there last night with Lisa. I wasn't disappointed.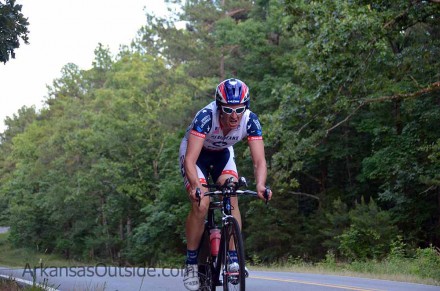 It was a beautiful evening for the ride with almost no wind. We did get a few smiles at the top of the hill but I think those were mainly because they knew they had a nice downhill to the finish at the Arkansas Arboretum. Here are a few more pain faces: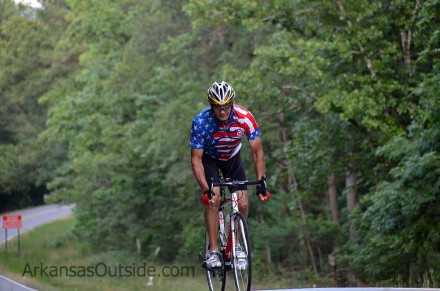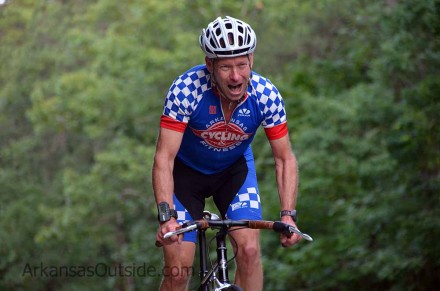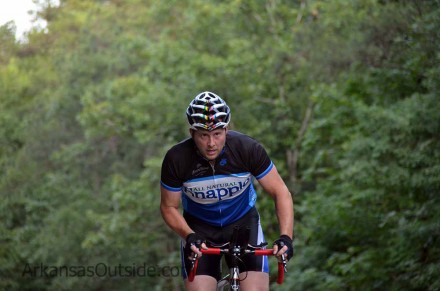 Here is some video of what they got to do once they reached the top:
Most riders had to ride back to the starting point or had parked their cars at a halfway point. That gave them a chance to warm down, bunch up and tell stories.