If you Google indoor camping the likely images will be some Pinterest-like version of an imaginary cloth fairy land decorated with sparkling mason jar lamps, paper campfires, elaborate fabric yurts, multi room structures that in no way resemble the lopsided tents we made out of twin sized bedsheets over the air conditioning vent or off the sides of our bunk beds.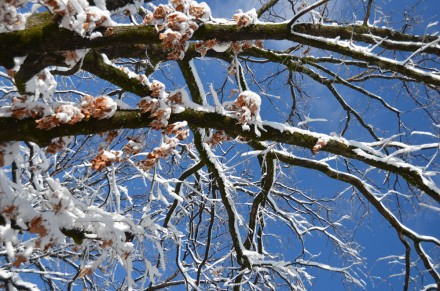 Christmas Day 2012 we were forced into a round of indoor camping due to a heavy snowfall that blew out the transformer that feeds electricity to our home. We knew the white stuff was coming, the snow had been predicted days in advance, far enough in advance that some of us thought it had to be a cruel Christmas joke. But the snow came, and it kept coming. Joe and I prepared the way we always do when we think a storm might cause us to lose electricity: we gathered candles, flashlights and lighting devices. This time we also got out the camp lantern, camp stove and jet boil just in case. About 4 pm there was a bang and the lights went out. A few minutes later we heard sirens. We got worried as the sirens came closer and then they finally stopped just two doors down. It turned out the neighbor called the fire department because the transformer behind his property was on fire. Hence, our dimmed lights.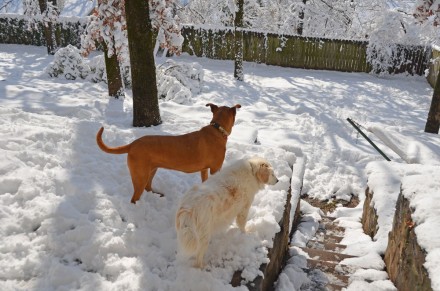 With a blown transformer, we knew we weren't getting the electricity on any time soon so out came the board games, cards and for me, the Disaronno. It was going to be a long cold night, I should get to enjoy it as much as possible.We got out the down sleeping bags and huddled in for the evening with books and headlamps.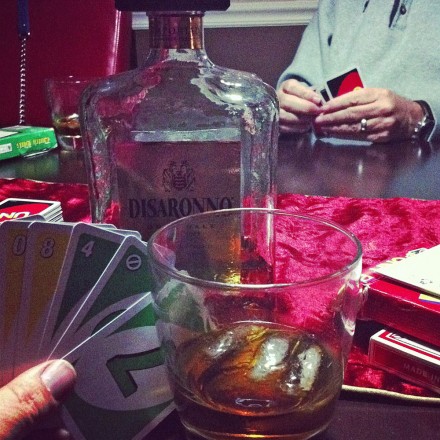 The following morning we made coffee with the Jetboil and charged our phones by running the Arkansas Outside mobile office for a little while. I took a walk around the neighborhood with the puppy to work off some of our restless energy and to investigate the damage. It was bad. Trees were down all over the neighborhood. The street directly behind us was an obstacle course of trees and limbs. Walking in another direction there were several trees down, blocking our usual route out to a main street. We didn't have power and it could be hours or another day before we can leave by car. As we investigated the scope of the outage via social media, we began to realize that we were in for a long haul. The storm quickly earned the hashtag #Snowpocalypse2012. Everyone was a "twitter" with news of conditions around their own homes. Many of us were having a rough time of if. Businesses closed, homes were without power, and kids were already bored with the snow. You know things are bad when Wal-mart is closed. Night two of the darkness compels us to cook fish sticks that we found buried in the freezer on the gas grill outside and to heat apple cider on the camp stove for hot buttered cider. Thank goodness Joe had some of Dining With Debbie's spiced butter that we had made for his office party. And there was more charging of the electronics in the car that is now stuck in front of our neighbor's house because we dared try to leave our house via motorized vehicle.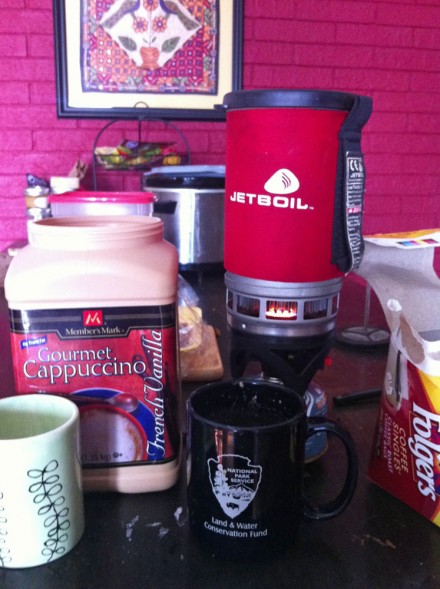 Day number three of the outage and we think we might be able to get out of the neighborhood. A decision had to be made. We were already slated for a visit to out of state family the next day so we called it, threw some clothes and toiletries in a bag and hit the road. It meant we wouldn't arrive at our destination until 10 or 11 pm but it would be worth it. A warm house and family were waiting for us. While camping out indoors can be an adventure for a night or even two, the monotony had worn us down. I'm not sure why it was so hard. We've backpacked for days at a time without problem, we've camped in campgrounds for longer periods, but being stuck within reach of all the comforts of home but being unable to use them seemed harsh punishment for wishing for a White Christmas. So next year I'm wishing for a tropical Christmas. Bring on the 70 degree weather and grass skirts. I want to be sipping a cold beverage on my deck while we open presents.