Ozarks Mountains ready to welcome trail runners and race directors to this awe-inspiring venue
Estes Park, CO – Active at Altitude, organizers of the US Trail Running Conference has announced that the 2020 edition of the industry-leading Conference will be held at Fayetteville, Arkansas, October 21 – 24. The 2019 US Trail Running Conference took place at the historic Stanley Hotel in Estes Park, Colorado, October 9-12, and set new attendance records. The Conference provides information and inspiration to help race directors grow and develop successful trail races, as well as encouraging new to seasoned trail runners by sharing tips and techniques to further enjoy and excel in the sport. Registration opens November 5, 2019, with early discounted rates.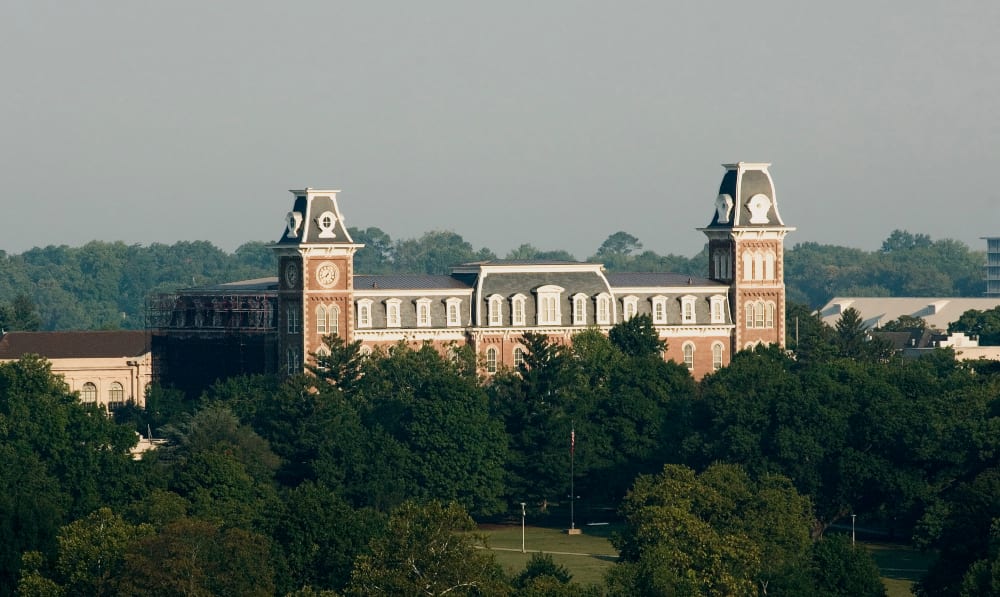 Fayetteville is nestled in the Ozarks Mountains in northwest Arkansas and combines excellent outdoor recreation opportunities with culture, history, arts, and entertainment. The Conference sessions and events will take place at the Fayetteville Town Center, which has been consistently voted "Best Venue" in Northwest Arkansas – while Graduate Fayetteville will be the main accommodation choice for attendees. Informal trail runs will take place at nearby Mt. Sequoyah Woods Trail and Kessler Mountain Regional Park. Experience Fayetteville will be working with Conference organizers Active at Altitude to provide a must-attend event for both trail race directors and trail runners.
Event Director Terry Chiplin comments, "We are very excited to partner with Experience Fayetteville, and to bring the Conference to a new demographic of trail runners in the Eastern US. Experience Fayetteville has been fantastic to work with from their first submission through to the final decision-making process. They provided a bid that understood our critical requirements, met our needs completely, and demonstrated a willingness to be creative with support from within their community. We look forward to a new location in Fayetteville that will enable us to continue the development of content that produced an outstanding 2019 Conference with record attendance."
Molly Rawn, Experience Fayetteville CEO adds, "We always look forward to hosting new events and conferences that have a positive economic impact on our city. This conference is a great fit for Fayetteville and we are eager to welcome attendees to one of the best places in the country for trail running."
Connie Edmonston, Director of Fayetteville Parks and Recreation comments, "Fayetteville is known as the Track Capital of the World and this conference also shows why we are one of the best places for trail running! We cannot wait to show attendees our beautiful parks, our 88 miles of hard and soft surface trails, our mountains and topography and our community's enthusiasm for trail running."
Nancy Hobbs, executive director, American Trail Running Association says, "We are beyond excited to head to Arkansas for the 8th annual US Trail Running Conference. We look forward to exploring the area trails, reconnecting with trail running friends near and far, and enjoying everything that Fayetteville has to offer. Join us in setting another attendance record in 2020!"
Conference registration opens November 5 with special offers including options for race director days and trail runner day. Details at http://ustrailrunningconference.com/register/
For additional details contact Event Director, Terry Chiplin, terry@ustrailrunningconference.com, or 303-304-9159.