USDA Forest Service Issues Guidance to Manage Future E-Bike Use on National Forests and Grasslands
USDA Forest Service has issued guidance for their offices throughout the country on designating trails for e-bike use. This is a big move and important to Arkansas considering the number of mountain bike trails on Forest Service property including all five of our IMBA Epic Trails. Final changes were made to Forest Service Manual 7700 Travel Management – Zero Code and to 7710 Travel Management – Travel Planning. The directives add a definition of e-bikes as a class of motor vehicle and establishes criteria for consideration in designating roads, trails, and areas for e-bike use that are not currently designated for motor vehicle use, among other changes.
Below is the meat of the guidance.
4. Specific Criteria and Guidance for Designating E-Bike Use on Trails. In addition to the general and specific criteria in FSM 7715.5, paragraphs 1 through 3, when designating trails for e-bike use (FSM 7705), consider and document the following:

Whether and the extent to which the trails are managed for bicycle use or bicycle use is allowed (FSM 7705) under the applicable TMOs.
For trails that are managed for bicycle use or where bicycle use is allowed, the extent to which effects from e-bike use are comparable to effects from existing bicycle use, accounting for, as appropriate, differences in speed; potential effects from increased or concentrated use; and any site-specific considerations.
Consider designating a class or classes of e-bike use, as appropriate, on NFS trails managed for bicycle use or where bicycle use is allowed, where effects from e-bike use would be comparable to effects from bicycle use.

The appropriate level of environmental analysis, including programmatic analyses, should be evaluated when considering whether to designated roads, trails, or areas for e-bike use.

E-bikes are not allowed on a National Scenic Trail unless a regulatory exception authorized by the National Trails System Act is met or there is an exception in the enabling legislation for the trail.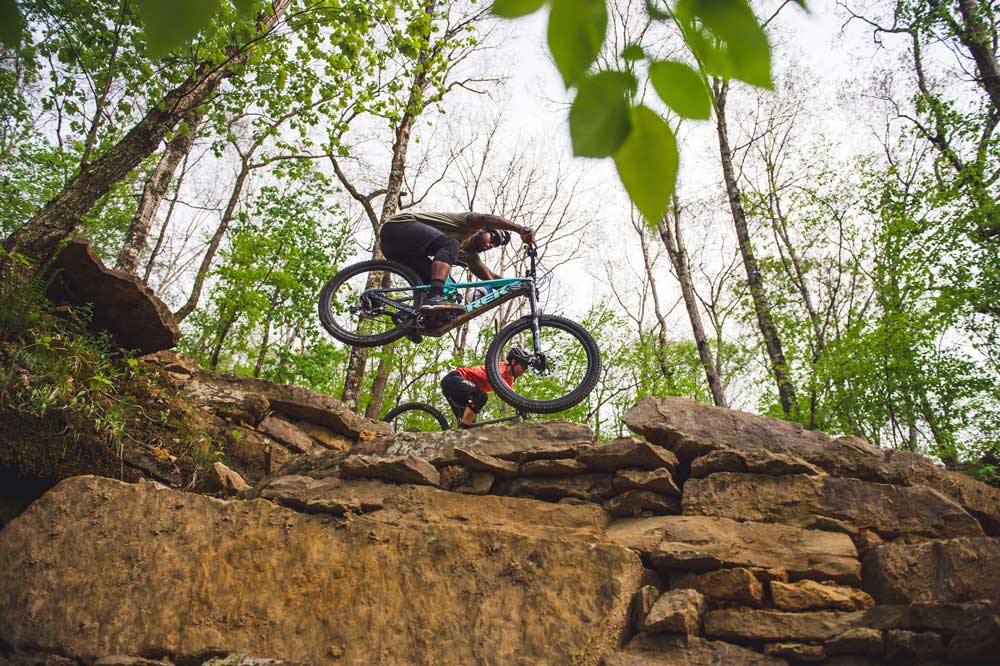 Reminder – Category 1 E-bikes are currently allowed on any trail that allows bicycles within Arkansas State Parks. For a better understanding of these different land management agencies see our reference post.
News Release from the USDA Forest Service
Washington, – The U.S. Department of Agriculture's Forest Service is announcing that internal guidance on how future e-bike use is managed on national forests and grasslands has been finalized. The updated guidance clarifies existing policy and provides guidelines to local Forest Service employees that may be considering expanding e-bike access at site-specific locations.