(From Media Release)
War Eagle Loop of Hobbs State Park Multi-Use Trail to Reopen This Friday
Hikers, bikers, and equestrians will be happy to know that after 8 months of being closed for major repairs, the War Eagle Loop of Hobbs State Park's multi-use trails opens again Friday, March 16th.
April of 2017 dumped 17.72 inches of rain at Hobbs State Park.  There was trail damage for sure; however, because the rain was spread out pretty evenly throughout the month, the damage on all of the Park's trails, even the War Eagle Loop, was quickly repaired.  Then came July of the same year, a relatively dry month.  Five inches of rain fell within 6 days at the beginning of the month, doing more actual damage to the War Eagle Loop than the spread out 17.72 inches that fell in April.  The damage to the trail's drainage systems was extensive, and the trail had to be closed.
Staff and many dedicated volunteers worked and worked many weeks to rehab the harm done.  Trail sections that washed out had to be rebuilt and relocated by hand.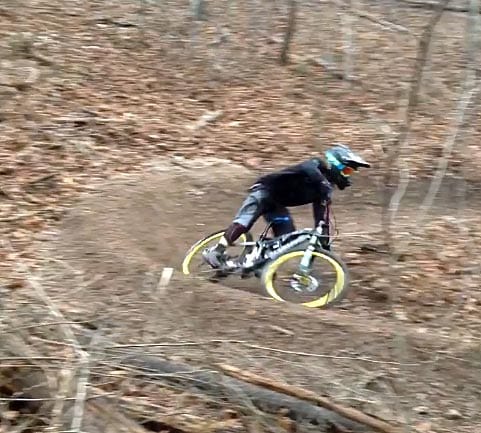 In addition to the physical labor expended to address the trail damage, over one mile of the trail had to be relocated.  This was completed by trail construction contractor, Rogue Trails at the cost of $25,000.00.  That money was not immediately available, and it took time for to get money appropriated to the project.
In addition to the massive repairs to the trail, a nice improvement has been made at the trail's War Eagle Creek overlook.  Staff and volunteers hauled in some 130 split rails and erected an eye-pleasing split rail fence.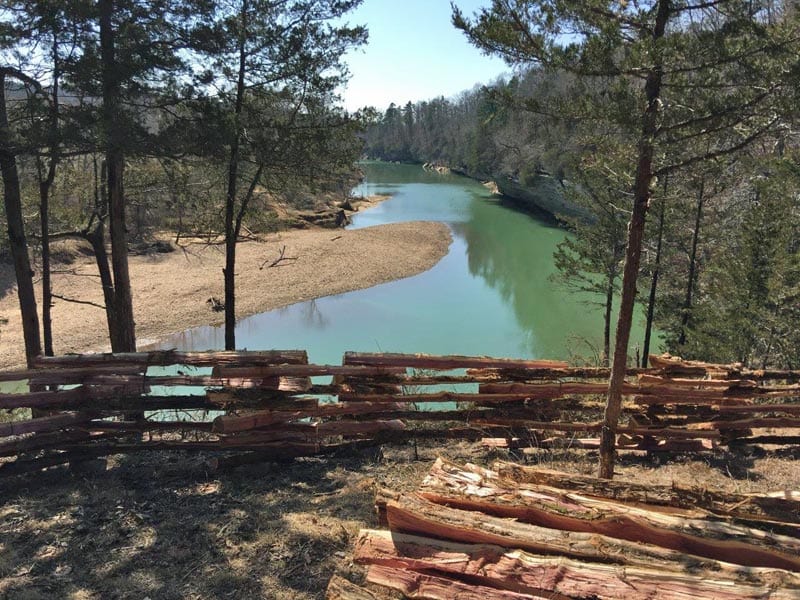 For more information, call:  479-789-5006