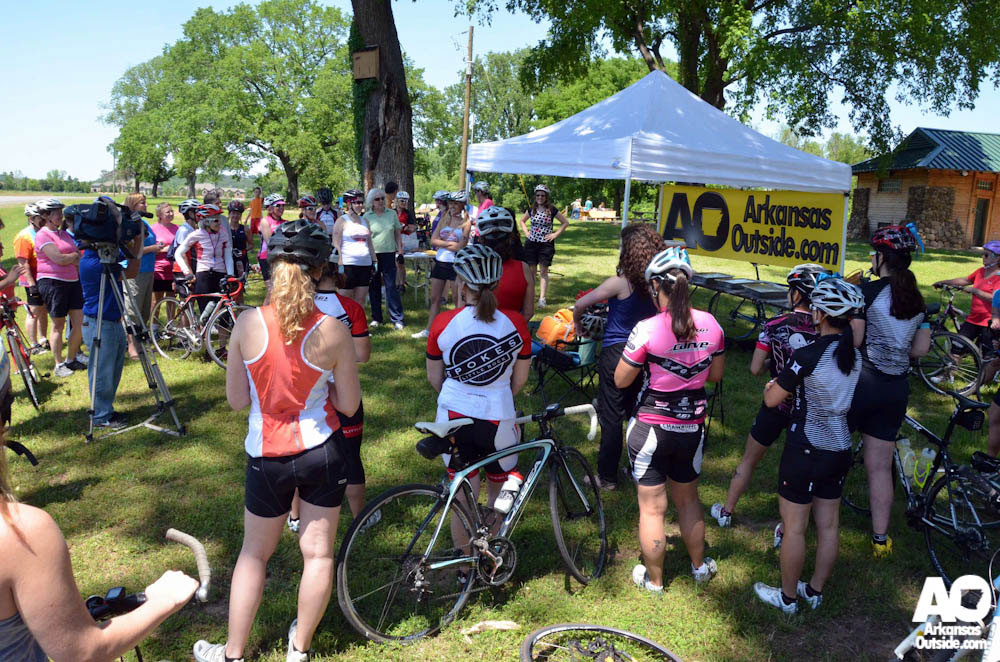 There were 229 rides, 184 cities, 45 US states, 31 countries around the world, and thousands of women. Sunday May 12th, 2013 We Rode Together for the second chapter in the story of Cyclofemme. Women around the world, including in some unexpected places like Rwanda, Ethiopia and India, got on their two wheeled contraptions and rode in celebration of the freedom that comes from pedaling into the wind. As the first ride began on the other side of the globe in New Zealand, we here in Central Arkansas could watch women take to the streets on their bikes as social media outlets became the viewing platform for the show with the simple use of #Cyclofemme. Our group was destined to join in the making of this piece of women's cycling history.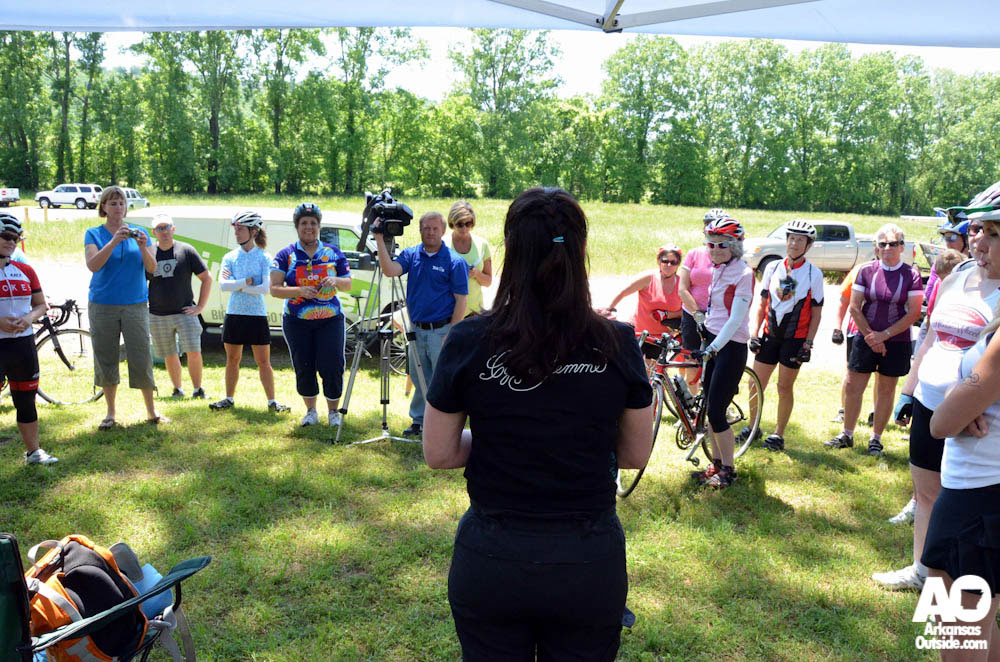 Reminiscent of last year's ride, we had inter-generational pedalers on hand, moms and daughters and even some grandaughters, riding together to Celebrate the Present and the riders who keep it rolling, bringing women's racing to the forefront, pushing the limits, breaking down barriers and sharing the love of the bike with everyone along the way. And To Empower the Future of women in cycling and the opportunity for positive social change. We will Encourage women to ride and they will change the world according to the Cyclofemme motto.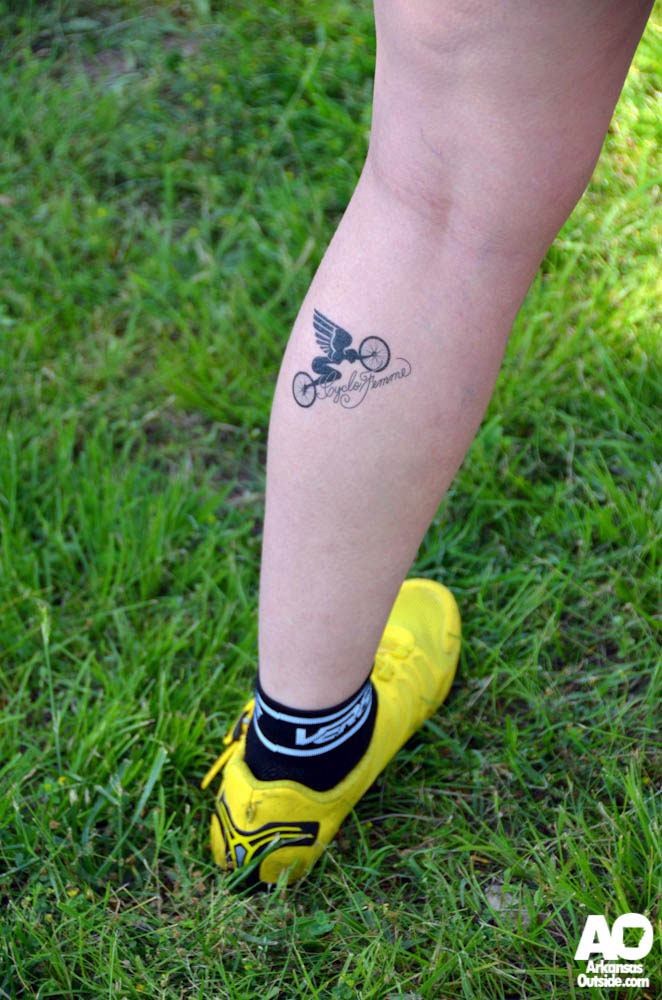 Women, the agents of social change, gathered together at Two Rivers Park with perfect cycling weather to ride bikes for fun. They rode to share the experience of pedal power, the frame of friendship, the handlebar of happiness. There was an 81 year old mother who was encouraging a daughter to ride more. Now that's inspiring! There were many sets of mother/daughter teams, sometimes mother-in-laws as well. Friends, sisters, and acquaintances all gathered under the common umbrella of a love for cycling and the desire to share that love. A more experienced group of cyclists headed out for an 18 mile round trip ride from the trail head to the Two Rivers and Big Dam Bridges on the North Little Rock side of the River Trail to the skateboard park. Another group of 27 women took a leisurely ride around the interior trails of the park and out the west entrance of the park to turn around at Maumelle Park for a nice 9.5 mile trip. We had hoped that our planning and pace leaders would bring everyone back to the starting point in about an hour. Both groups arrived within 5 minutes of each other so we could all enjoy social time, meeting other women who enjoy riding and taking time for friends to catch up with one another. And there was another reason to make it back to the start, there were cupcakes waiting. We also ride for cupcakes! Thanks to Cyclofemme Central Arkansas sponsor Cobblestone and Vine for the cupcakes!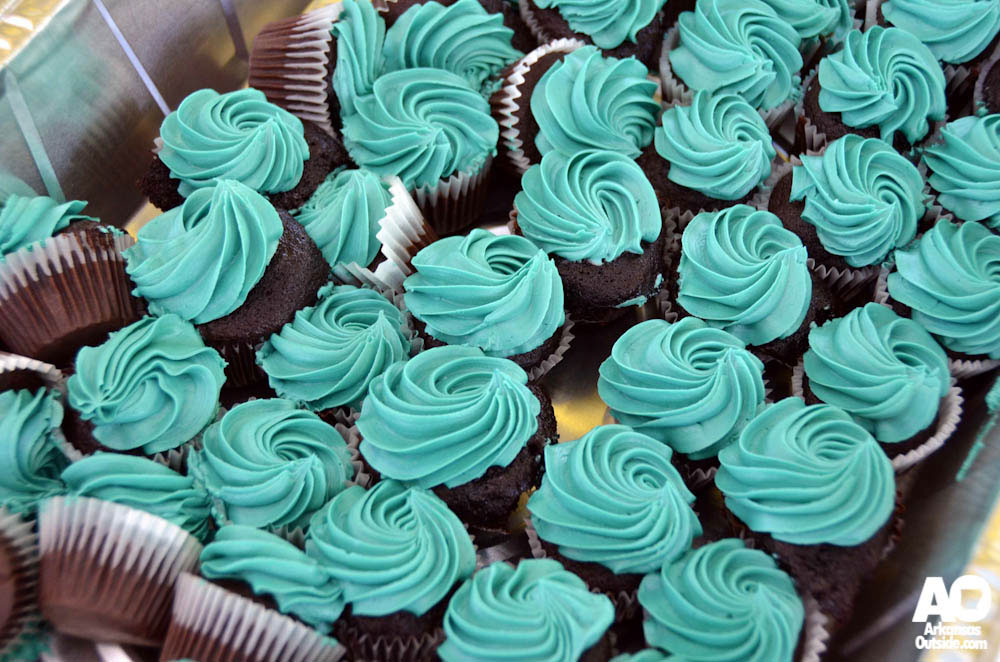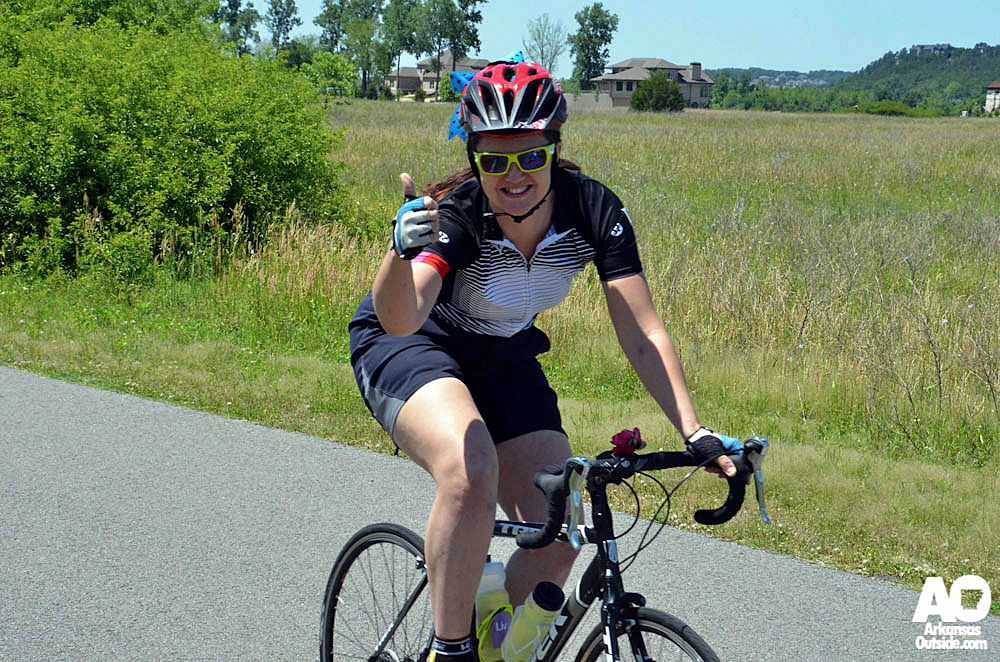 And a big thanks to Chris and Chainwheel for providing some repair assistance, cold drinks and a lot of great items that were given away to our riders. A couple of lucky ladies walked away with gift cards and many now have brand new blinkies to keep them safer on the roads.  And to our other "Manbassadors" who came along to help, much appreciated! A quick thanks to Janice Peters who brought homemade pimento cheese sandwiches to share, they were yummy!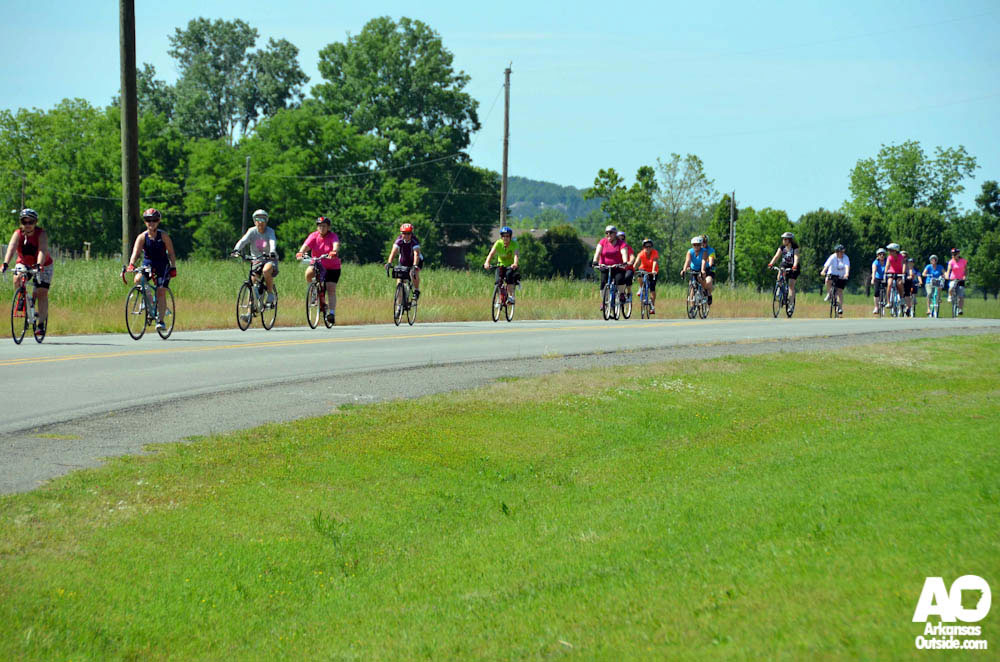 If you're interested in more leisurely rides with the ladies, learning to navigate in traffic in a non competitive group, please check out Arkansas Heels on Wheels.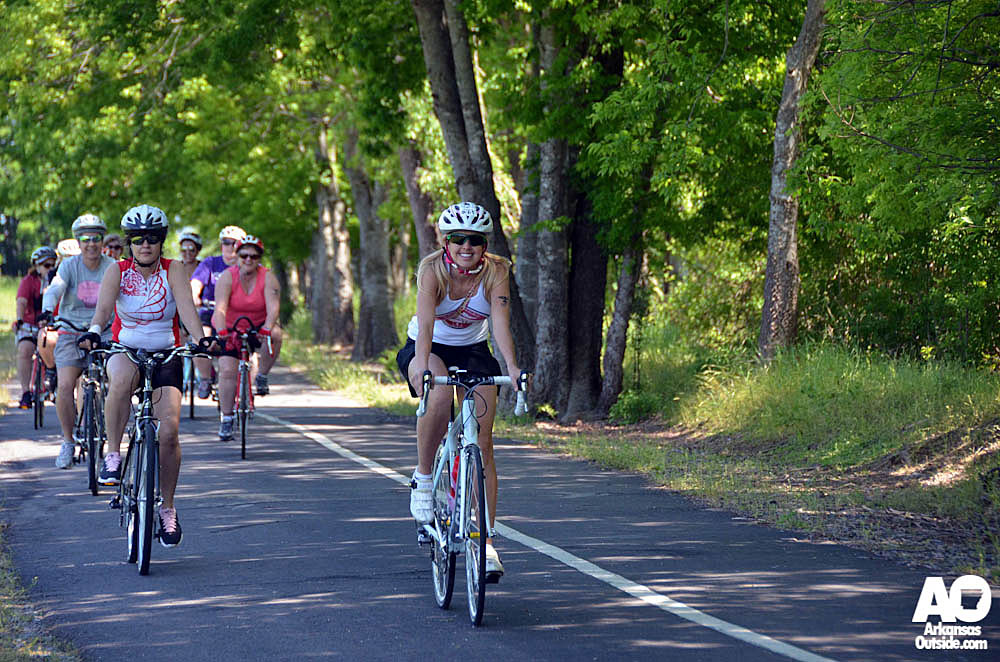 More photos are available on our Facebook Page.
We now have a second and third set of photos up on our Facebook Page thanks to Cliff Li.