Some of you are aware that Arkansas Outside now has Cycling Jerseys, Running Hats and Arm Warmers for sale. We aren't trying to make a profit off them just wanted to share the STOKE. Here is the deal,
Cycling Jersey's are club fit and available in sizes from XS to XXL at $60 each, it's a steal.
The running hats are one size fits most and are $20 each.
The arm warmers come in XS to XL and I'm already starting to get low on them. They are $28 a pair.
I plan to carry our inventory to various events that we attend so you can pick them up. Next up will be at the DeGray Trail Run tomorrow. We have very limited supplies right now but hope to eventually have a way to buy them online. I'm also working on getting a technical running shirt that will look similar to the jerseys. Maybe by Springtime.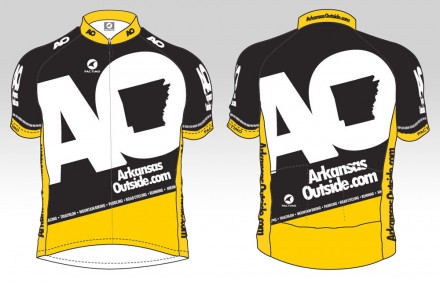 I don't have a photo of the arm warmers but they are simple, black with ArkansasOutside.com and the logo down the sleeve in white. Perfect to wear with any kit.
Nicholas was kind enough to model the hat for us. He also demonstrates proper wearing technique. Your results may vary.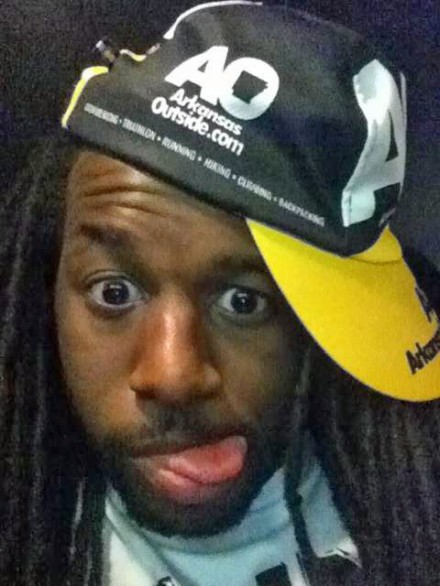 If you are interested in any of these items and can't make it to one of the events soon, please contact us and I'll see what we can work out.
Also, we'd like to see your photos of you wearing AO gear, ringing an AO cowbell or your vehicle sporting an AO sticker. Share them on our Facebook Page, Twitter Page or tag us on Instagram. Thanks for supporting Arkansas Outside.
(See Nick, I told you you shouldn't have sent me that photo.)