It's been about a year. Central Arkansas Trail Alliance has been supporting trail access, building advocacy and maintaining local trails for about a year now as an organized group. So far CATA members have:
Brought back the Boyle Park trails in Little Rock clearing trail corridors, rerouting poorly designed and worn out sections and building bridges to improve user experience.
Performed maintenance on the Burns Park Trails in North Little Rock including armoring historically wet sections.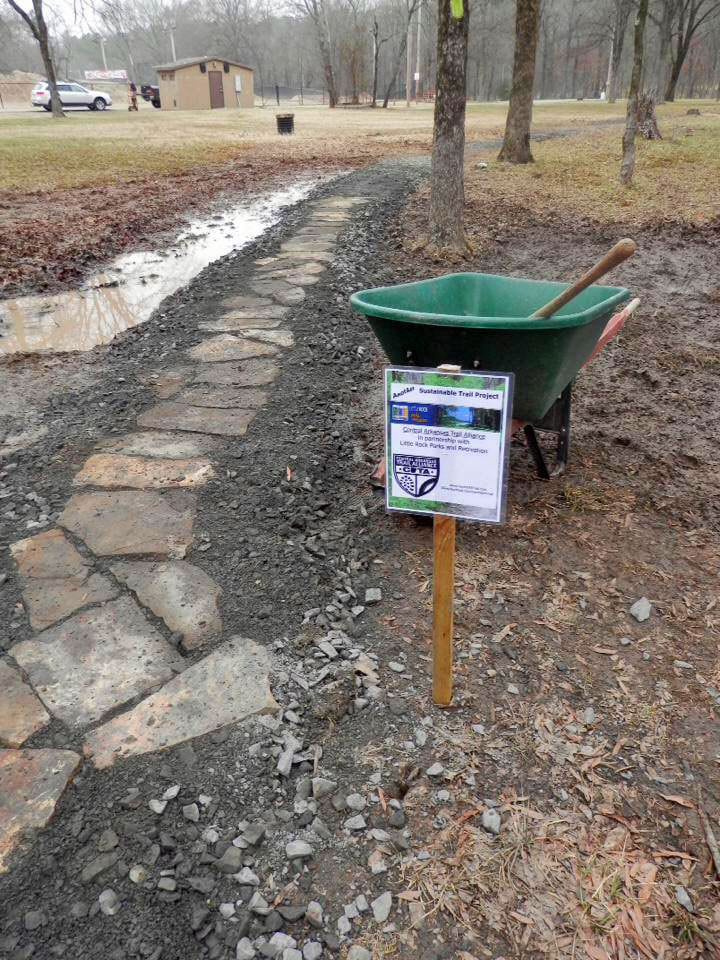 Held work days on the Enders Fault Trail at Woolly Hollow State Park creating bermed turns and improving the overall flow of many sections of the trail.
Organized work days on the Jackfork and Rabbit Ridge trails at Pinnacle Mountain State Park clearing fallen trees, leaf blowing, reroutes and more.
Successfully lobbied land managers at Camp Robinson to make access to the CARP trails easier including the new 3 day pass.
Provided support for trail maintenance and advocacy group building at the Syllamo Trails in Mountain View.
Performed hundreds of hours of work at Camp Robinson improving trail flow, bridges and reroutes.
Supported and organized Take A Kid Mountain Biking Day at Boyle Park making it the largest such event in its local history.
Reached out to involve other trail user groups in maintenance and advocacy for local trails.
Attended the International Mountain Bicycling Association World Summit to help promote our wonderful trails.
Participated in Keep Arkansas Beautiful workdays at several area parks.
Developed initial plans that have been presented to the City of Little Rock for creating trails and a bike park at Western Hills Park.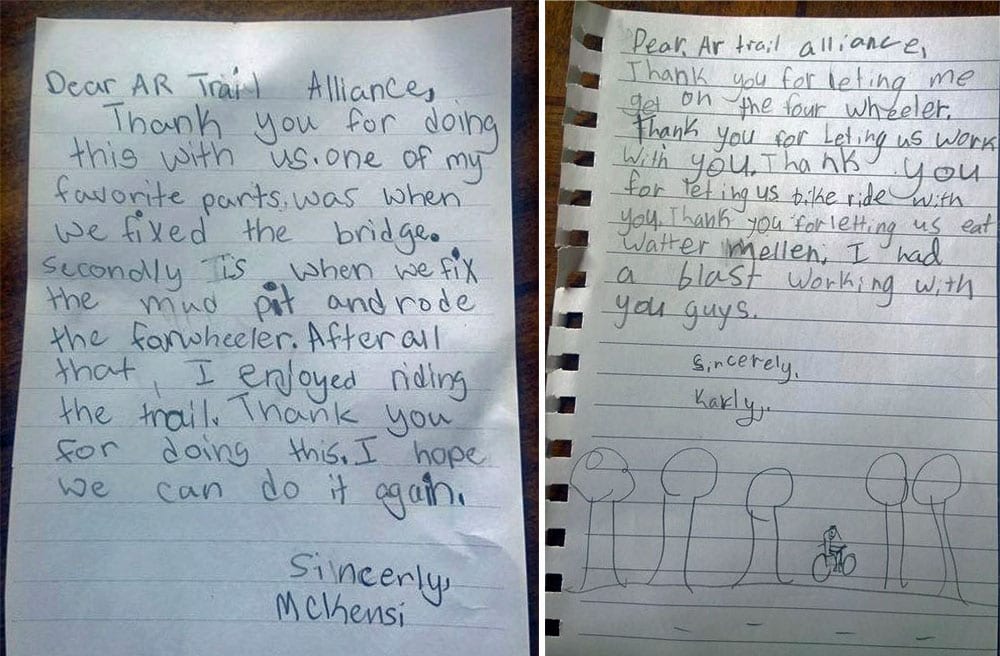 This next year is looking like it will be another big year for CATA. All mountain bike trails on public land in Arkansas are open to hikers and trail runners and Bruce Alt, President of CATA says that the group encourages all trail users to join the trail alliance in advocacy and maintenance by joining. How do you join? RIGHT HERE! CATA is a partner with the International Mountain Bicycling Association, your membership dues to that group are shared with Central Arkansas Trail Alliance and used for purchase of tools, trail building/repair material and advocacy costs. Also, keep up with trail work days, group rides and other fun on their Facebook Page.
Disclosure: Arkansas Outside is a financial supporter of Central Arkansas Trail Alliance and article author, Joe Jacobs, is a board member.