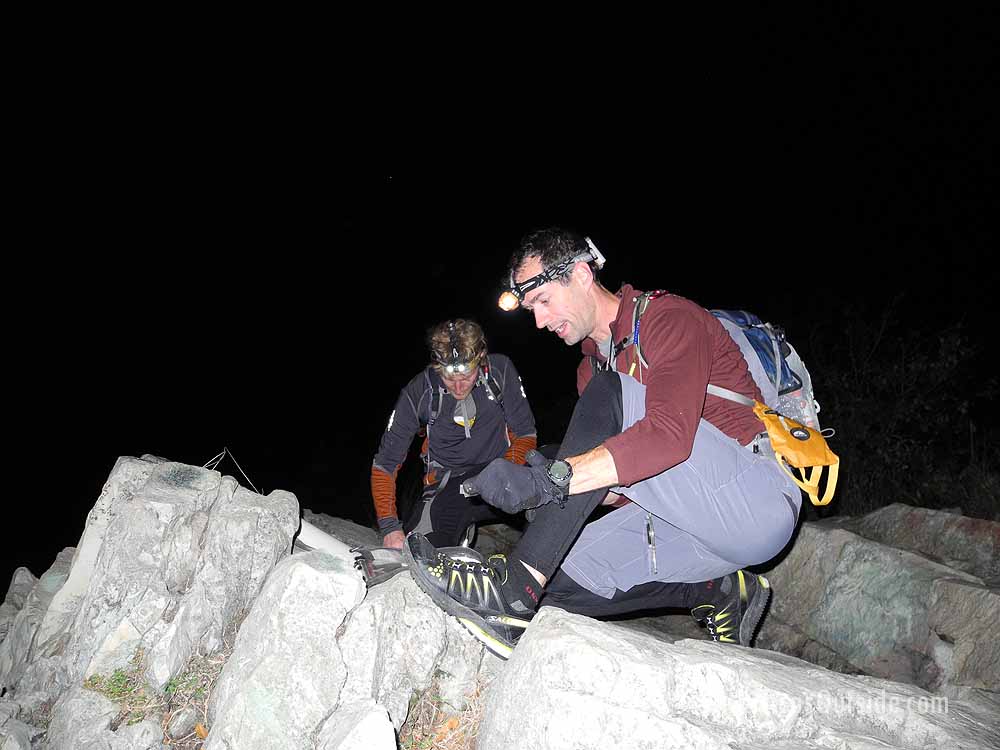 The video below does a great job of explaining Adventure Racing. It was made by a group promoting a series of adventure races in New England. Adventure racing has been in Arkansas since the 1990's. The first that I know of was the Ozark Challenge which I first competed in back in 1999. (Seems like a long time ago.) In October I reported on the 11th year of Raid The Rock Adventure Race. We have several adventure races in Arkansas including the Ouachita Adventure Race, Raid the Rock, Lewis and Clark and hopefully the Ozark Challenge will run again. These races very in length and many of them have multiple races going on at the same time to allow for beginners and advanced racers.
The races I've done in Arkansas have included some kind of rope work either climbing or rappelling. I've done a couple where climbing up cargo nets were involved and rappelling into water, sometimes both. They have also included canoe/kayaking often with some form of portage involved and it can involve long flat water paddles or class II and III whitewater, mountain biking, trail running and orienteering (map & compass).
It really is a mental game. Decisions must be made while tired and as a team. The orienteering throws an added challenge in the race as navigators work through problems and try not to second guess themselves. The team dynamics makes it an exercise in managing not only your own abilities but others abilities as well. Usually someone needs to play the part of team captain even on two-person teams.
As they mention in the video, no spectators are hanging out at every turn directing and cheering you on, but on "supported" races, crews may be waiting for you in transition areas to help with logistics like having the bikes ready, shoving food in your face and as my wife has encouraged me before, "get this thing done so we can go home." Thanks babe.
The first thing I realized when I finished my first adventure race was that I could do anything I set my mind on. It's a feeling I had heard about before my first race and one I hear from people after every race. A euphoria comes over you as your cleaning the mud off and taking care of the cuts and bruises, it's hard to describe, you have to feel it for yourself. I hope that you will have a chance to feel it. Interest in adventure racing has ebbed and flowed in Arkansas for the last decade. Many great races are now history. It's expensive for race promoters to continue to put on these races if they can't get a good field of competitors. My hope is that new races will rise up soon but until then check out our calendar of events under multi-sports or search the keyword Adventure Race and get signed up.
The 2014 Raid the Rock Adventure Race is slated to happen On October 25th. Get signed up and get training now.