We've had many occasions recently to celebrate women on bikes. Earlier this year a great new community started forming via Facebook due to the efforts of a young woman, anxious to share her love for healthy living and how cycling fits into that life. Victoria Crumpton's Arkansas Heels on Wheels has since organized ladies rides with women involved in the League of American Bicyclists cycling instructor program providing not just a social connection to other women but a fun way to learn traffic safety while riding. In the spring, Arkansas Outside hosted its second Cyclofemme ride, celebrating the history of wheeling women, encouraging women to continue to ride and empowering the next generation by supporting cycling in our communities.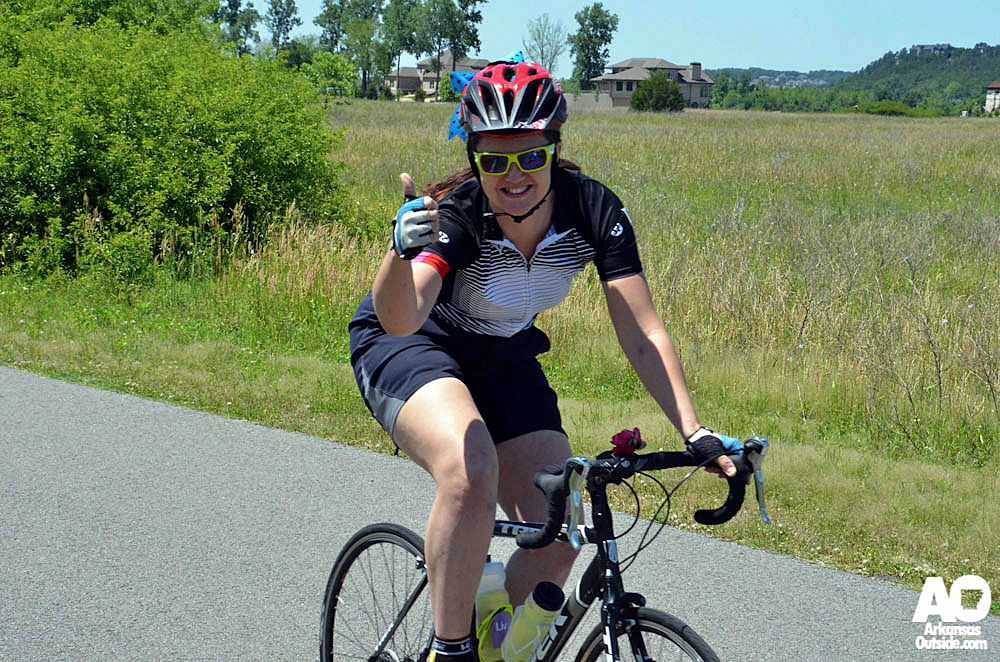 The connections formed by AHOW and the Cyclofemme ride have sprouted a group hoping to get more women off the road and onto the trails. Mountain biking can be intimidating but AO supporter and super Cat 2 Mountain Bike Racer Laura Wooldridge has made a concerted effort to invite and welcome beginner level riders into a group dedicated to making the transition to the trail more fun and less frightening. My rides with the group have helped me rediscover a joy on the trails that I had misplaced while training off the bike for several months.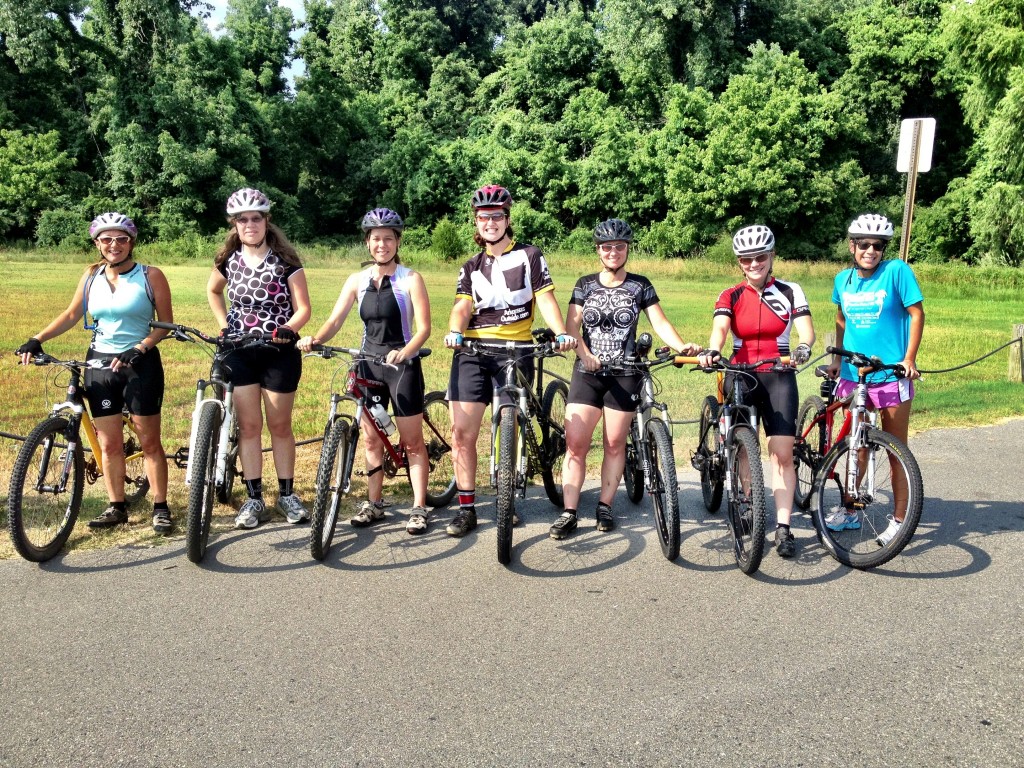 Another way the ladies have gotten involved is by leading training rides for the Cystic Fibrosis Cycle for Life coming up on September 14th. The ride has a 30 mile and a 65 mile option. Saturday training rides have started with separate groups training for the 65 mile ride and the 30 mile ride. The group doing the longer rides meets at 7:00 a.m. and the shorter distance group leaves at 7:30 from the Submarine lot on the NLR River Trail. The rides will continue each Saturday until September 7. You can find the schedule and more information on the Arkansas Heels on Wheels Facebook page.
For more information and leadership ideas for women on bikes check out articles and news on Women Bike , Girl Bike Love, and the Women Cycling Project.
This Saturday I'll be standing in for my good friend, fellow bike-lover and the regular leader of the shorter training rides, Chantal. The long ride group will be doing 35 miles and I'll be leading a 10 mile ride. Join in, wave if you see us, and register for the CF Cycle for Life