Last weekend the Arkansas Outside Team made it back to Devil's Den State Park for the 33rd Annual Ozark Mountain Bike Festival. That's right, 33 years, this is the oldest mountain bike event in Arkansas, and Devil's Den is considered the "Birthplace of Arkansas Mountain Biking." This is where it all started.
If you want the history of this family-friendly event, you can read about it in this article we did on the 25th Anniversary of the festival. It is also worth your time to watch this video interview on the history of the park and trails with Tim "The Godfather" Scott who, along with Wally Scherrey, built the first mountain bike trails at the park and started the festival.
33rd Annual Ozark Mountain Bike Festival
This year we spent two nights camping along Lee Creek in Camping Area A. Other options in the park include full amenity campsites, historic cabins, and new camper cabins. The park was beautiful with flowing water and budding flora. Lee Creek was high enough to provide an exciting crossing to the trails on the east side of the park. This is not a race event, that happens in September. This is more of a family event, biological and mountain bike family. Tim is assisted by the Friends of Devil's Den group and the Ozark Off-Road Cyclists to put on the event and it's all FREE (except for regular camping, lodging fees, and some skills classes).
Events at the festival included beginner and intermediate rides, women's rides, a skills playground, the Big Splash contest, a poker ride, bike toss, grilled chicken dinner, and even some hand-cranked ice cream. Even with all that going on, the best part may have been just hanging out at various campsites with old and new friends. Put this event on your calendar for next year (early April, we'll get you the date as soon as it's set) and plan to be at the 34th Annual Ozark Mountain Bike Festival.
Photos from this year's event: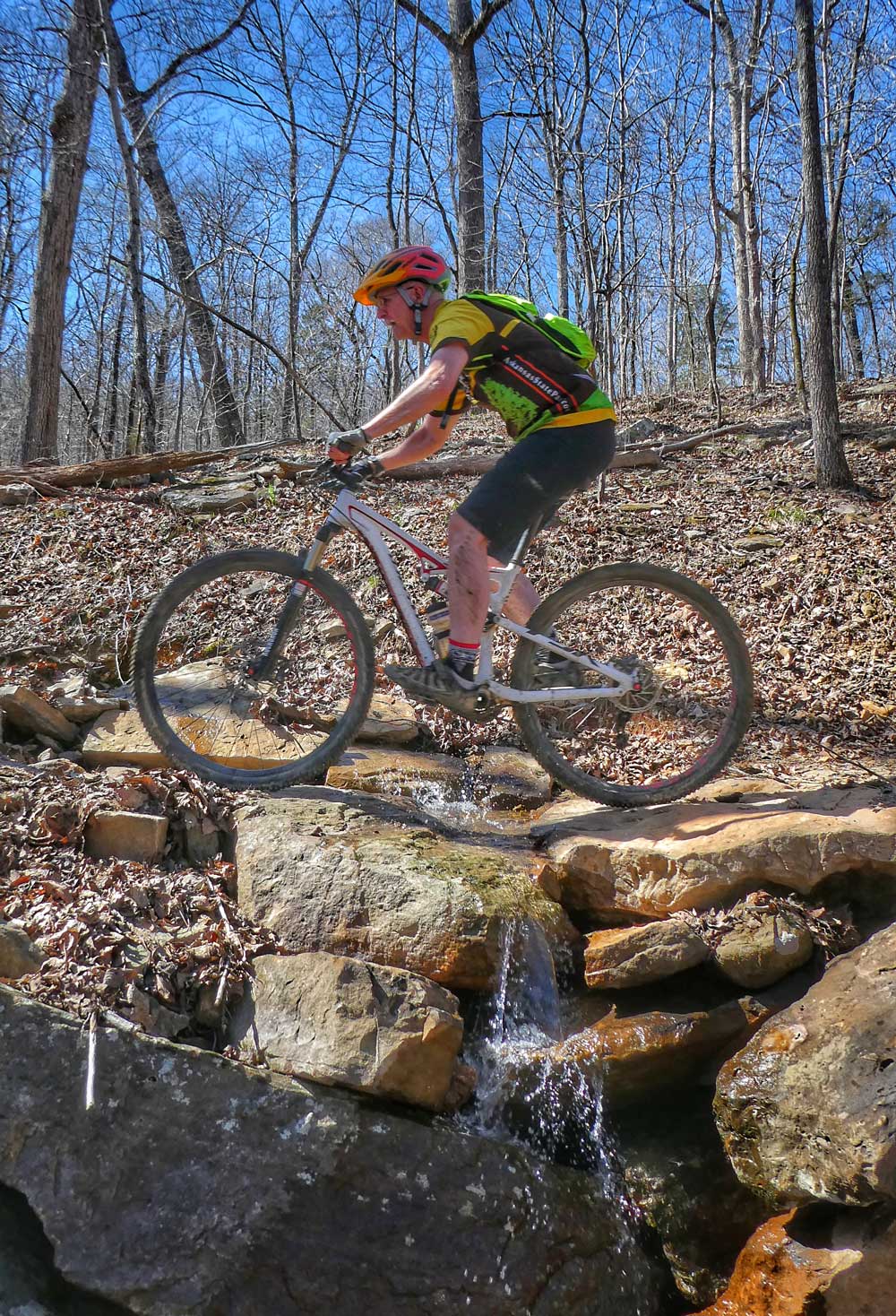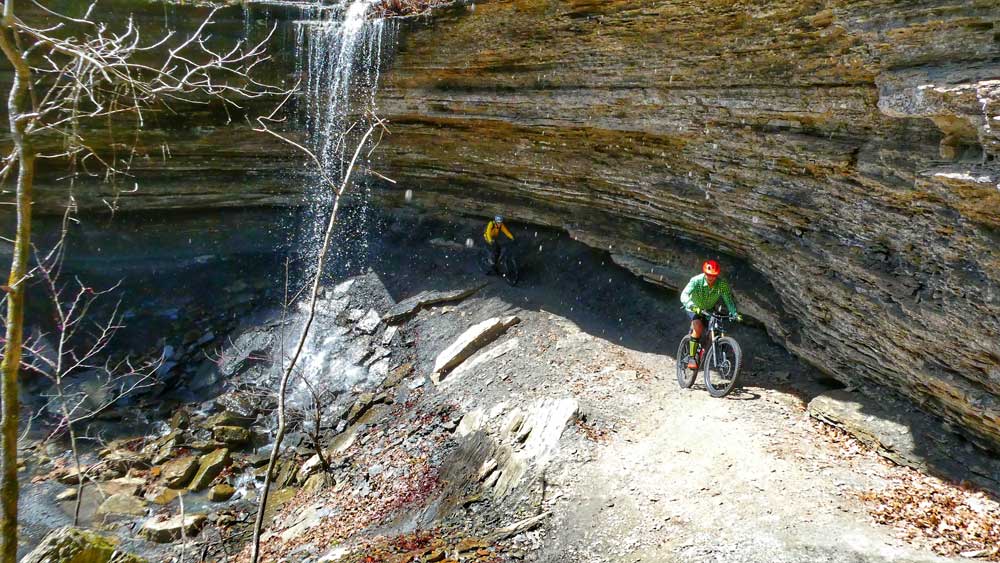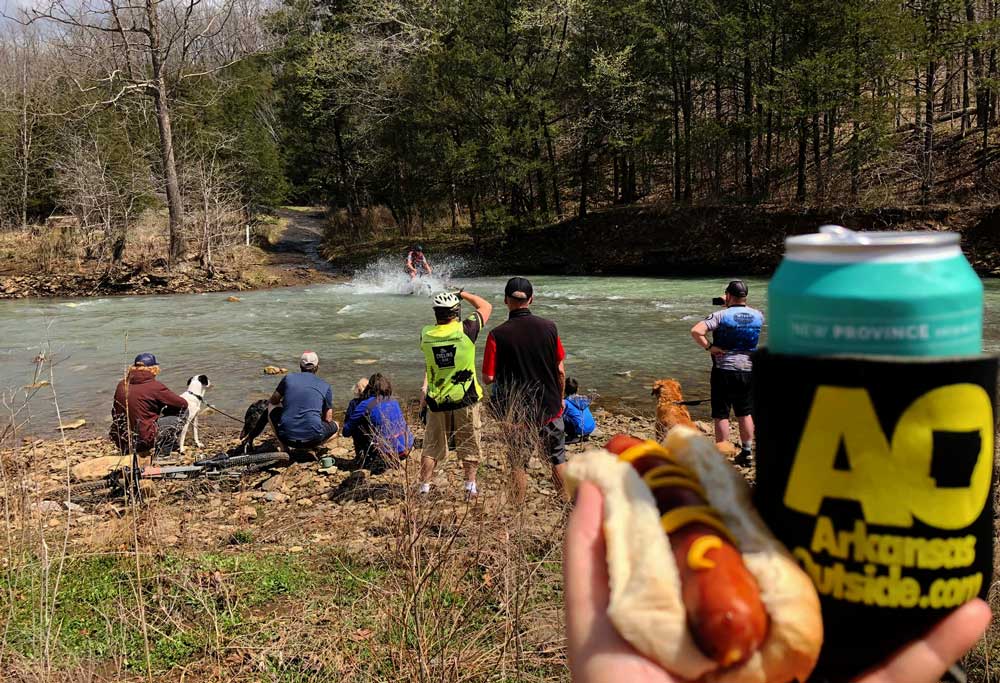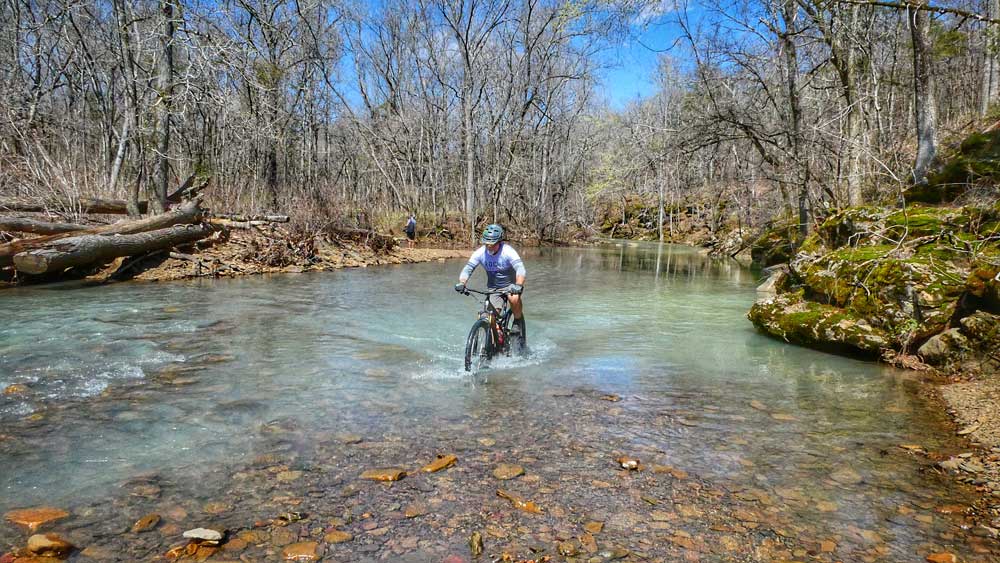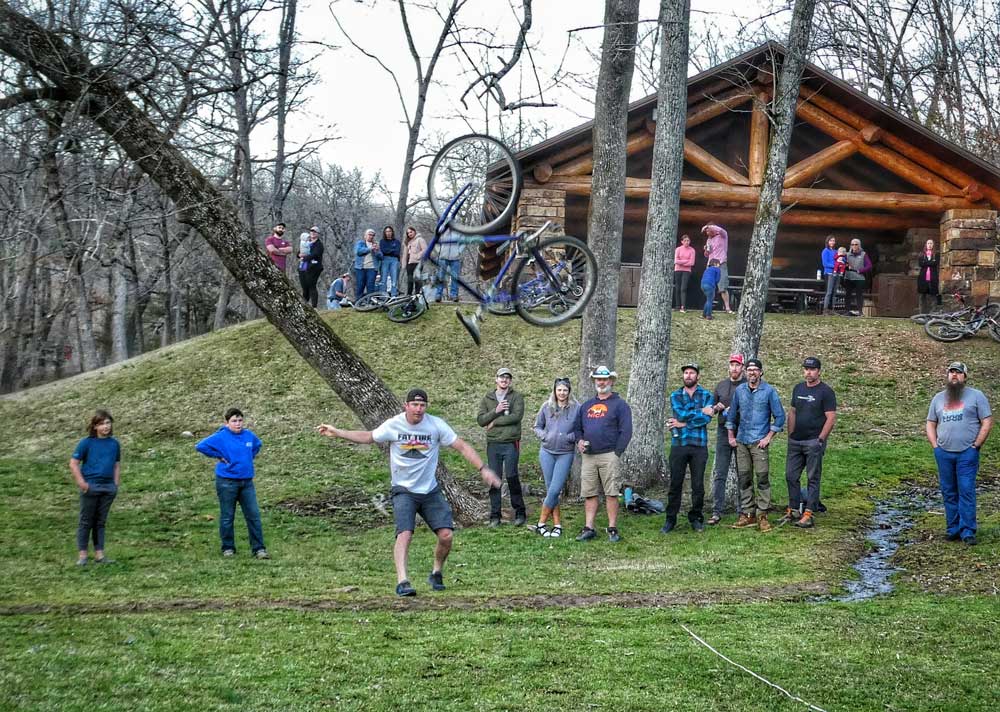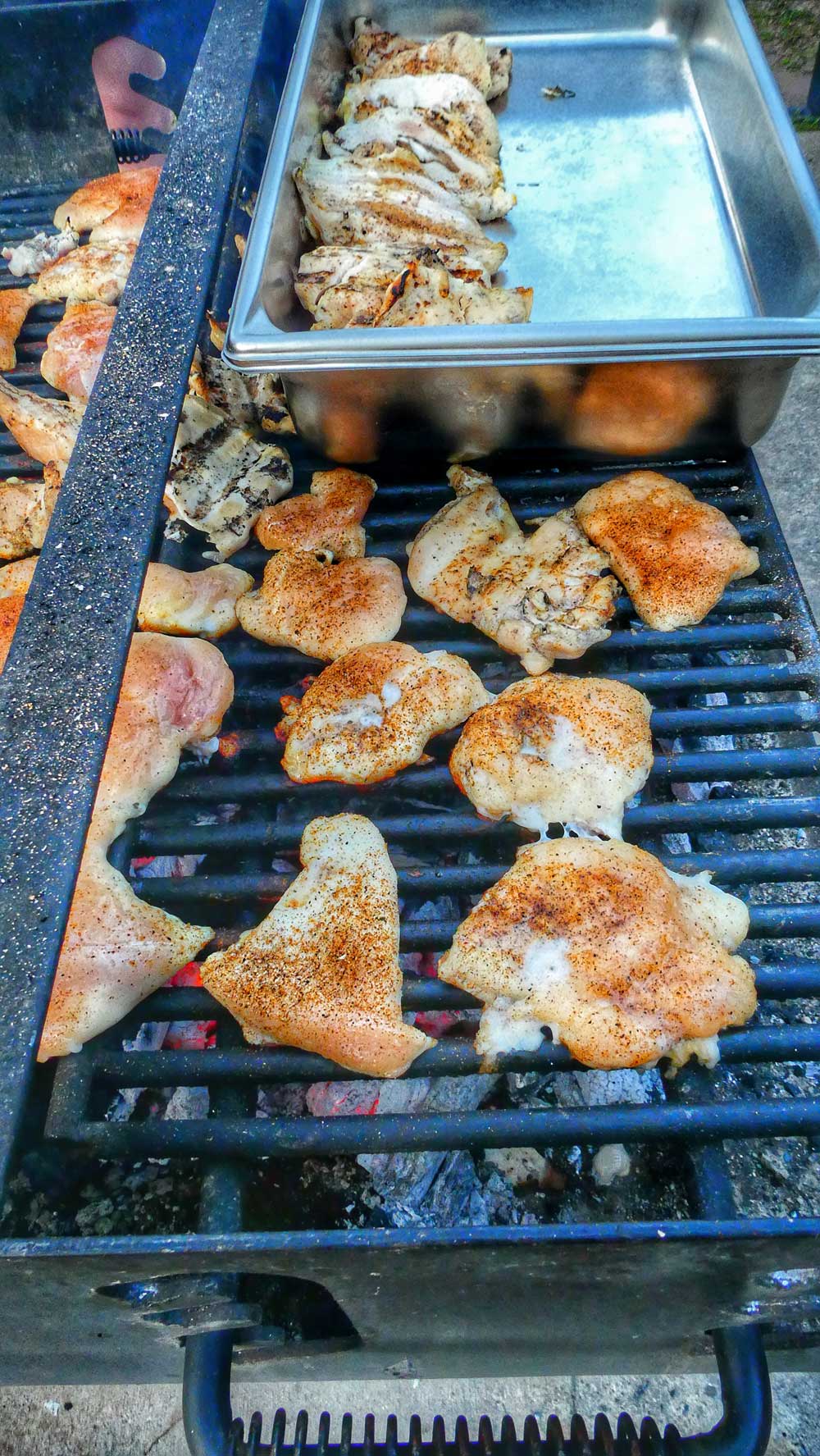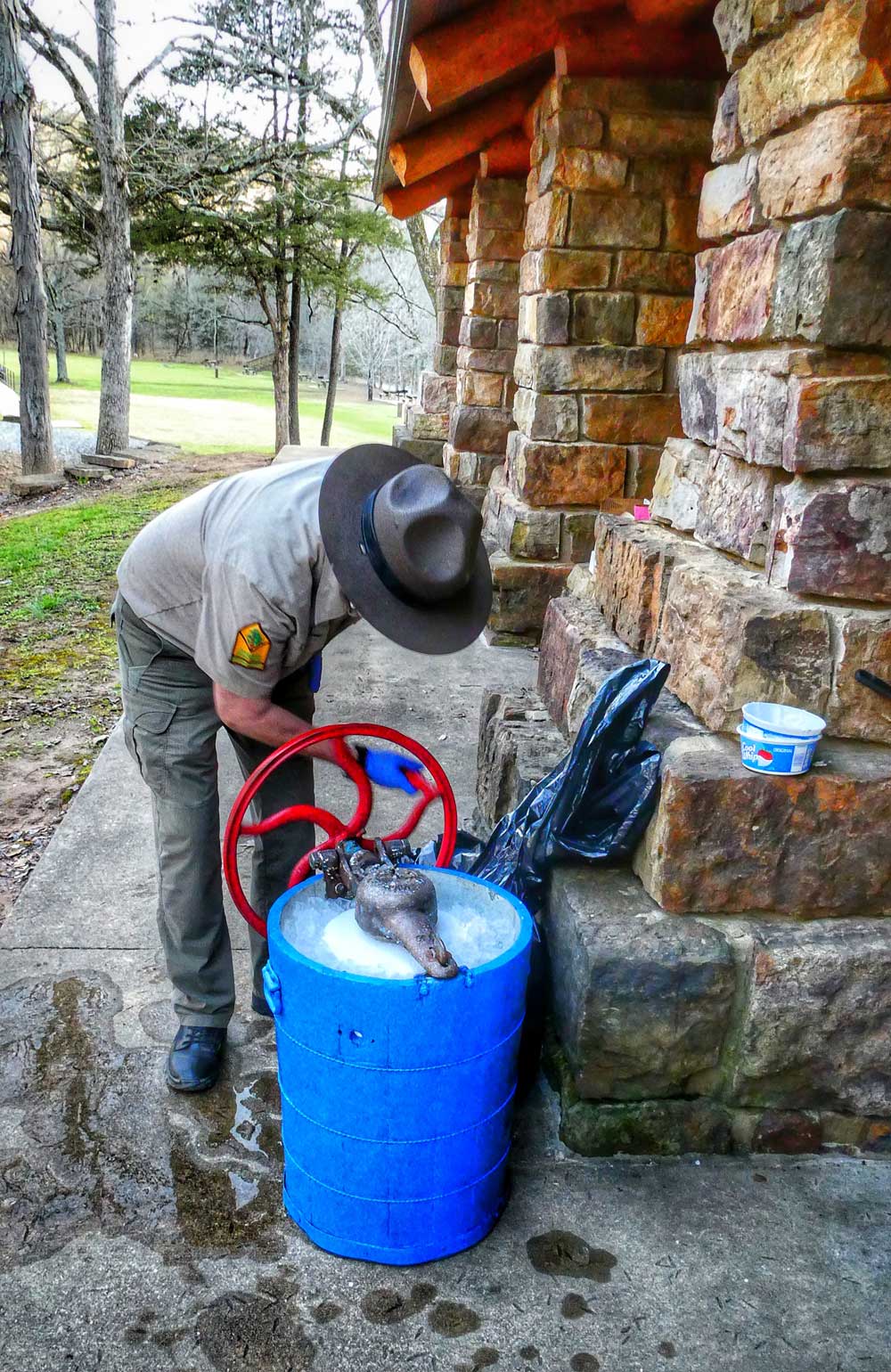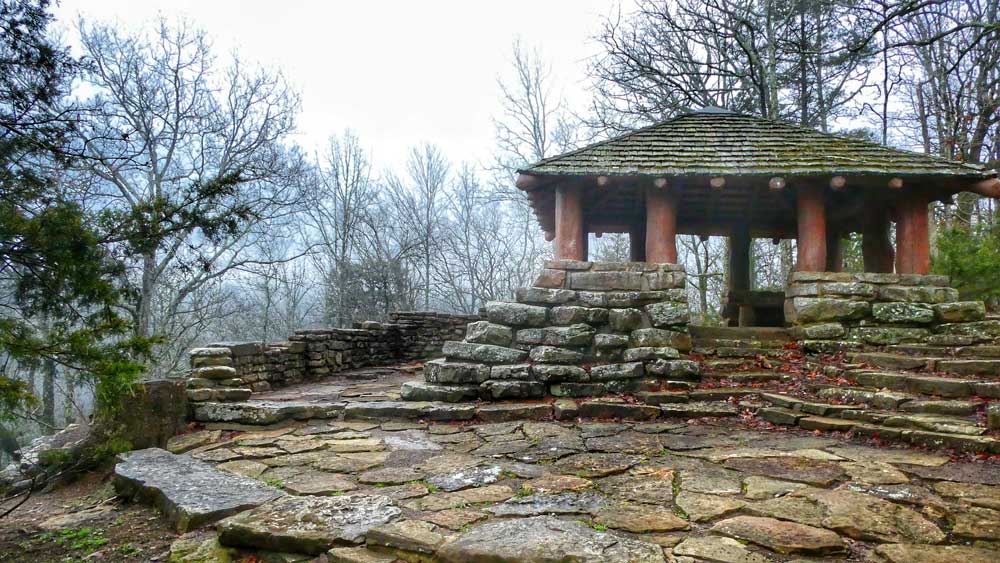 The whole weekend was a classic Arkansas State Park adventure. It felt both traditional and modern at the same time. If you are interested in having an Arkansas State Park adventure, check out our recent survey results on the Top 5 Arkansas State Parks and see where Devil's Den State Park landed.