Why do I post photos and stories about the Camp Robinson Trails so often? Why does the Central Arkansas Trail Alliance dedicate so many workdays to maintaining those trails? Why should you be using these trails for mountain biking, trail running and hiking? Below are listed some of the reasons that so many people consider Camp Robinson their "go-to" trail system.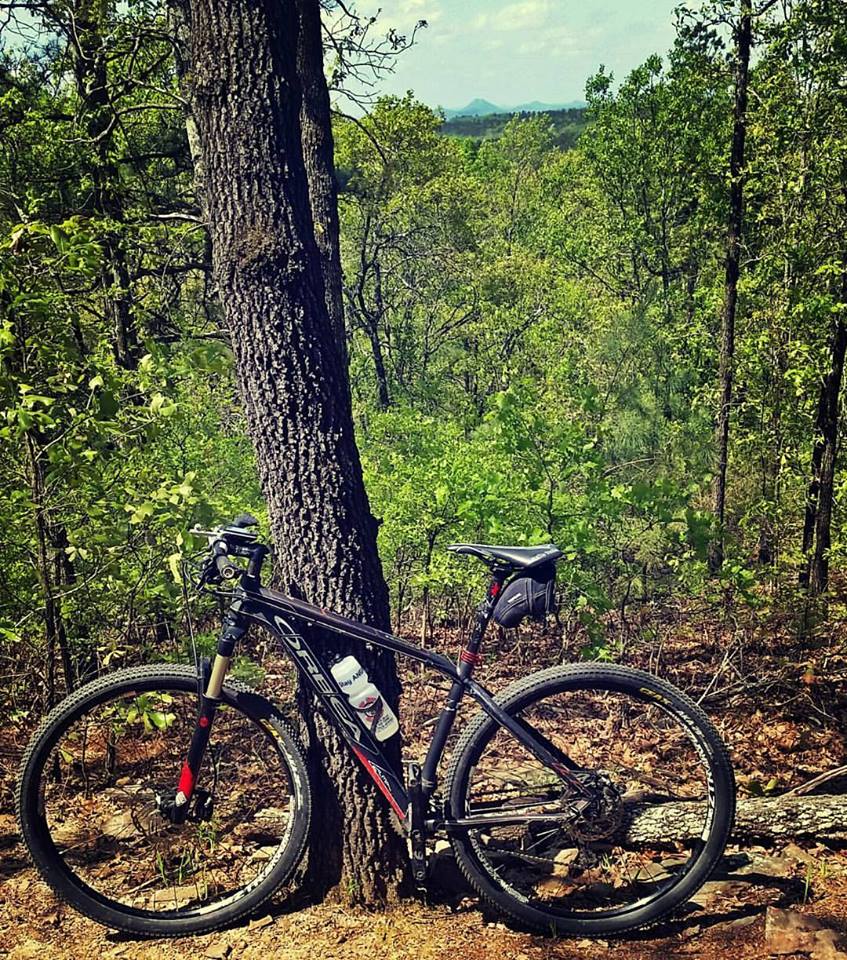 There are not many places on the planet with 40+ miles of trails in an urban area that make us feel so removed from our busy lives.
Pick a skills level and these trails have the right trail for you.
How about running or riding with your dog off-leash?
The most secure trailhead in the state also includes a shelter and port-a-johns.
The best trail names in the state: Advanced Trig, Ball of Nails, Can 'o Corn, Port-a-Potty, Buddha, Dead Elvis, etc.
Easily accessible for an after work ride/run
Make new friends and see old ones at the trailhead, bring a chair and hang out for a while after your ride/run.
Helicopter Flyovers.
Other things that make these trails particularly enjoyable include the fact that the system is a living breathing thing. The trails are constantly changing. New trails appear, old trails get rerouted. New bridges show up. All due to a group of advocates who act on their dreams to improve the trails. Hang out with the trail fairies at Central Arkansas Trail Alliance after an evening ride and you'll hear about new areas they have discovered, reroutes that will improve flow and new connectors allowing for better ride routes.
This is where mountain biking in central Arkansas was born and still lives. The raw feel of heading down some handcut singletrack, catching a glimpse of another rider or runner on another trail and then they're gone, stopping at an intersection and making the call for what you're up for next. When you're contemplating improving your PR on Port-a-Potty counter-clockwise, all stresses in your life just fade away and for the next 20 or 30 minutes you are a part of the trail, the rocks, the roots, the climbs and the tight turns are your entire life.
If you haven't taken advantage of these trails lately, you are missing out on a great experience. Gaining access hasn't been this easy in years and you can learn about that on our Camp Robinson Step-by-Step article. Remember, even a beginner mountain biker can have a great ride at Camp.
Camp Ride
from
ArkansasOutside
on
Vimeo
.