I've been running for a little over a year now. May 18 is my running anniversary if you want to get technical. And I've had a great time running races with my mom and close friends. But over the course of a year and a half, I've been asked why I run probably 100 times. And each time my answer is different.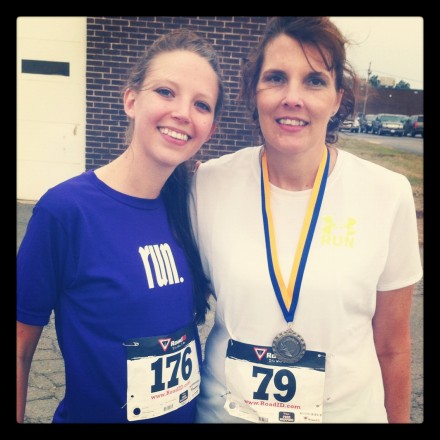 I'm running Susan G. Komen Race for the Cure to support breast cancer awareness. I'm running Light Up the Night 5K for another excuse to wear my cheesy Christmas sweater vest. I'm running St. Jude's half marathon to reach a distance I haven't yet reached. I'm running the Duck Race 10K to go for a new PR.
But Saturday, September 29 is the holy grail of races for me. It's a 5K in my hometown of Stuttgart. It's not timed, and there are only awards for the top three places overall.
Why am I running? I'm running for life. To honor and cherish the life of my three-year-old cousin Asher Brooklyn Ray.
Asher was diagnosed with Ewing's Sarcoma, a rare bone cancer usually found in teens, back in May. For five months this little girl has fought for her life, and she is winning the battle. So far she's had six rounds of chemotherapy, and she faces seven more rounds and a major surgery on the cancerous tumor in her femur, which will leave her in a spica cast for six to eight months.
You would think all of this bad stuff would crush her child-like spirit, but it hasn't. I don't think it will either. She is a fighter by nature. She has the spirit of 100 dancing diva princesses and hot pink glitter flowing through her veins. She is my hero, and an inspiration to people of all ages and backgrounds. I'm lucky to call her my family.
So why do I run?
I run because very soon she won't be able to run. I run to honor her fight. I run to give her life in what little ways I can. I run because life is too short to not do something you love. And I run because I love her and believe her story will change people's lives.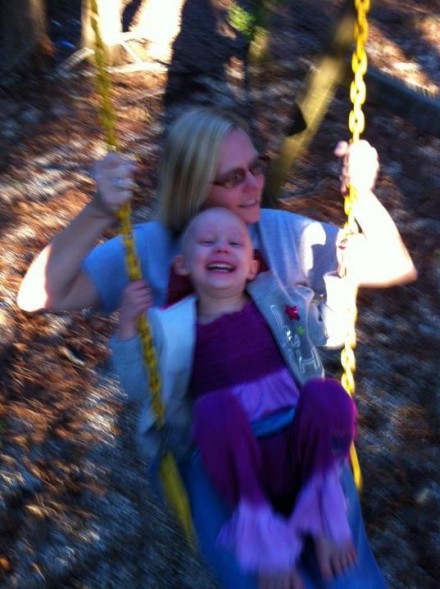 If you are interested in running the Show a Lil Bit of Love for Asher Ray 5K in Stuttgart, AR on Saturday, September 29, here is the entry form. Please sign up. All the proceeds from the race go to the Asher Ray Benefit Fund. Plus, you will have the opportunity to meet Asher and see for yourself how wonderful she is.  If you want to follow Asher's journey, join The Brooklyn Project on Facebook.
A tribute to running, eating, graduate school woes, healthy living and story-telling, Ashten writes a slice of life blog at Barefoot 'N Running. You will find eclectic posts and a conversational writing style that will draw you into her crazy life.