Another Arkansas Super Prestige Cyclocross season came to a close this past weekend, a little out of order. The annual Turkey Burn race, normally held on Thanksgiving weekend, was postponed to this past weekend due to flooding of the course at Boyle Park back in November. Waiting for better conditions worked out for race organizer, Trevor Edwards, as he was able to create a course that he had envisioned for years.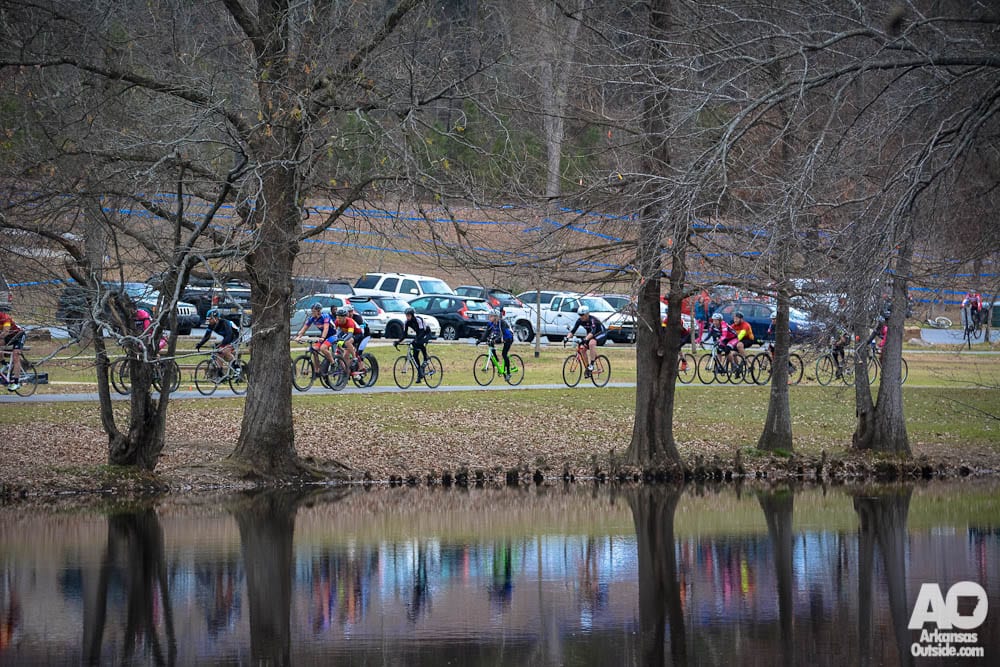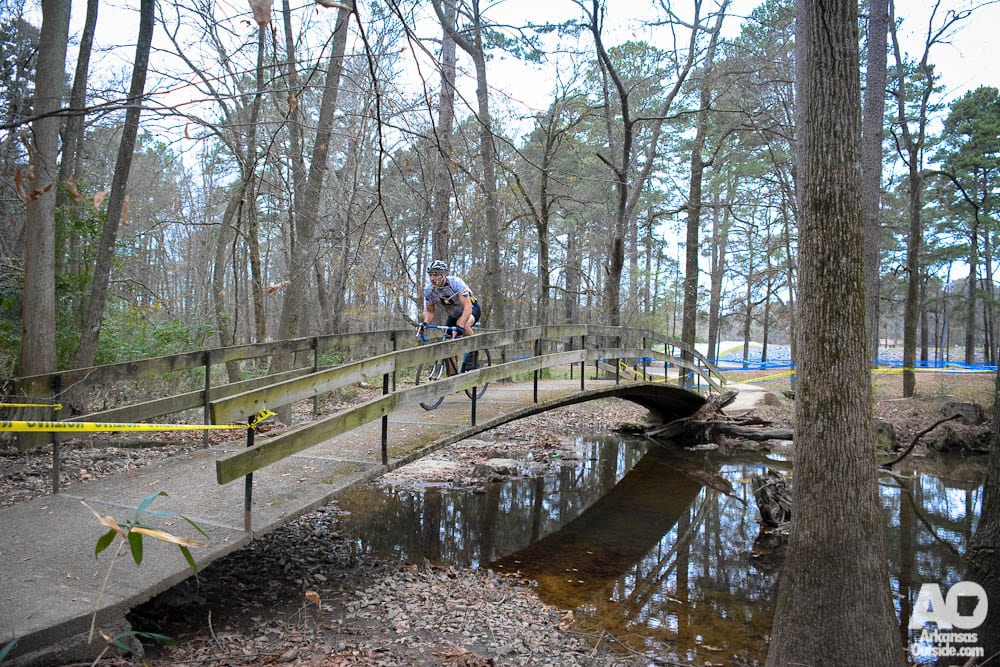 The course started in the traditional spot near the pond and headed down the paved trail to a series of tight turns among the trees and basketball court before heading across a field and into a short,  muddy section. Crossing the pavement, riders zig-zagged down the trail utilizing sections cut out of the tall grass on the sides until crossing a short bridge and more tight turns. After crossing an arched bridge, the cyclists raced down more paved trail, again crossing back and forth around the backside of the pond and over a chewed up section of the trail with a lot of gravel and buckled asphalt. Crossing another bridge, the course headed across the parking lot and up a small hill before coming down through an off-camber section leading to the only barriers on the course and finally through the start/finish line and on to the next lap. It was a long 1.7 mile course.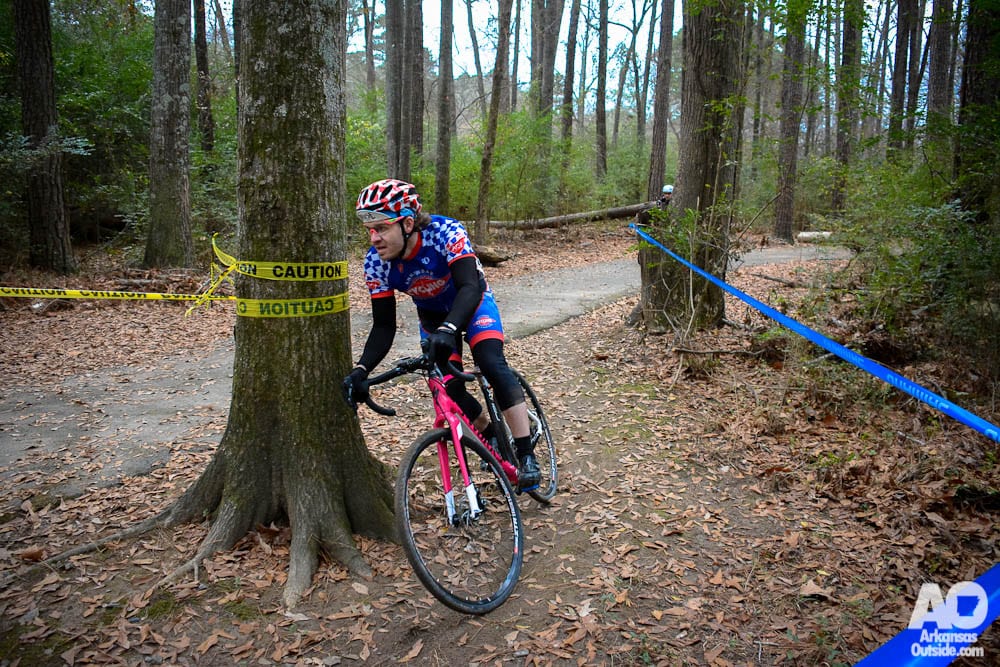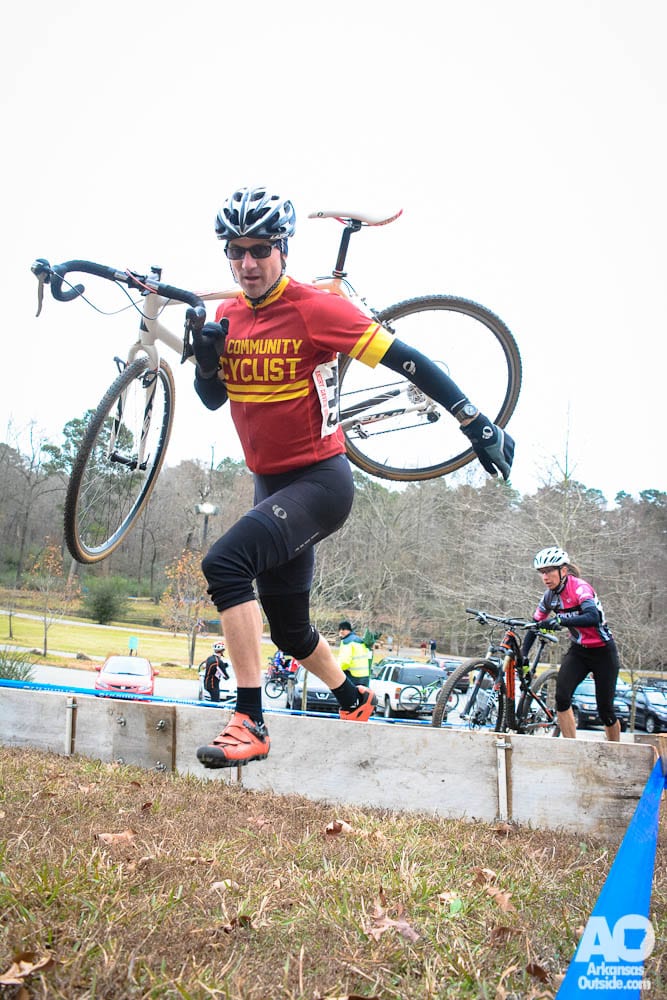 A light turnout for the race due to the races proximity to the Christmas Holiday caused some of the races to be combined which brought the racing events to be over early…it was on to the party. Race sponsors Lost 40 Brewing and Vino's Pizza Pub supplied suds and pies as race winners were announced. Following the normal race podium recognition, race series winners were announced. The small group seemed to have a great time but there was still some talk of further racing. Results for the race are available here. (400 more photos on our Facebook Page later today)

Next month several local cyclists will be taking part in the USA Cycling National Cyclocross Championships in Asheville, North Carolina. We will be there to cheer on our Arkansas racers. Look for that story in January.
We were unable to make it to what was suppose to be the final cyclocross event of the year, the Diamond State Grand Prix, in Fayetteville last weekend. The good news is that Garrett Brown and Eric Siebert provided us with some photos and videos from the mudfest at Lake Fayetteville. Check them out on Garrett's Flickr Page. Results for the Diamond State Grand Prix are available here.