Every once in a while, someone will ask "what's your favorite time of year to hike?".  I know most people would answer autumn, for the fall colors. A few would say spring for the greening of the hills and meadows. My favorite time of year to hike is winter. Those who say that the desolation of a winter forest isn't pretty are entitled to keep that opinion, but I find beauty in the blankness of the bare trees with their twisted branches and bare bark. The rare punch of green provided by the pointy pine needles of the conifers only serves to set off the winter lushness of the moss and lichen that carpet the ground and rocks on the path. Chartreuse, kelly, lime, olive, jade, shades of green are all around without looking up from the path.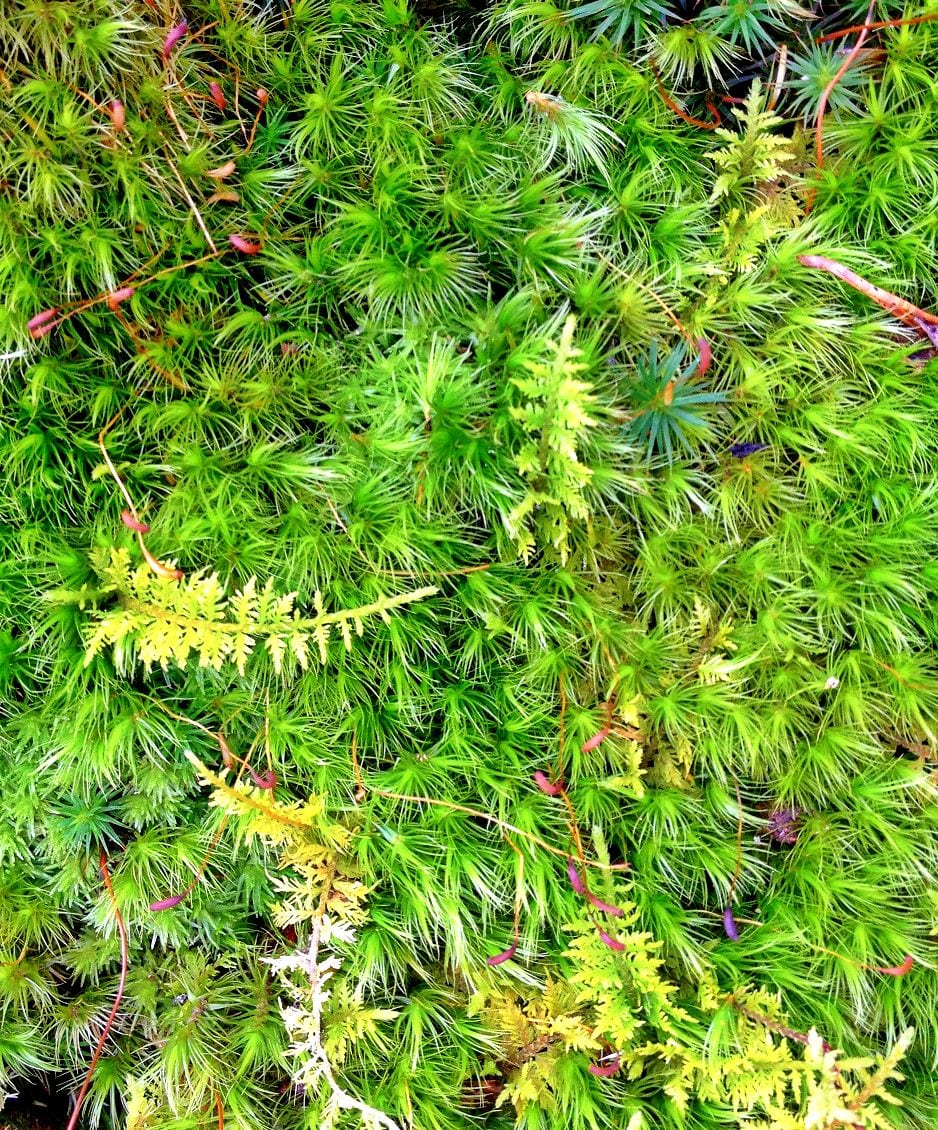 Instead of the "thump thump" of feet on the dirt, I love to hear the "swoosh whoosh" of feet rustling the fallen leaves. I am a head down hiker. I too often miss what is happening in the treetops for looking at the path under my feet. I am much more likely to notice the odd mushroom growing in the dank shade than the bright orange of an autumn leaf.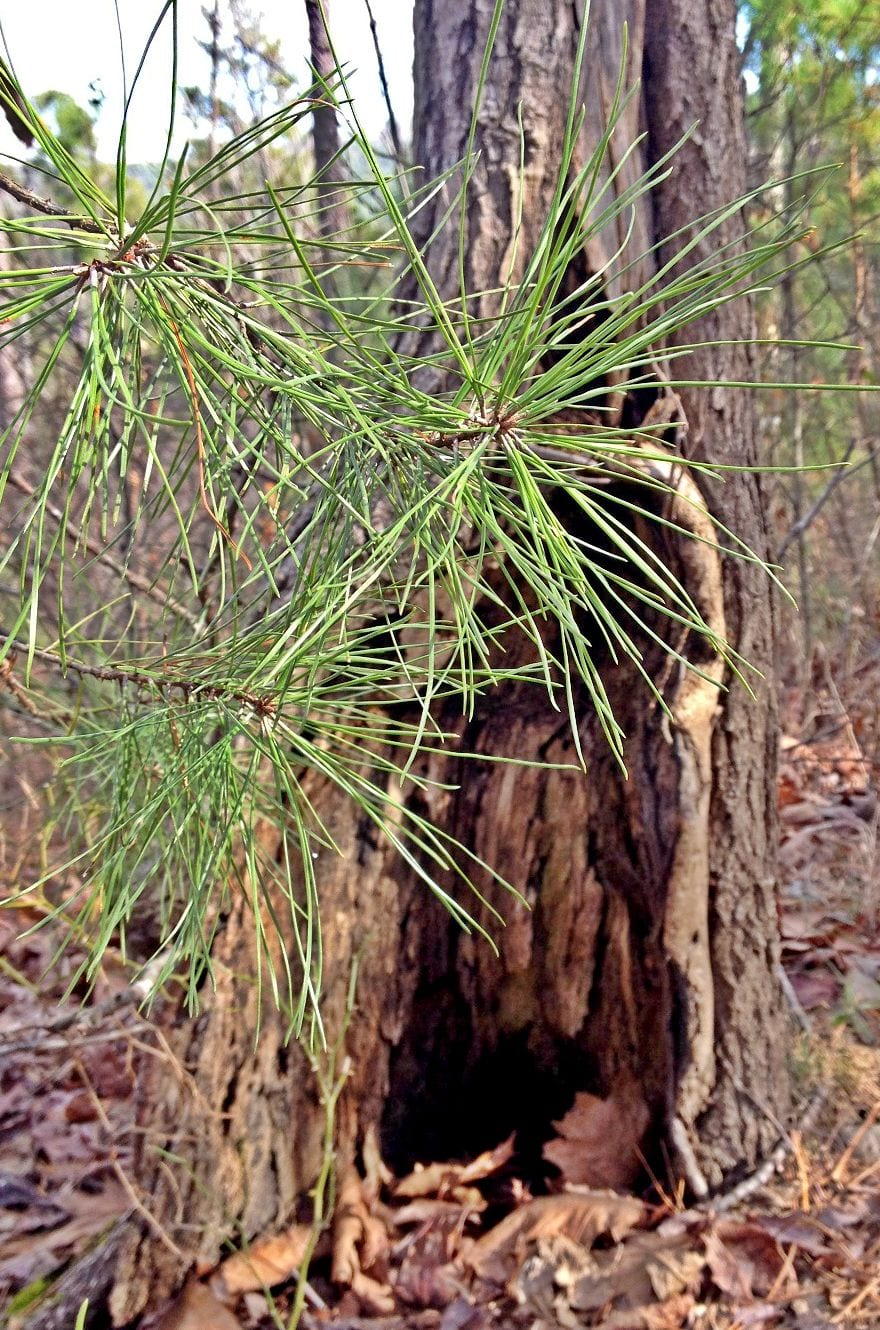 It was one of those warm January days that seem to tease us every winter just as we have tired of the subfreezing days staying long enough to make us dream of an early spring. The day before, when the sun shone brightly and the temperature hovered above 50 degrees, the small one was looking toward her last weekend in Arkansas before heading back to school. "Let's go for a hike tomorrow" she said, and I agreed. We lured the dog into the car with the promise of a leash free romp in the woods and headed toward the Ouachita Trail at Lake Sylvia very close to the spot the three of us camped in October.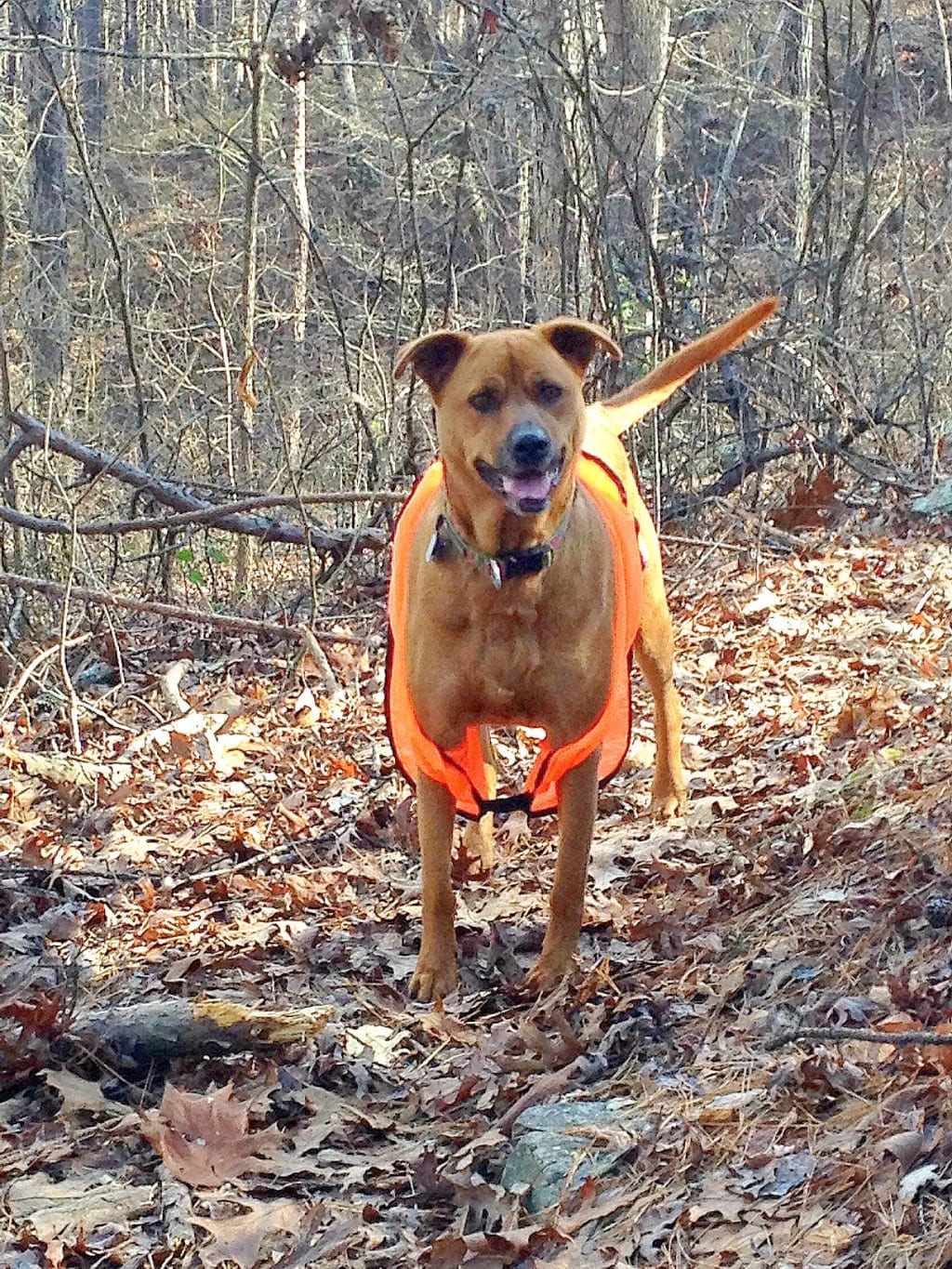 While the dog was interested only in smelling all the smells and sniffing all the sniffs, the two legged beasts stopped to admire moss, chat about terrariums, the comfort of moss beds, and the potential dangers of the Devil's Walking Stick growing along the trail.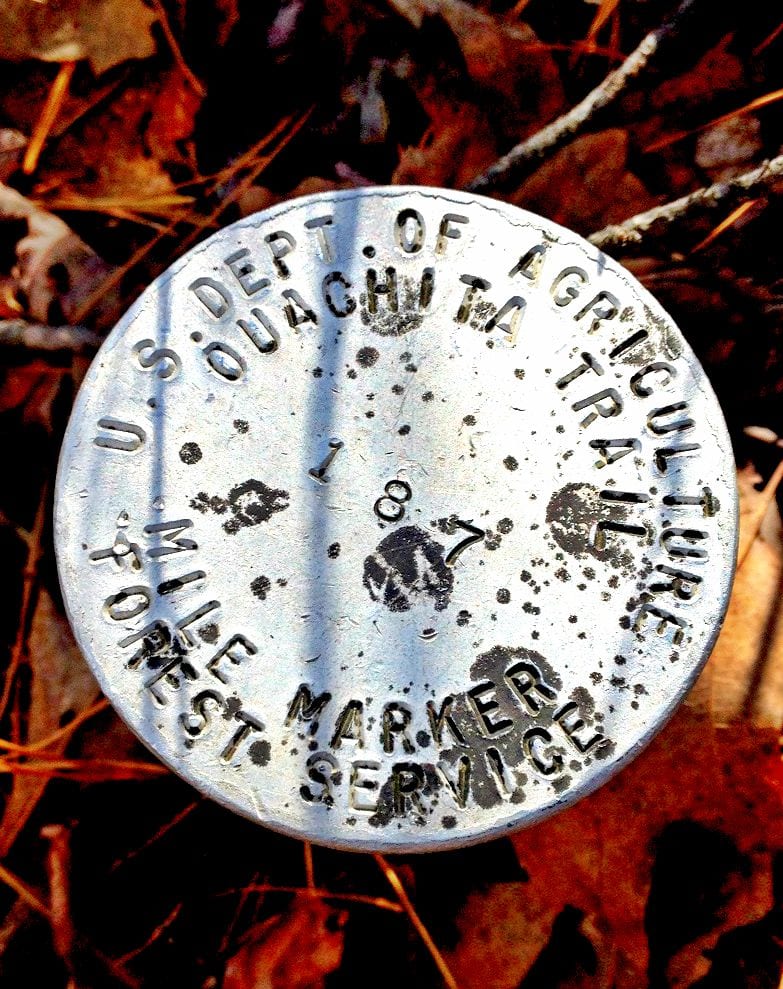 There is no need to wait for a 50 or 60 degree day to enjoy the trail in winter, an extra layer, thicker socks, and a hat may be all the protection necessary for a trek through the Arkansas timber.