The mission of the Women Run Arkanas is to address the special needs of women's fitness, while promoting health and fitness through running and walking.
The shirt says One Girl Can Change the World. One girl, one woman at a time, the Women Run Arkansas program is changing the world by changing lives. Katie Eisenhower has been involved with the Women Run Arkansas clinics for several years. When asked to propose a toast to the participants and leaders from this year's clinics who were present at the post-clinic celebration, she said "to trying things you never thought you could do!"
Several group leaders gave similar toasts, all meant to thank and encourage the multitude of women in the room; a room full of women of all ages, all sizes, mothers, daughters, sisters and friends. Barbara Sugg, who along with Lisa Perk will be leading the clinics held at JA Fair next year, know exactly what it takes to show up. Barbara has been involved with WRA for 5 years, 2 years as a leader. A friend invited her to give it a try at a time when she was overweight and in need of encouragement. She lost fifty pounds in six months and has been running ever since. I asked her why she stays involved with the clinics and she told me how valuable it is to her to inspire other women. Of her own experience she said "it meant so much for someone to be there who cared about me." Lisa joined the clinics when she moved to Little Rock a couple of years ago as a way to connect and meet people. She too feels the accomplishment of the women who cross the finish line of their first 5K at the end of the clinic is more valuable than any of her own finishes, especially when she's working with the Girls on the Run. Lisa says she likes "helping them channel their energy."
One of those women who crossed the finish line of her first Women Run Arkansas 5K this year was Jackie Harrell. Jackie and beginning running coach Pat Francis posed for a photo with Jackie's medal, the proof of her perseverance. Jackie says she came to the clinics as an active person, but a non-runner. What she appreciated about the clinics was the structure, the progressive nature of the runs that helped her build stamina. When she first started she thought there was no way she could run more than a minute at a time. "We got to two minutes and I didn't think I could do it, but I did." As Lisa Perk could have told her, "You are stronger than you think." Beginner runners or walkers should not be afraid to start. Barbara says if you "have the courage to start, we'll make sure you finish."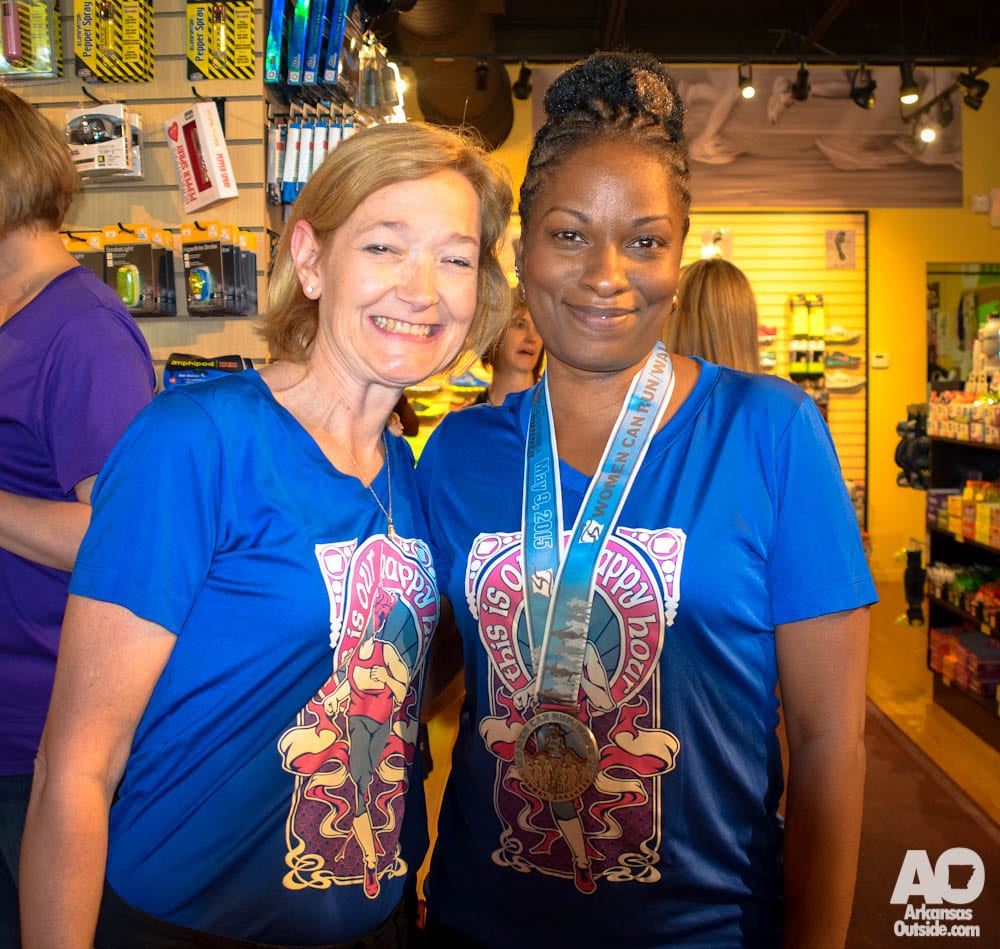 The courage to start was a family affair for Carole Blanks and her mom Sharon Stewart. When Carole started the clinics, her mom had just undergone a triple bypass. Carole knew she needed to "get off the couch", so she did. It was so much fun that she talked her mom into joining her the next year. Sharon says the clinic time is addictive, "it's like an old favorite song, once it's in your blood, it stays there."
As the women talked among themselves and representatives from clubs like the Saline County Striders, Hot Legs, Arkansas Running Klub, and Black Girls Run shared their wisdom about joining a club to keep the energy going, the same words were repeated over and over- fun, no-judgement zone, safe, encouraging, community. No matter where you are now, the Women Run Arkansas crew is ready for you, be ready for clinics next spring. As Brenda Stallings from Black Girls Run said, " Remember, we were where you are! We know what it's like to start."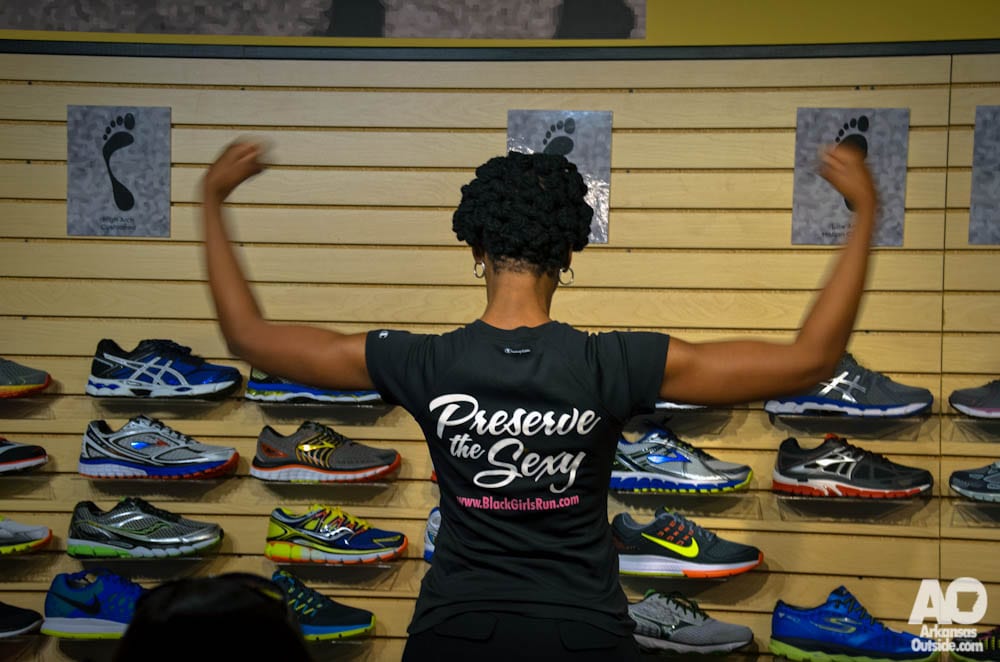 You can find Women Run Arkansas Clinics around the state. The free 10 week clinics begin the first week of March.