I was looking through some past posts the other day and came upon this one from early spring, Trails don't just happen. Looking for something in particular, I was disappointed to find no links to one of the most basic ways that anyone can support trail building and maintenance in Arkansas.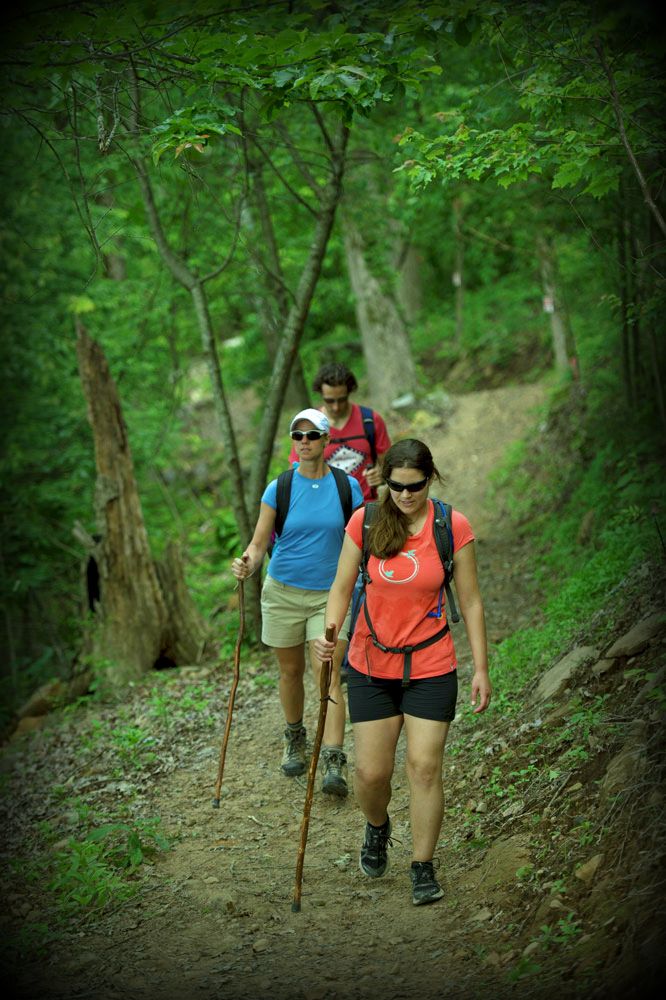 The trails in Arkansas have many types of users: dog walkers, day hikers, backpackers, wildlife watchers and mushroom pickers. There are people out to see the wildflowers, listen to bird calls, enjoy a cool breeze or the solid feel of the rock and dirt beneath their boots. For some the trail is a means to an end, finding just the right spot to sit down and enjoy the view. Of course there are also those of us who use the trails as a challenge to run and bike the rough terrain. We compete with ourselves and others on these trails. We treasure these trails.
So what can you do? There are several citizen-organizations in Arkansas who build trails, here are a few:
*International Mountain Bicycling Association Chapter
I would encourage you to join any or several of these organizations. All of them could use financial and physical support. Look for trail work days, ask the leaders what they need. Several are non-profits which means your contributions are tax deductible.
As an example of how a large difference can be made, there are arguably hundreds of mountain bikers in Central Arkansas alone. How else could we support 9 or 10 wonderful bike shops within a 30 mile radius of the capital city? Local races attract hundreds of mountain bike enthusiasts to every event. At these events we see bikes priced in the thousands of dollars, expensive team kits that are purchased in multiples each year to show their colors. That's a lot of people and money riding on our local trails. Currently there are only approximately 50 individuals signed up as annual members of the International Mountain Bicycling Association (IMBA); a group dedicated to creating new trails, opening other trails to mountain bike use and maintaining current trails.
Now I know what you're thinking, why send money to a group based out of Colorado, what good will that do for us? Good questions and I have good news for you. When you become a member of IMBA, a portion of the money goes to local chapters to use for tools, design work and other expenses. Since Arkansas now has two IMBA chapters, Ozark Off-Road Cyclists (OORC) and Central Arkansas Trail Alliance (CATA), that money goes directly into the trails you ride on a regular basis.
Recently OORC was instrumental in acquiring trails at Mt. Kessler, opening the Upper Buffalo River Trails and lobbying to get a new mountain biking park in Springdale. They also organize the Battle for Townsend Ridge Mountain Bike Race at Hobbs State Park and maintain trails at Slaughter Pen, Devil's Den, Mt. Sequoya, Lake Fort Smith State Park, Lake Fayetteville and others.
CATA has been working hard to bring back the quality of the Boyle Park Trails and will be hosting a Mountain Bike Festival in October at Boyle Park. They have done maintenance at Burns Park, Camp Robinson, Pinnacle Mountain State Park, Western Hills and are currently working on plans to open up more local trails to mountain biking plus creating a new, nearby trail system. They also work with Central Off Road Group in Conway to maintain the new trails at Woolly Hollow State Park.
Now for all you other trail users, joining IMBA is good for you too. All mountain bike trails in Arkansas on public land are actually multi-use trails. Trails built to IMBA standards are the most self-sustaining trails made and both OORC and CATA work to make trails to those standards. These trails are yours too.
When you join IMBA they automatically send a portion of your annual dues to the local chapter but if you want to make sure you can sign up through OORC or through CATA.
Now that you've done that…next time you are in your favorite local bike shop, ask them if they are members, they should be. Also, please share this article with all your trail-loving friends and encourage them to sign-up. Then go enjoy a trail!
(Also, if I missed any local trail advocacy organizations in the list above, please share them in the comments and I'll add them. Thanks)