"For everything there is a season, a time for every activity under heaven." – Ecclesiastes 3:1-8
In November, I asked our readers about their favorite season for outdoor activities in Arkansas. The results were surprising but maybe shouldn't be. First, here are the results: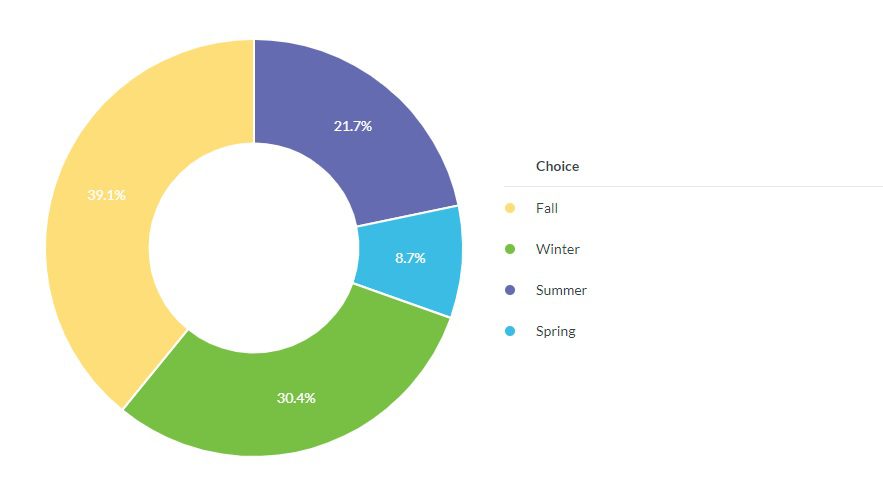 Some of the reasons for these results could be that the survey was done at the end of Fall, an outstanding season in Arkansas giving it 39.1% of the total vote. The colors of autumn and the cooler temperatures after our hot summer combine to make this a favorite time of year for many Arkansans. I am surprised at Spring coming in behind Winter and Summer with only 8.7% of the vote. Much like Fall, it is a prime time of year in Arkansas. It can be a bit wet but that makes the paddling so much better and opens up streams for floating that are normally dry.
Winter getting a second-place nod at 30.4% may seem strange to many but I would disagree. I spent a few years working the Arkansas Tourism booth at the Interbike show in Las Vegas. While in the booth I would often get the question, "When is the best time to go mountain biking in Arkansas?" My answer was that we generally have great mountain biking year-round in Arkansas but the time to visit is December – February. I would go on to explain that since we don't have a treeline, having the leaves off gives riders, hikers, and trail runners much better ridgeline views. There are virtually no bugs or snakes (I have never had an issue with snakes but some people like to hear about the snake-free season). Temperatures tend to average from the low 40s to the low 60s which makes for some great brisk riding. It really is a great season for playing outside in Arkansas.
Summer does get a little hot and since the survey was conducted just a couple of months out from July and August may have led to it placing third with 21.7% of the vote. Still, We have some of the best lakes in the region for summer water sports.
So what do you think of the results? Leave your reasons for agreeing or disagreeing in the comments below. Also, make sure to head over to our monthly survey page to vote in the current survey.