This may have been the first time I've been involved in two separate races on one course (although most participants don't "race" it). I decided to leave with the cyclists who started at 9 a.m. they would ride 6 miles before passing the running group for the White Rock Mountain Classic 50K. The runners started at the same time so I would miss their start but I figured the cyclists would catch up pretty quick and then I could enjoy two events at once. Runners started from a small church parking lot in Brannon, Arkansas.
The runners did seem to be enjoying the mild temperatures hovering in the upper 40's to low 50's during most of the run although the wind picked up a bit toward the end. I did wind up picking up one of the front runners who had blown out his quads on the hills. The run is best shown in the photos below.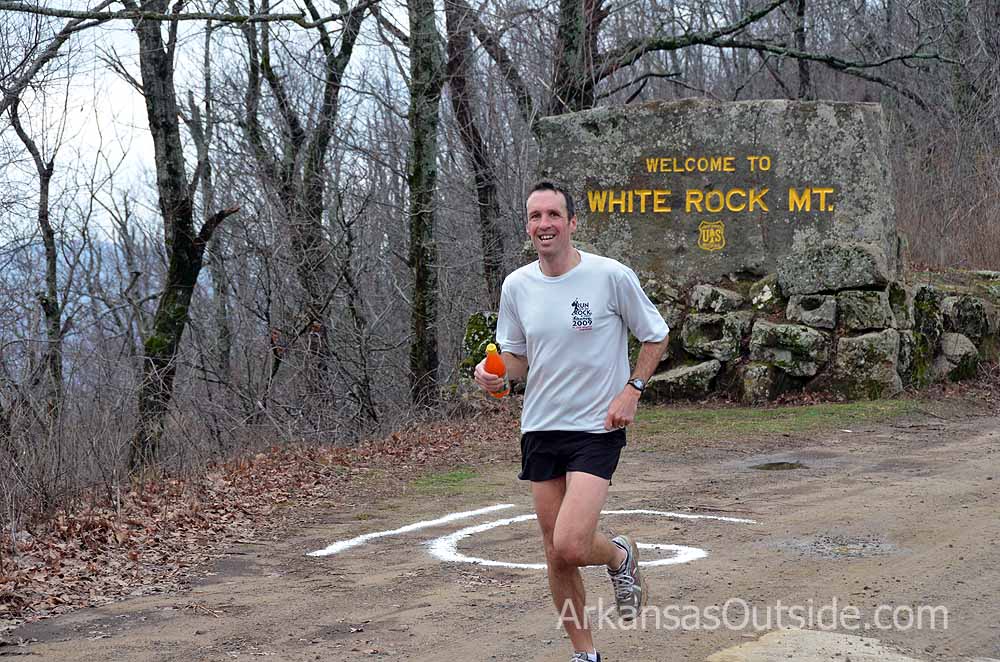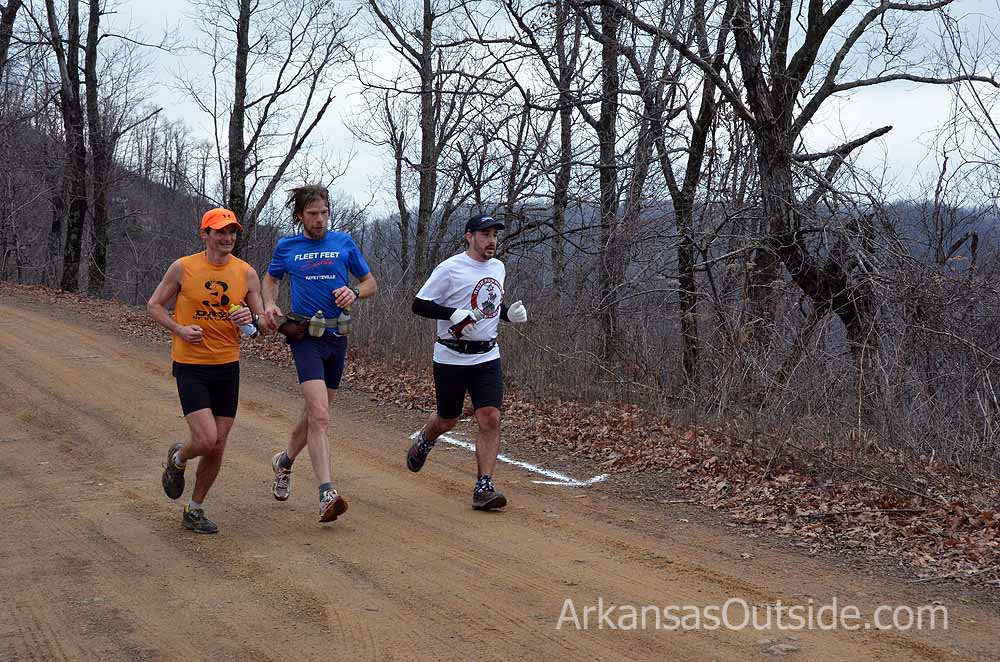 The road tread was pretty good, a little sticky in spots but not as slushy as it could have been.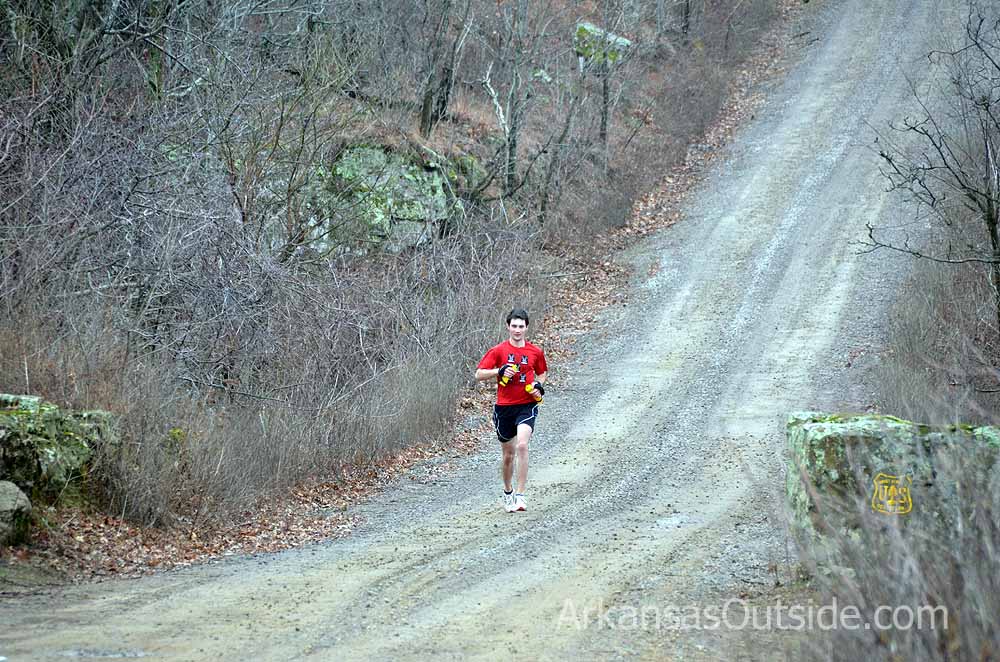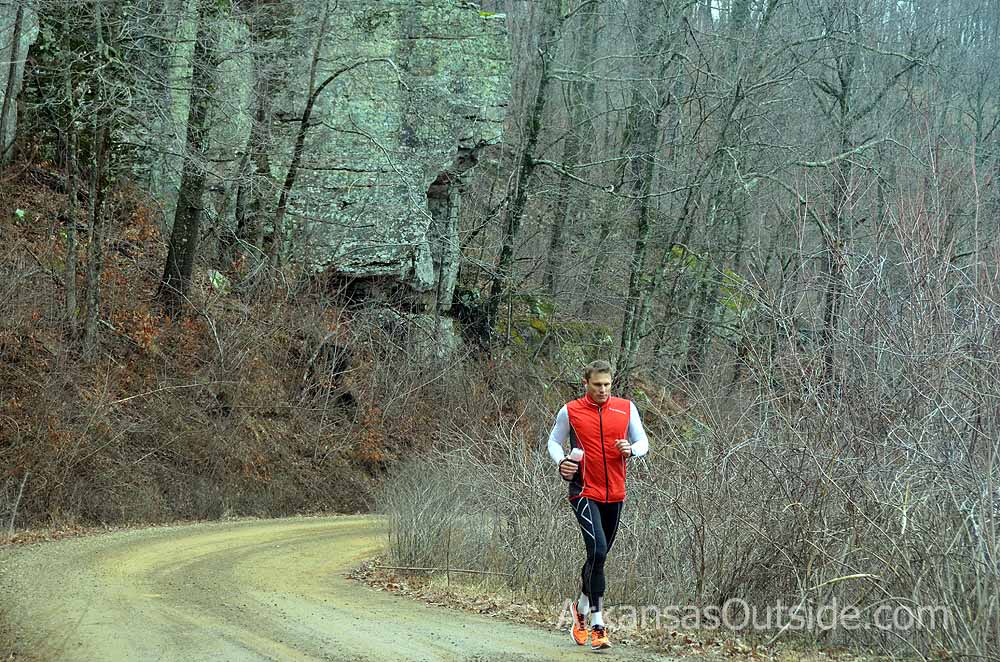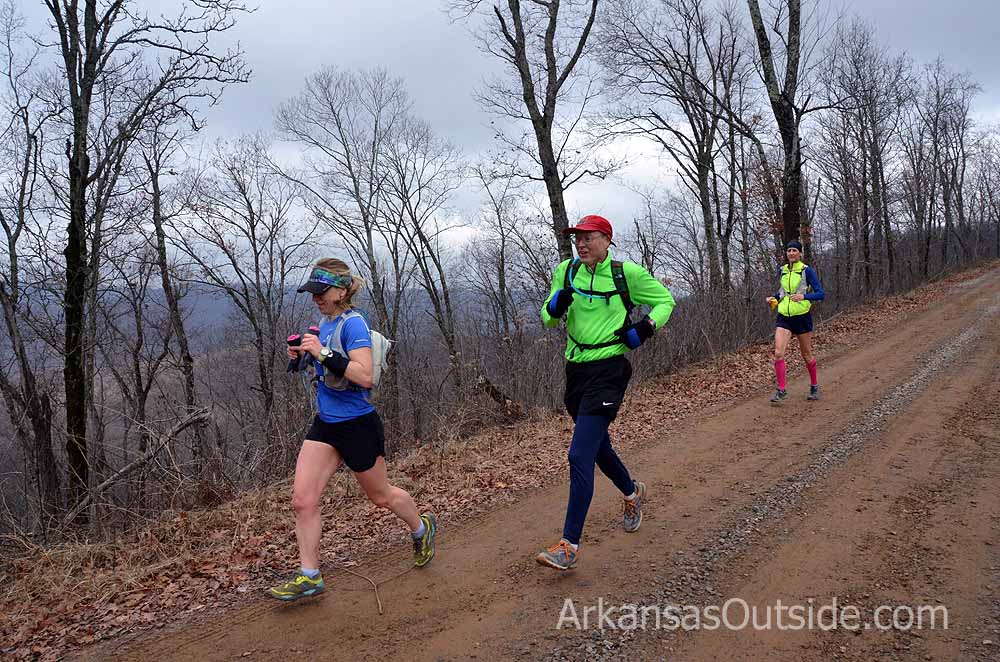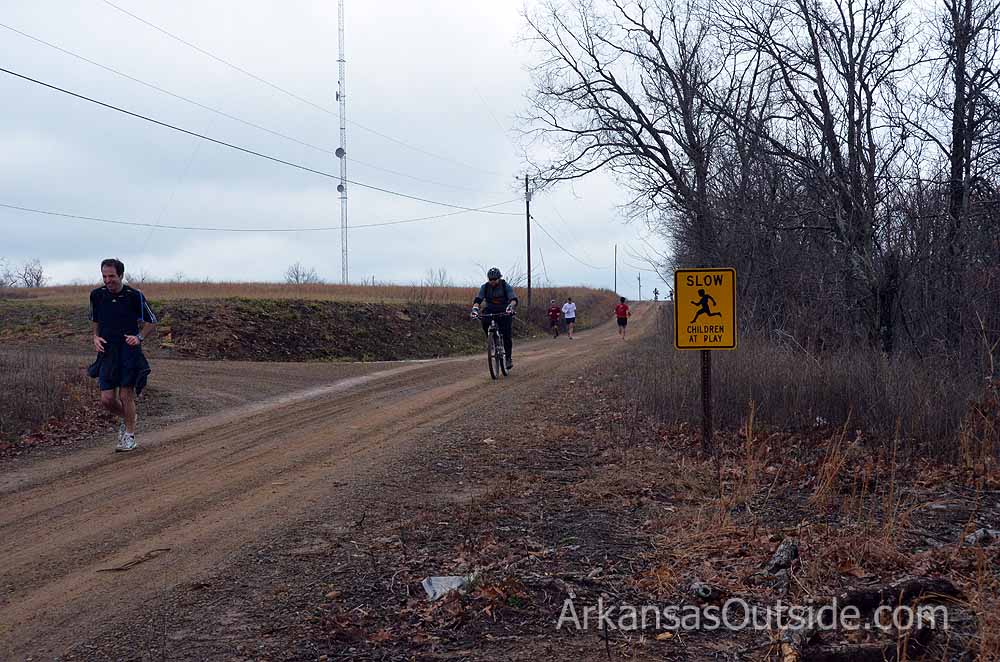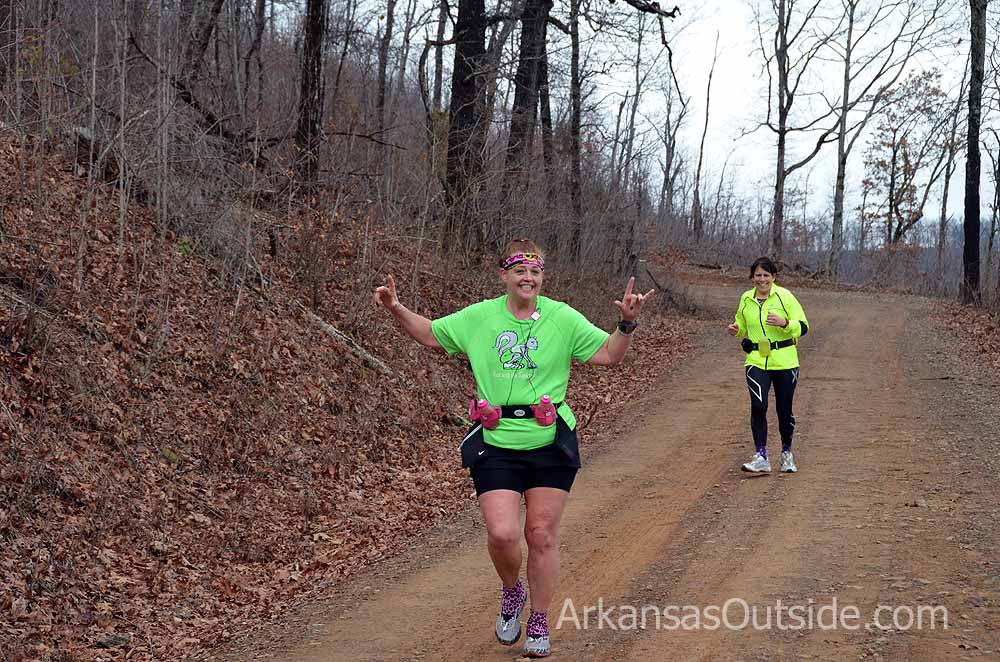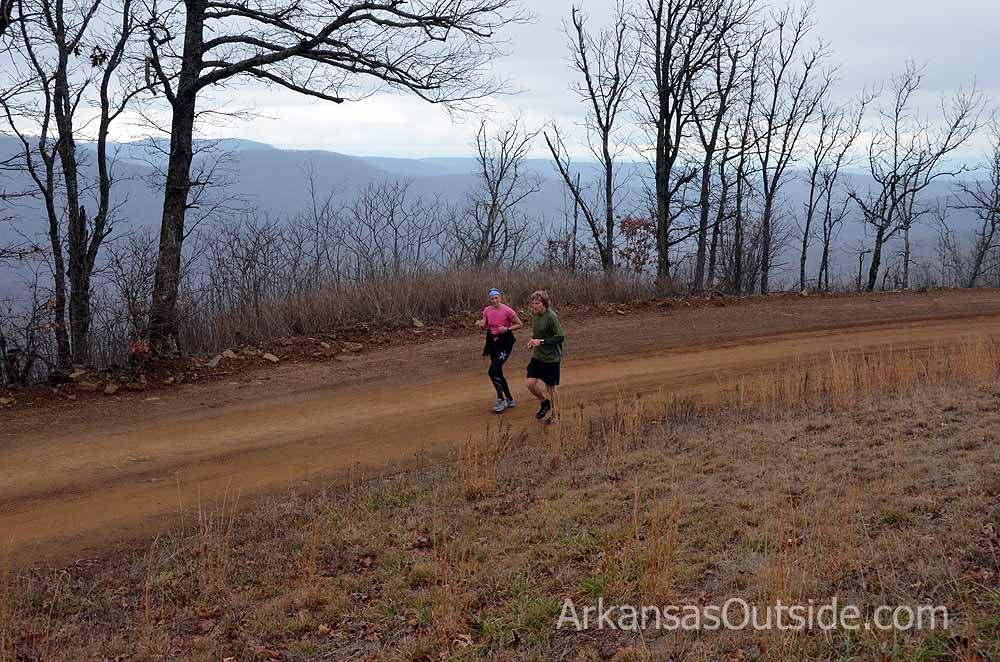 The first photo in the article is of the race winner. A lot more photos are available on our Flickr page. Also check out the story of the cyclists.