We asked our readers where they wanted to be when Winter finally hit. Arkansas Winters can vary from snow and ice extremes to highs in the 60's. Either way, Arkansas offers its own Winter beauty with big views, cool, quiet hollows, and cold evenings perfect for enjoying a nice campfire or cabin fireplace. There were 6 destinations you chose as the best in Arkansas and they range from cabins with fireplaces to cold-weather backpacking and mountain biking. Here are your top 6 Arkansas Winter Destinations:
#6 Eureka Springs – 5.56%
Best known for festivals in the Spring and Fall, Eureka Springs is a classic vacation town. Unique Victorian architecture set in the hills and hollows of the Arkansas Ozarks, it is often overlooked in the colder months. Prices are usually pretty good and there are few things more romantic than one of the historic hotels or a beautiful bed and breakfast. There is also great hiking and mountain biking nearby and many of the shops run deep discounts during the "slow" time of year. More information at EurekaSprings.org.
#5 Devil's Den State Park – 8.33%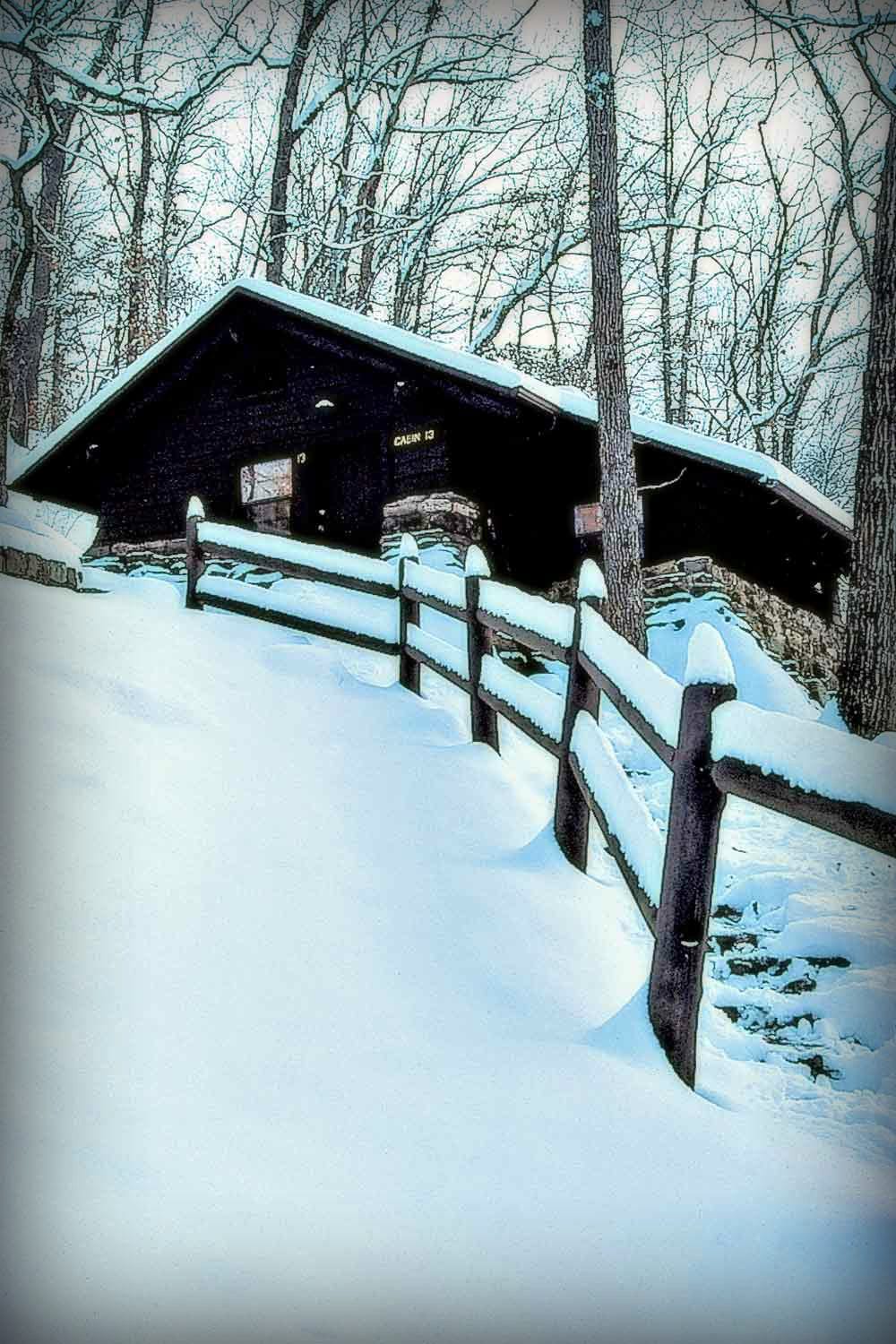 Getting "trapped" in an Arkansas State Park cabin, in the snow is a great way to enjoy a winter vacation. Explore the park from an updated, historic Civilian Conservation Corps cabin. Winter wildlife watching is wonderful and then warm back up by the fireplace at night. We recommend you bring your own food and libations when visiting as once you are snowed in the dining options are limited. This is a great way to catch up on your reading. Bring your mountain bike, this is considered the birthplace of Arkansas Mountain Biking. The park has 15+ miles of Monument Trails. More information at ArkansasStateParks.com.
#4 Hiking in the Buffalo National River area – 11.11%
The first National River in the United States is not only a good place to go floating, but the hiking is also among the best in the state. Be ready for any kind of weather in the winter and enjoy the solitude of a Winter in a National Park setting. Hiking can be rugged in the area with stream and river crossings so visitors should be prepared. More information at the National Park Service site.
#3 Mount Nebo State Park – 13.89%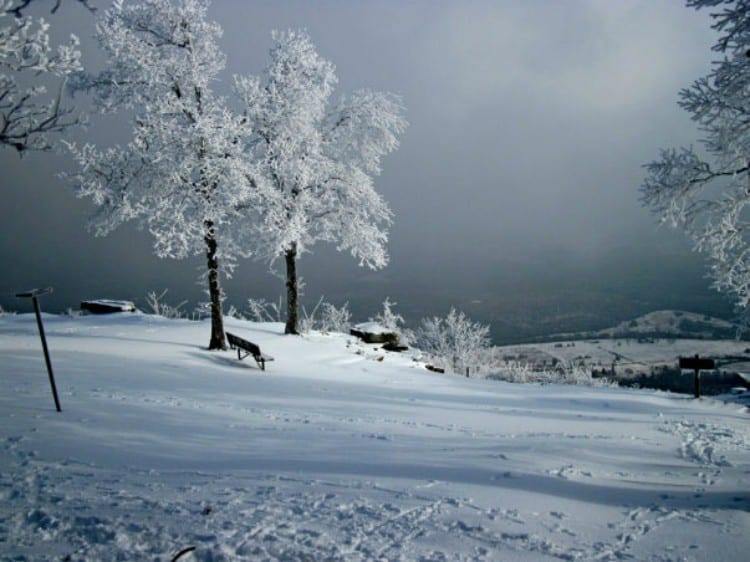 The weather can be a bit more harsh and more beautiful high above the Arkansas River Valley. This is another favorite with Civilian Conservation Corps cabins and great hiking trails. The views are 360 degrees as you hike the Rim or Bench trails around the mountain. Watch for large herds of deer who make the mountain their home. This park does not have a restaurant so bring your food and prepare for a long stay as the road up the mountain is steep. Bring your mountain bike to experience one of the best mountain bike systems in the state and beyond. More information at ArkanasStateParks.com.
#1 (tie) Mountain Biking an IMBA Epic – 22.22%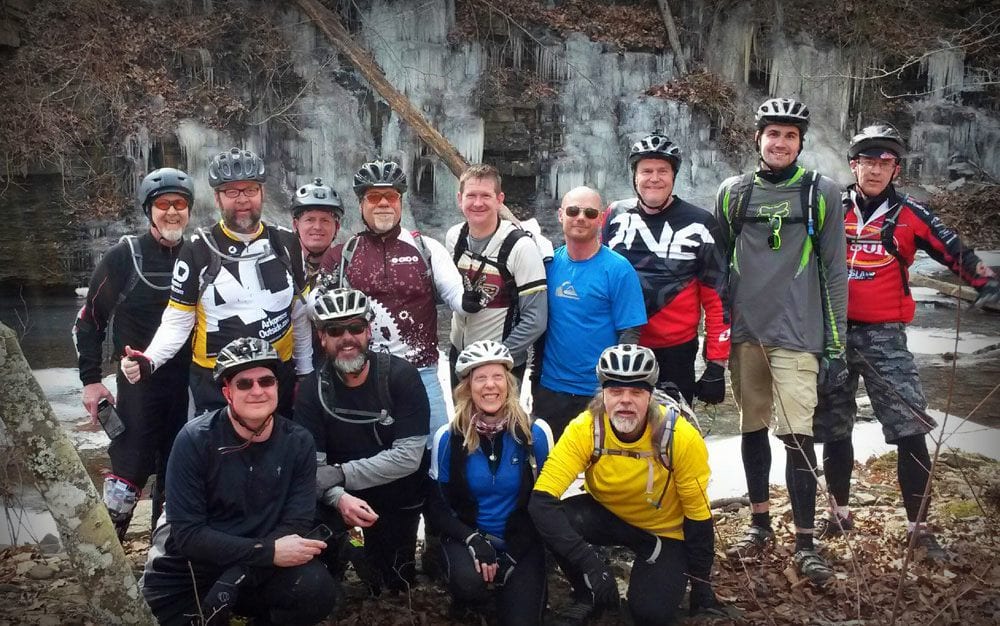 Our readers are a hardy bunch as neither one of the top picks has anything to do with shelter. Arkansas is becoming well known for its incredible mountain biking opportunities and the fact that it is a year-round sport. Any of the 5 International Mountain Bicycling Association, Epic Trails can be ridden in the Winter. If you haven't experienced some of the best mountain biking in the country check out the Buffalo Headwaters Challenge on January 30, 2016. Find out more about our trails at Arkansas.com/bicycling.
#1 (tie) Hiking the Ozark Highland Trail – 22.22%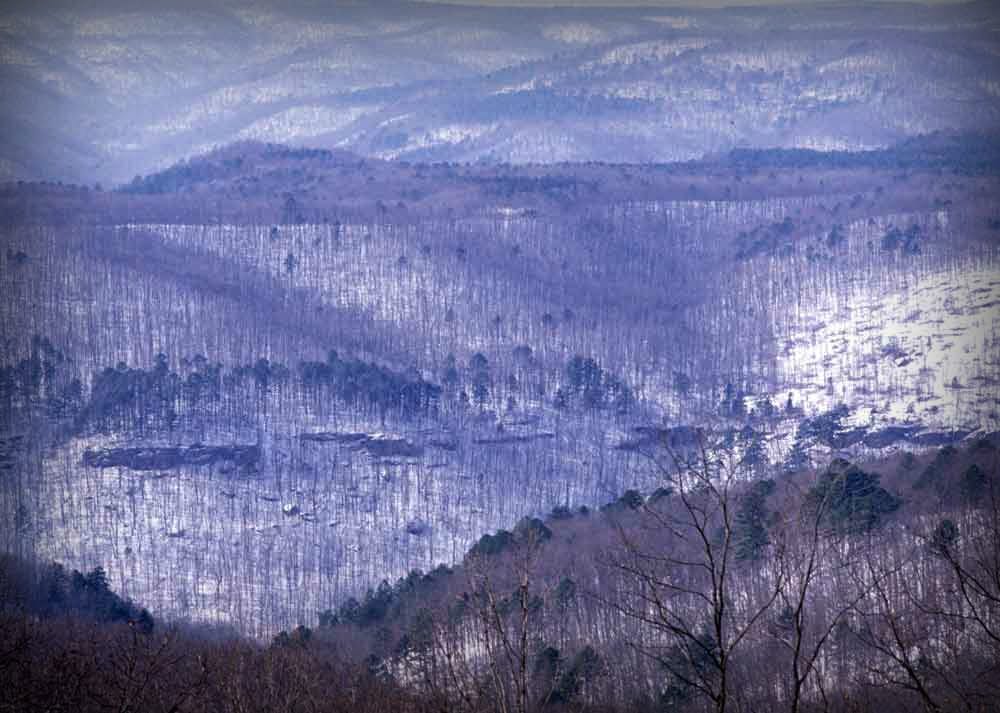 The Ozark Highlands Trail traverses the Arkansas Ozarks for over 200 miles from Lake Fort Smith State Park in western Arkansas to the Buffalo River area in the upper central part of the state. The trail crosses some of the most beautiful areas in the Ozark National Forest. If you would like to hike the area and still enjoy a cabin at night, modern cabins are available at Lake Fort Smith State Park or rustic options are at White Rock Mountain. If you plan to camp, be prepared for weather extremes. More information at OzarkHighlandsTrail.com.
We are positive that there are more than 6 Arkansas Winter Destinations worth visiting but this is a great start.