"This is opportunity for Arkansas, opportunity to become a leading state in a field in which she is best suited, the field of outdoor recreation based on the bountiful gift of basic unspoiled, natural beauty."
The video, "Undammed: A Buffalo River Adventure" opens with this line above, read by Dr. Neil Compton. Created by Bluffline Media with support from a number of sponsors, donors, and supporters. This story of the Buffalo National River promotes responsible use of the park and its great resources. The filmmakers also cover the creation, history, and appeal of America's First National River. They also focus on the outdoor activities that bring visitors to the area. Enthusiasts and athlete interviewees discuss why they choose the Buffalo for floating, backpacking, mountain biking, whitewater SUP boarding, fly fishing, rock climbing, and more. It follows adventurers along their journeys to help immerse viewers in the thrilling experiences the Buffalo has to offer.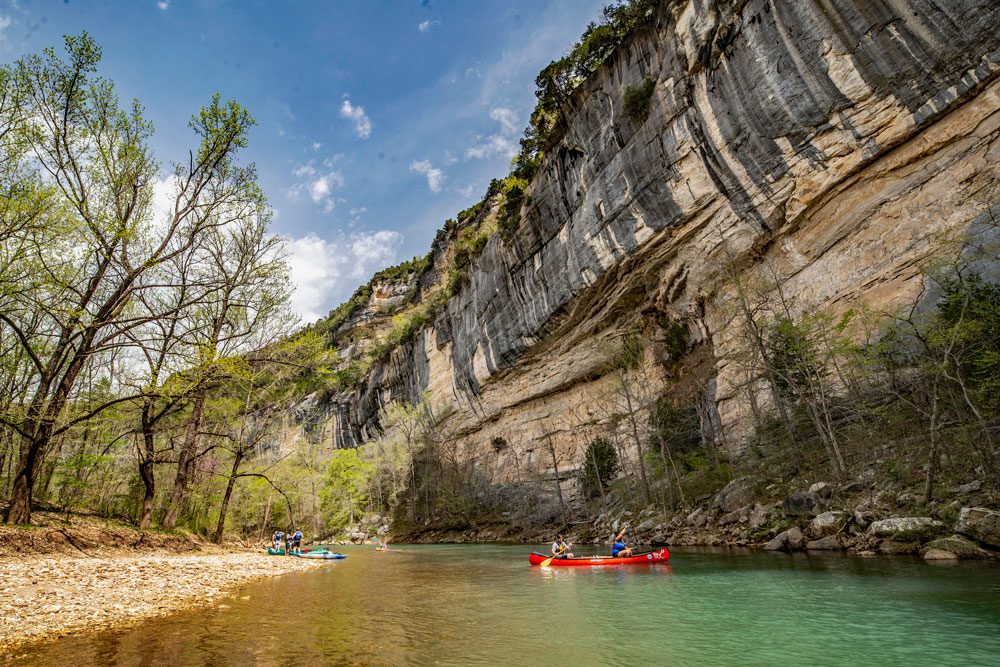 After playing in various venues around the state, the film is now available to stream for free on YouTube. Take an hour and explore the Buffalo National River, it wasn't the beginning of outdoor recreation in Arkansas but it did jumpstart it a bit and continues to be a focal point, drawing visitors from around the world.
"The challenge goes on. There are other lands and rivers, other wilderness areas, to save and to share with all. I challenge you to step forward to protect and care for the wild places you love best." – Dr. Neil Compton
You can watch the 50-minute video below.