Mixed-surface bike route loops the state's urban centers, wildest spaces, and famous trails
LITTLE ROCK, Ark. — The Arkansas High Country Route (ARHCR), 1,200 miles of mixed-surface cycling through the hills and hollers of one of the country's premier cycling destinations, launched May 1. Created by Adventure Cycling Association, this route brings the national cycling organization's total network mileage to 48,608 miles of carefully researched and mapped routes for bicycle travelers in North America.
Conceived of by Arkansas school teacher Chuck Campbell and funded by a grant from the Arkansas Parks & Recreation Foundation and Adventure Cycling Association's 52,000 members, the ARHCR came together over the course of two years as the nonprofit's cartographers worked through the nuts and bolts of putting down a route in the tangled topography of the Ouachita Mountains and the Ozark Plateau.
"I believe it will provide a little bit of everything to the cyclists who tackle it. The terrain can be steep and demanding, but there are also miles upon miles of gently graded paved bike paths," said Carla Majernik, director of routes & mapping at Adventure Cycling. "I have been amazed at how complex this new Arkansas High Country routing is — there are so many twists and turns, with road surfaces switching from pavement to gravel and back again."
Featuring a near 50/50 split of natural surface and tarmac cycling (with a bit of singletrack available for the ambitious), the ARHCR is constructed of three interlocking loops that link Little Rock with the bustling Northwest Arkansas corridor around Fayetteville and Bentonville.
"It is the Arkansas Parks & Recreation Foundation's mission to be involved with projects that enhance adventure in our state," said Suzanne Grobmyer, executive director of the newly formed foundation, which was created in 2017. "The ARHCR is an outdoor experience for all levels of cyclists from a 1,200-mile world-class adventure, to simpler single-day trips, or weekend overnight bikepacking."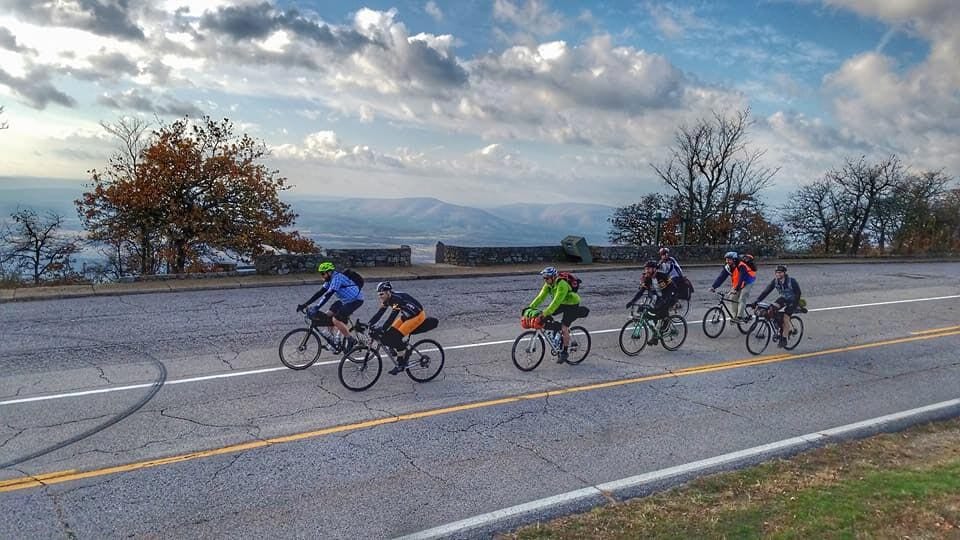 Arkansas is already well known as an international mountain biking destination, and the potential for a long-distance route appealed to representatives and stakeholders of the Arkansas Parks & Recreation Foundation. The Arkansas Parks and Recreation Foundation received a grant from the Walton Family Foundation at the recommendation of Steuart Walton and Tom Walton to support the construction of the project. The funding supported the development of a high-quality route that will stand alongside Arkansas' already incredible riding options.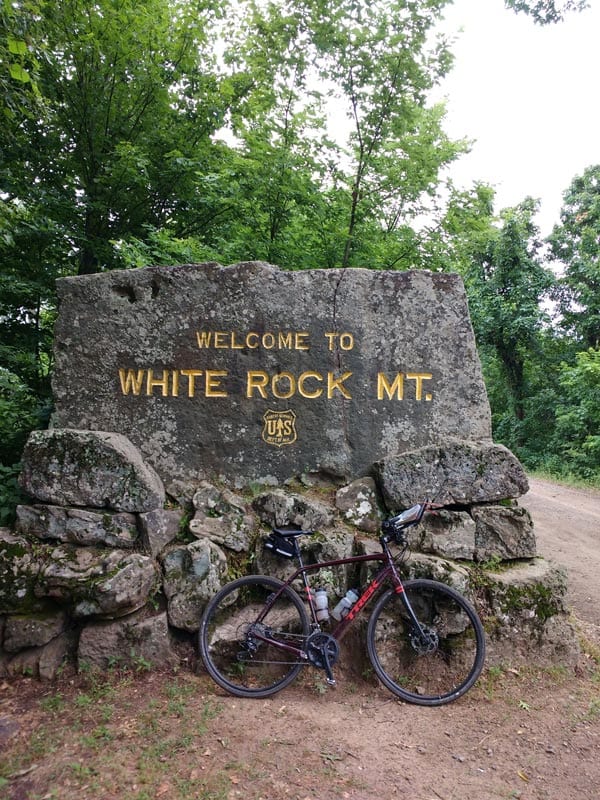 The route uses two singletrack trails certified by the International Mountain Bicycling Association as "Epic" that provide optional challenges (and passes by three more Epics that aren't used as part of the route), touches seven state parks, three national parks, and the Buffalo National River. It also passes through 13 Forest Service campgrounds and nine Corps of Engineers parks.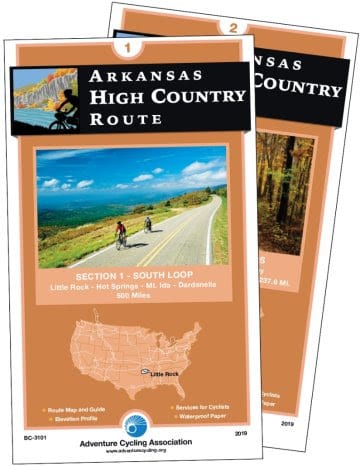 The ARHCR maps are available via Adventure Cycling's Bicycle Route Navigator app (available in the iOS and Android app stores), in print, and as downloadable GPX files from Adventure Cycling (adventurecycling.org/store) immediately. Two van-supported tours with Adventure Cycling are available in September 2019 (adventurecycling.org/tours).
Upcoming events on the route include Red Bull-sponsored endurance athlete Rebecca Rusch riding the perimeter of the ARHCR beginning May 6 to set a "fastest known time." She'll start and finish in Little Rock and expects to complete the loop in approximately 10 days. That time will then be tested a month later when the inaugural Arkansas High Country Race — directed by route developer Campbell — sets off at sunrise on June 8 from Little Rock with 50 cyclists heading out for the self-supported event.
Learn more about the route at adventurecycling.org/arhcr.
###
About Adventure Cycling Association
Adventure Cycling Association inspires, empowers, and connects people to travel by bicycle. It is the largest cycling membership organization in North America with more than 52,000 members. Adventure Cycling produces cycling routes and maps for North America, organizes more than 100 tours annually, and publishes bicycle travel information including the award-winning Adventure Cyclist magazine. With over 48,000 mapped miles in the Adventure Cycling Route Network, Adventure Cycling gives cyclists the tools and confidence to create their own bike travel adventures. Phone: 800-755-BIKE (2453). Web:adventurecycling.org
About the Arkansas Parks and Recreation Foundation
The Arkansas Parks and Recreation Foundation (arparksfoundation.org) is a 501(c)(3) nonprofit organization dedicated to enhancing parks and recreational opportunities throughout Arkansas. Outdoor recreation is a way of life in Arkansas, and the Foundation was established to support, protect, enhance, and add value to the places that provide exceptional recreational experiences across the Natural State. The spirit of the organization is about improving our quality of life while paying tribute to the legacy of the Civilian Conservation Corps, which laid the groundwork for the modern tenets of conservation. For more information or to give today, contact Suzanne Grobmyer: suzanne@arparksfoundation.com.