Ouachita and Ozark-St. Francis National Forests officials held a virtual collaboration workshop last night, on May 11th, to explain a planned Environmental Assessment on e-bike use on three specific trails that are currently closed to motorized traffic.
In March, the USDA Forest Service updated terminology and procedures that would open the door to local forest service officials to begin assessing trails currently deemed for non-motorized use to e-bike traffic. The forest service in Arkansas has moved quickly to address these new procedures. Chris Ham, of the Ouachita National Forest, and Amy Burt, of the Ozark-St. Francis National Forest are the USFS Project Managers. They walked workshop participants through the process and answered questions.
The purpose of the project is to evaluate three purpose-built bike trails on the Ouachita and the Ozark-St. Francis National Forests to allow the use of e-bikes in accordance with revised forest service directives. This process will also establish criteria for future evaluation of additional trails for e-bike use.
Mr. Ham began by defining e-bikes as per the USFS directives. These concur with other definitions of classes that have been used by bicycle advocacy groups and Arkansas State Parks in their e-bike policy. He then dispelled several myths about e-bikes. Quoting a Colorado study, Ham said, "e-bike users plan to use e-bikes recreationally with 93% use on public lands. The average age of e-bike users is 58."
Ms. Burt said there were three criteria that would be considered during the assessment;
Are the trails in question currently managed for bikes?
Would e-bikes affect the trails adversely?
What class of e-bike should be allowed on the trail?
Burt named the three trails that would be a part of the initial Programmatic Environmental Assessment, all are International Mountain Bicycling Association (IMBA), EPIC trails.
The Upper Buffalo Headwaters Trail System.
This system is located in Newton County in the Big Piney Ranger District of the Ozark-St. Francis National Forest. This system of trails is over 40 miles long with a mixture of hand-cut and machine-cut trails. Steam crossing, long climbs, and fast downhill lines are prominent features of the Upper Buffalo. It is home to the Annual Mountain Bike Festival, the Buffalo Headwaters Challenge, usually held the last weekend in January.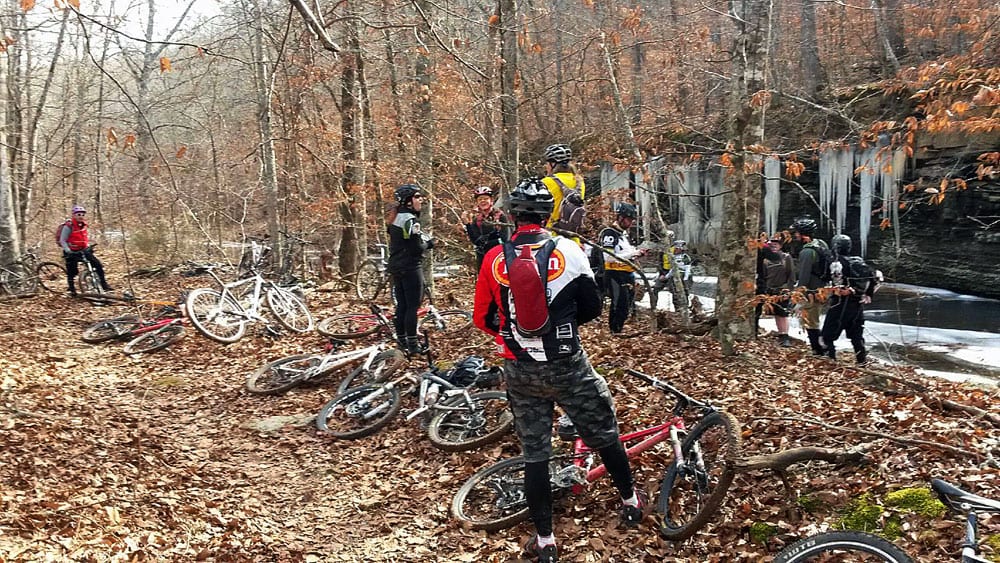 The Syllamo Mountain Bike Trail System.
Near Mountain View, Arkansas in Stone County, in the Sylamore Ranger District, the Syllamo is rugged and remote with a long history of touch Ozark Mountain riding. The trails have played host to several mountain bike races over the years including Syllamo's Revenge as part of the Arkansas Mountain Bike Championship Series (AMBCS) Marathon bike races.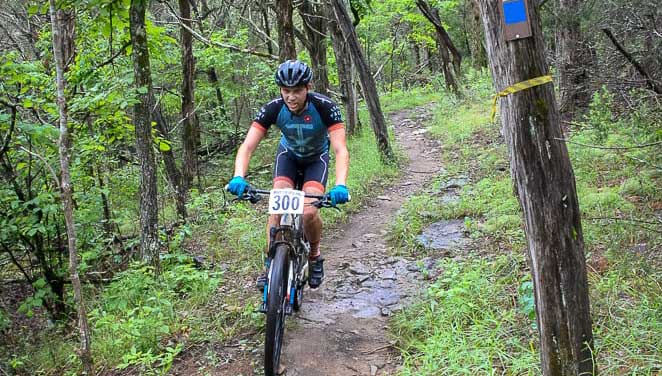 The Womble Trail.
The Womble was the first IMBA Epic trail in the state and remains one of the best cross-country trails in this part of the country attracting riders from Texas and Louisiana. Besides several AMBCS races, the trail also hosts the Ouachita Challenge Mountain Bike Race each year. The trail connects on the north end with the Ouachita National Recreation Trail (not in this study), another IMBA Epic Trail.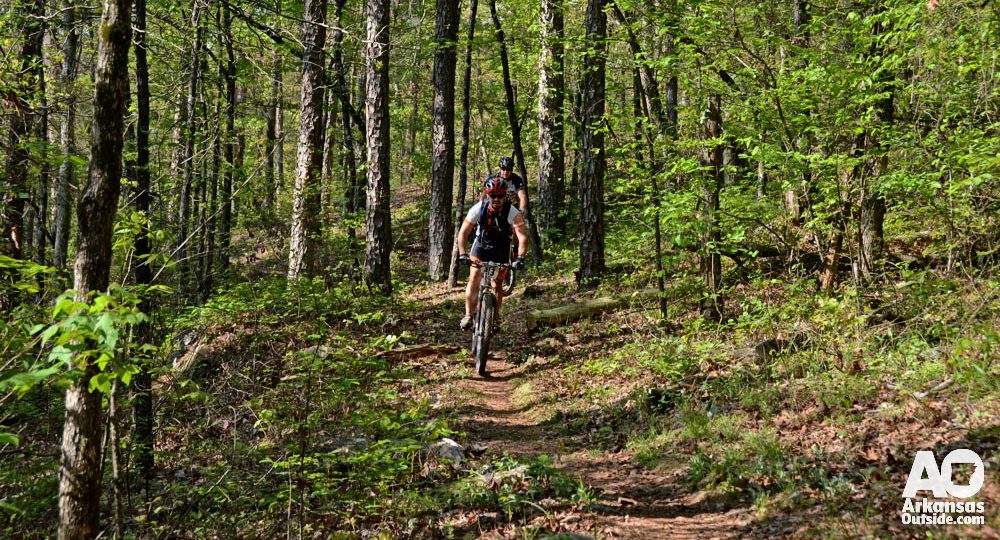 These trails would all do well to have more usage and I hope that this project will bring more users to these trails.
When asked about how e-bike access would be determined, Ham answered, "We will use the best available science." He then referred to working with IMBA, Arkansas State Parks (which already is allowing class 1 e-bikes on any trail already allowing bicycles), and other US Forests where e-bikes are already being allowed at Lake Tahoe and Durango. Ham also reminded participants that all OHV and forest service roads are already open to e-bikes.
Scoping or Setting boundaries on the project and defining the goals and deadlines will begin in June. Arkansas Outside will continue to bring you updates as more information and timelines become available.
---
This article first appeared on ArkansasOutsides.com, your home to outdoor recreation news and events in Arkansas. #AROutside #ThisIsMyArkansas