When you were a kid, did you dream of being a park ranger—or do you just think the hat is cool. (Apparently, the flat hat protects them from the hot sun.) It's not every day you are labelled a (Volunteer) Park Ranger and taken on a tour of a vast area of American wilderness, so that within a few weeks you can lead guided walks in it. But that is one of the privileges of joining the Volunteer Park Ranger Program and you learn what Park Rangers really have to deal with in any given day and how training, stamina and attitude make all the difference.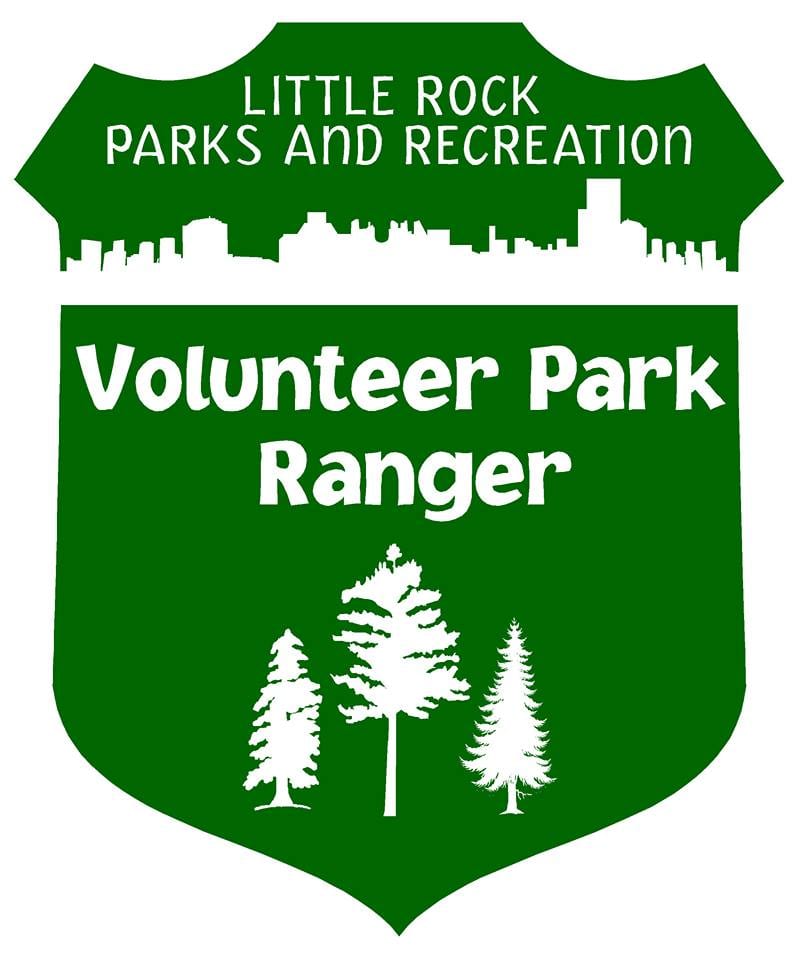 I was so terrified of mosquitoes that I refused to walk without two bottles of bug spray, and at the start I was less interested in what Karen Sykes, Volunteer Park Ranger Program Coordinator was saying than in whether she had more bug repellent spray. Yet I found myself becoming more and more interested in her commentary. It was like nature with subtitles: suddenly, it all started to make more sense. I realized that this ranger's job was to hike around this beautiful place and show it off to visitors.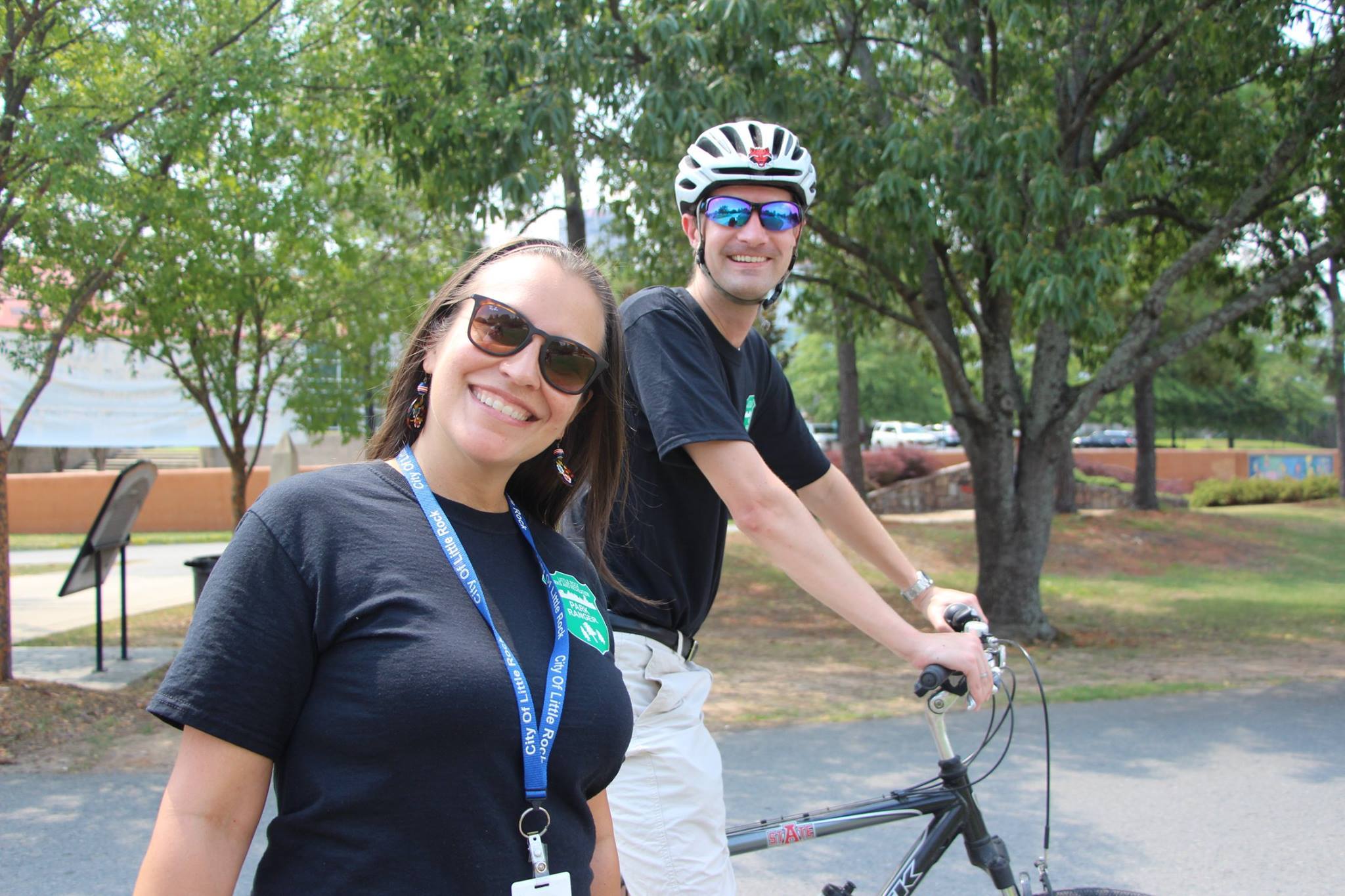 The purpose of this program is to recruit individuals, aged eighteen (18) and up, to volunteer and serve as "Goodwill Ambassadors" in parks, as well as to provide information, instruction and assist with routine maintenance. These volunteers will serve as extended "eyes and ears" of the Department and will help staff be more efficient and customer oriented.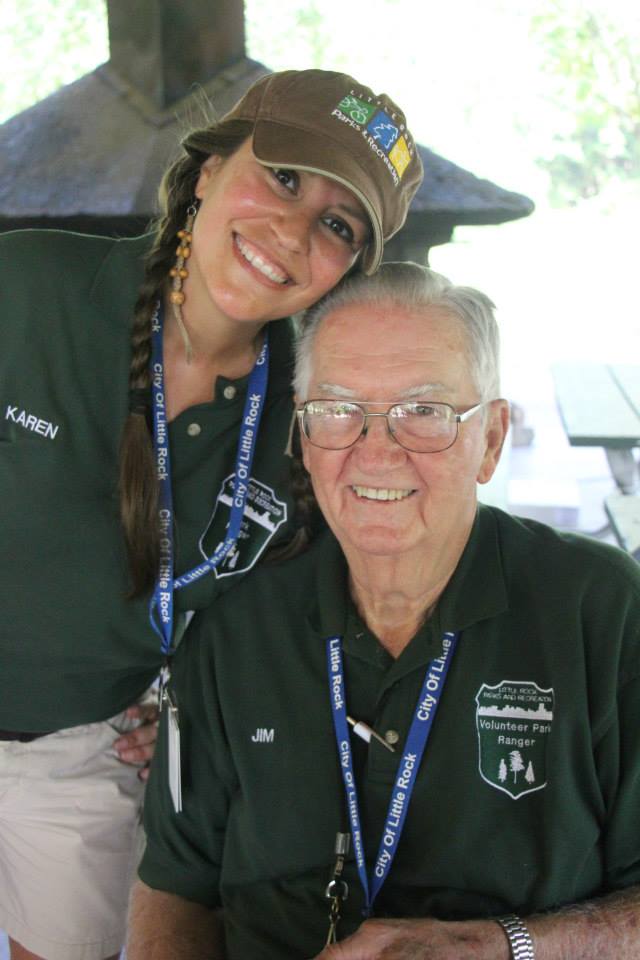 So next time you're visiting one of our city parks across Little Rock, and you see a ranger riding around on a bike, know that they're not just on a joy ride. Oh, they are probably enjoying what they are doing, but they are also members of a special team of rangers, that are patrolling the park to keep it safe and to provide service to you, their customers, up close and personal.
Although as a volunteer I was making the park come alive for visitors, it was the Park Rangers of the park who made the woods come alive for me. These warm and generous people have a respect for their land and a genuine pleasure in sharing it.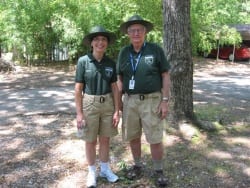 As a parks service volunteer Ranger you can stand in the middle of any of the City of Little Rock's 60 parks and recreational areas, look up at the forest clinging to the sides and the vast amount of creeks escaping from the ground you're standing on and shout: "I'm a (Volunteer) Ranger."
If you are interested in becoming a Volunteer Park Ranger, please send an e-mail of interest toparkranger@littlerock.org and fill out an online volunteer application at lrpr.org. Applicants must be 18 and be willing to undergo training and a background check.