…and Buddies (just to keep the alliteration going).
Last night we took part in the weekly Pedal Party Little Rock bike ride. This event grew out of the Critical Mass rides, a casual ride that is a sort of follow-the-leader ride downtown. Bikes take over the streets in mass. I couldn't help but see the similarities to previous weekly or monthly rides that have taken place in town. In the winter, a group of mountain bikers who normally had a weekly after-work ride at Camp Robinson would find the dwindling sunlight an excuse to move the ride to what they called "The Urban Assault". Riding mountain bikes in the cold throughout the city. These rides would get up to 20 or 30 miles long at times and would often break up into different groups.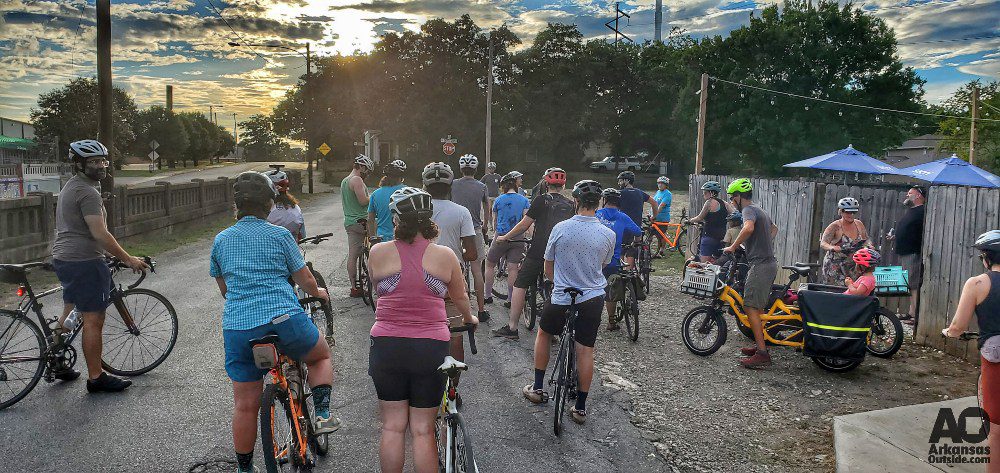 The 801 rides of several years ago started at the submarine in North Little Rock and would take casual riders through town or along the Arkansas River Trail with music and lights attached that would sometimes end with a skinny dip in a protected area of the river. Last year we enjoyed leading the Night Shift Ride from Shift Modern Cyclery on a loop of the Arkansas River Trail complete with music and lights and a stop at the Big Dam Bridge for a mini-celebration of riding bikes with friends. Along with those, there have been tweed and seersucker rides during seasonally appropriate times. Let's not forget the legendary Alley Cat rides. All good fun, no racing involved (well, except for the Alley Cats) just casual rides with friends, new and old. Fun on bikes.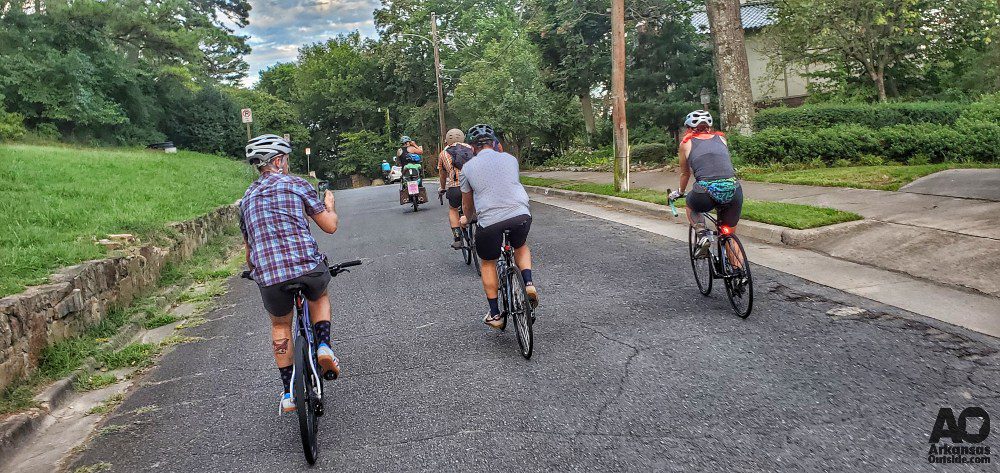 The Pedal Party Rides tend to give riders a tour of the town, taking over the street (20-30 riders are going to have to take over the street) in a fun easy ride. Each ride is a little different, the starting point, the stops, and the destinations change weekly. Last night the ride started at The Whitewater Tavern on 7th Street and went north up Woodrow and Kavengauh to Knoop Park for a stop for frozen pop cycles. The ride then went on to Leo's Greek Castle for libations, food, and good company as we stood or sat outside and shared stories of our days, visited with old and new friends, and enjoyed the cooling evening.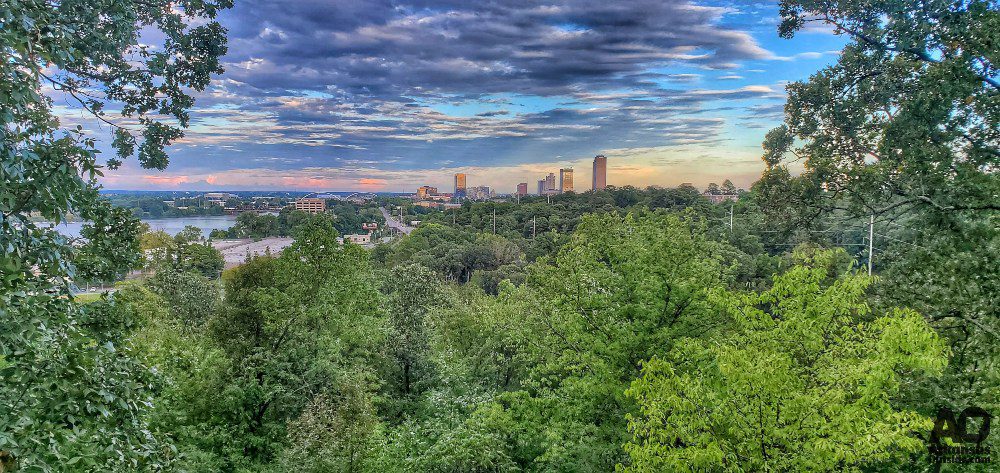 Next was the quick ride back to The Whitewater Tavern where some stayed to enjoy more visiting while others went home to get ready for the next day. It was a wonderful evening.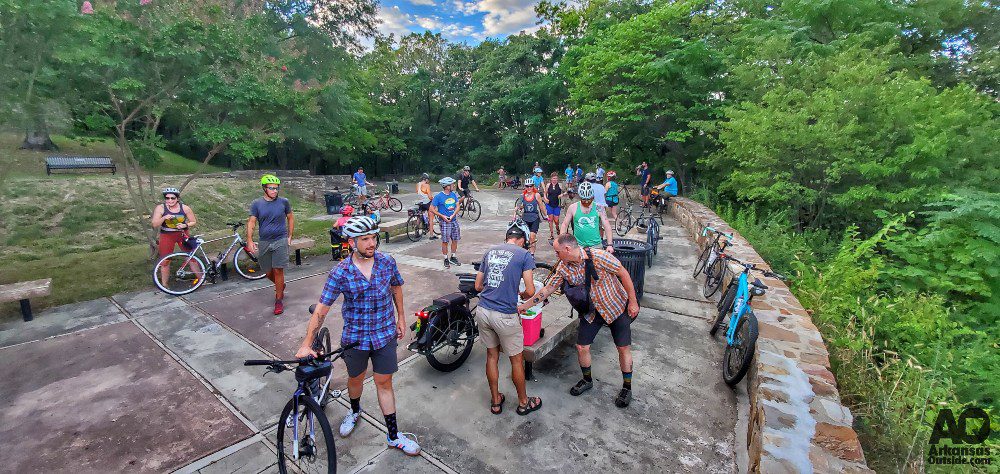 A few things to help you enjoy the ride if you would like to join in on the fun:
Bring your bike, it doesn't matter the type, all are welcome. We do recommend that it is in good working order. Although there are usually plenty of people on the ride that can help you out with a mechanical issue, it's more fun to ride.
Also, they don't care what kind of bike you have. Last night there were cargo bikes, e-bikes, road (race) bikes, mountain bikes, gravel bikes, single-speed bikes, a tandem with only one rider, cruiser bikes, etc. Bring what you got.
Wear a helmet. You are riding in a group with unfamiliar riders, sometimes on unfamiliar roads. It's best to be safe. Plus there are kids on the ride and you want to set a good example.
Speaking of kids, bring them if possible. There were several kids on the ride but they were generally riding on cargo bikes with their parents. This is probably not the place for someone just learning to ride. This is Little Rock, and there are usually a few hills.
Leave the spandex at home. These rides are pretty short with a lot of stops. Nobody gets dropped and nobody is racing.
Although the ride is free, you'll want to have some money for food and drinks along the way.
Bring your open mind and a smile.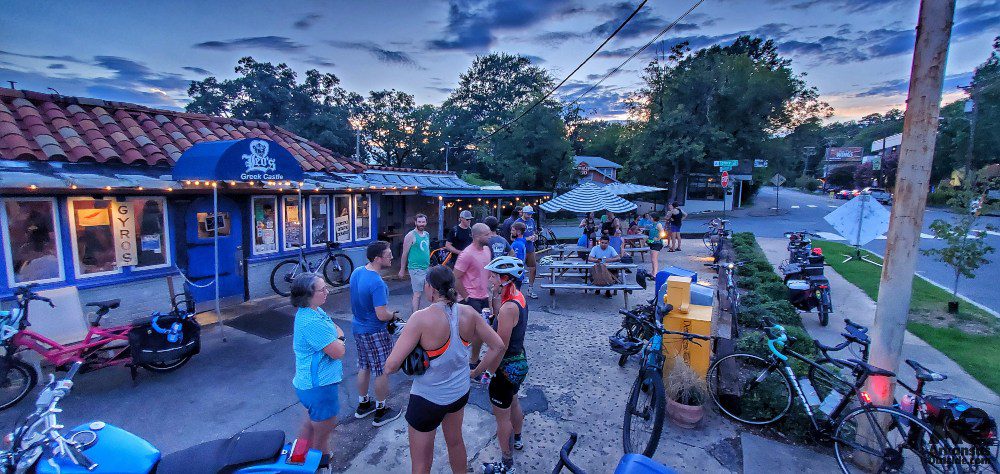 Follow the Pedal Party Little Rock Instagram Account for more information and where to meet next week. You might also see some more photos and videos from the rides there. There was a photographer with a drone out there last night.